Description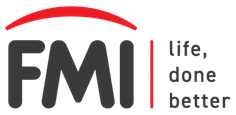 CALLING ALL INDEPENDENT FINANCIAL ADVISERS!
YOU ARE INVITED!
Join us as we unveil the first of its kind - FMI's #RealityCheck Consumer Survey results.
We'll be sharing what we are doing to shift mindsets and challenge customer perceptions - rebuilding the trust of our industry and highlighting the important need for income benefits above all else.
It's time to get excited for the CHANGE and opportunities for new market growth.
Challenging perceptions of the life insurance industry.