Chalker Elementary PTA Fundraiser - Parents Night Out Friday December 1, 20...
Description
Reid's Premier Martial Arts Marietta
2727 Canton Road #500 Marietta, Ga. 30066
(770) 422-9250
www.pmamarietta.com
---
PTA Fundraiser For Chalker Elementary!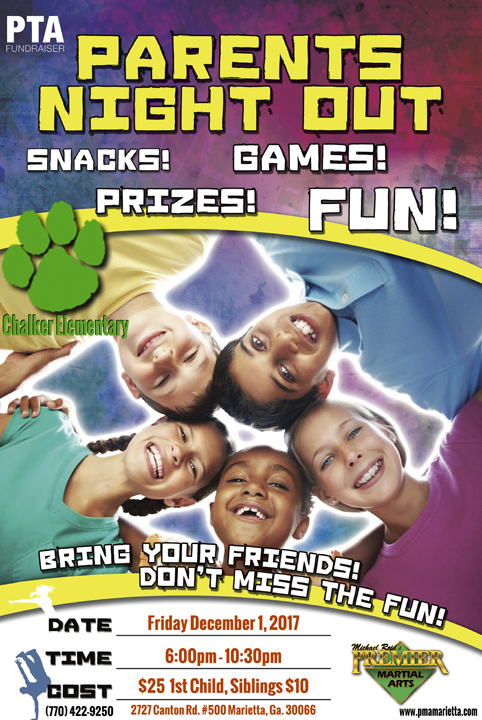 ---
Did you know Premier Martial Arts provides a monthly Parent's Night Out for the public?
FOOD! FUN! PRIZES!
Children will play game, have a pizza party, watch a movie and draw for prizes!
Now tell me you have a sitter for $5 an hour that will do all that? Your kids will be begging to come back every month!
Pricing:
First Child $25 Each additional child in the same family $10