About this Event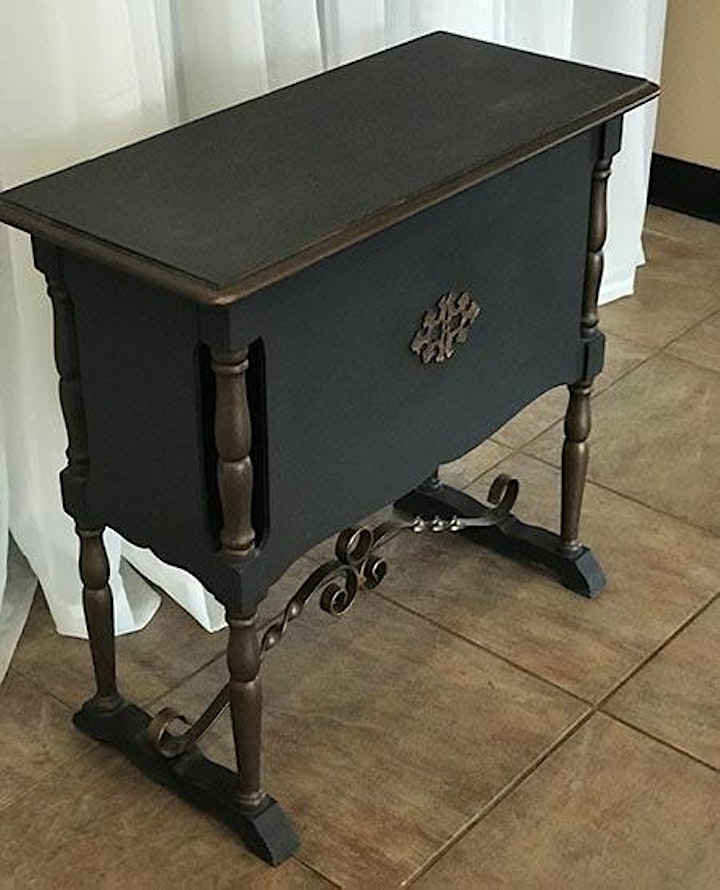 For this class we recommend something small like an end table, side table, nightstand or chair. It must be small enough to be able to carry it in yourself. Also, it should be a piece that doesn't need any repairs. We want you to be able to complete your piece in the 3 hour workshop. We want your chalk painting experience to be as fun and easy as possible.
You don't need any experience in chalk painting. We will be covering the basics and some special waxing tips. We provide all painting supplies, and an apron for you to wear.
This Workshop is maximum 3 hours. At the end of this workshop you'll take home a beautiful newly transformed piece!
REGISTER TODAY by clicking on the link above. Limited class size.
Class fee is $55 (or two pieces for $100) and is non-refundable.
Did you know we offer private classes and workshops?
If you'd like to schedule a private workshop, gather a group of 5 to 10 people and just give us a call at 530 271-1000 . A great idea for birthday parties, family day, ladies night/day out, team building and more.
We all just want to get out of the house and have FUN along with enjoying some ART therapy -Come Paint With Us!
Food and beverages available for purchase.
We hope to see you for this unique and fun class!
The Center has free parking and is always an easy drive; it's located in Grass Valley, close to Lake Tahoe, Reno, Nevada City, Yuba City, Auburn, Loomis, Granite Bay, Roseville, Penn Valley, Colfax, Rocklin, Truckee, Downieville, and Sacramento areas. Experience a place for locals interested in pursuing their own creative endeavors, where people in our community can enjoy having a place to enjoy social distancing and be creative at the same time.
Masks are required during class for your safety and the safety of our community. All students will be placed at least 6 feet apart (unless living in the same household). Class sizes are limited to ensure ample space for physical distancing.
Medium: Chalk Paint
Instructor: Mardie Christensen
Price per seat is $55 - includes paint, wax, and all supplies needed to complete your project. Complete two pieces for $100.
And if you are coming with friends, come a few minutes early to ensure you get to sit near each other.
Gift certificates not accepted for this unique class.
Class starts promptly at the indicated time above.