The Chalk Festival is back! Join us as artists create a museum in motion using chalk as a medium and pavement as the canvas - outdoor event.
About this event
The Chalk Festival is returning to the Venice Airport Fairgrounds. Three days of inspiring creativity as professional artists create oversized masterpieces directly on the road surface. As a guest you are an integral part of the artists creative process as the spectator as they would not create without you observing. As a guest you are also invited to participate and create your own pavement painting, with space provided for individuals or teams, families and students.
The festival will will have a wide assortment of food trucks, beverages and spirits, arts & crafts and other vendors onsite.
The Chalk Festival is a 501c3 cultural arts nonprofit. Those who put this festival together, including the Founder/Director Denise Kowal, are all volunteers. 100% of your ticket goes to pay for the artists participation that includes items such as insurance, transportation, lodging, art supplies, sustenance as well as for the costs to the city & county fees, police services,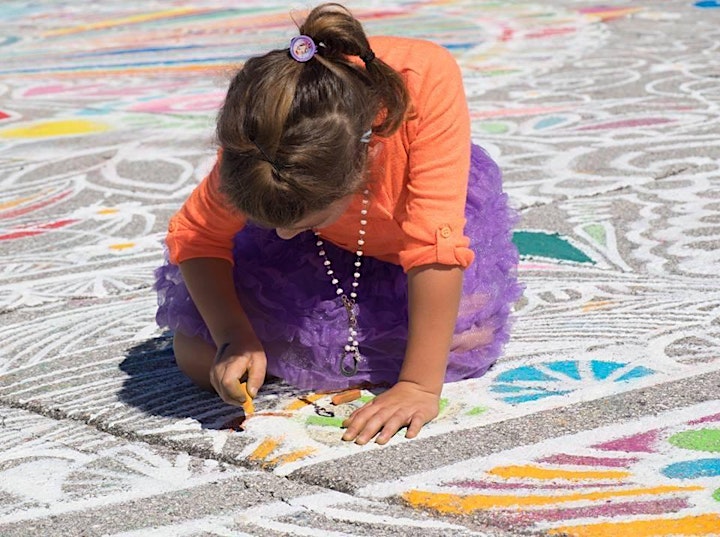 Children love to chalk at the festival. This child was coloring in spaces of a Mandala that was created for this purpose by Floya Jam who traveled from France to participate in the festival. Her husband Bazou is a photographer for the festival. They just welcomed their first baby into this world :)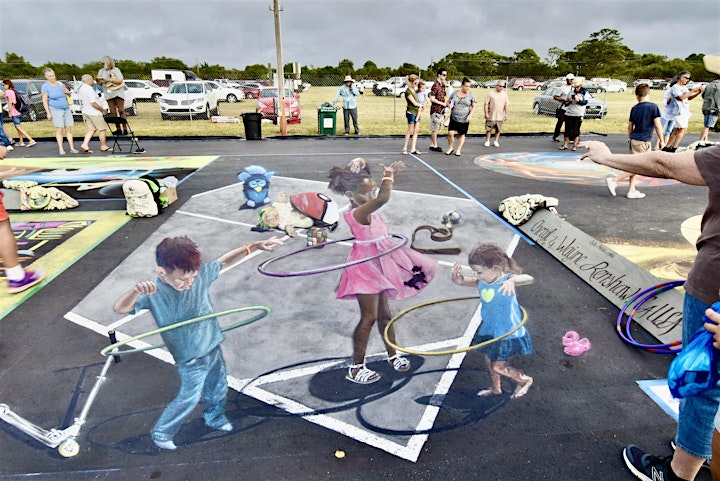 3D pavement painting by Wayne & Cheryl Renshaw who travel to the festival from California. Wayne & Cheryl are also Chalk Festival Directors creating the layout of artwork and where each artist will create.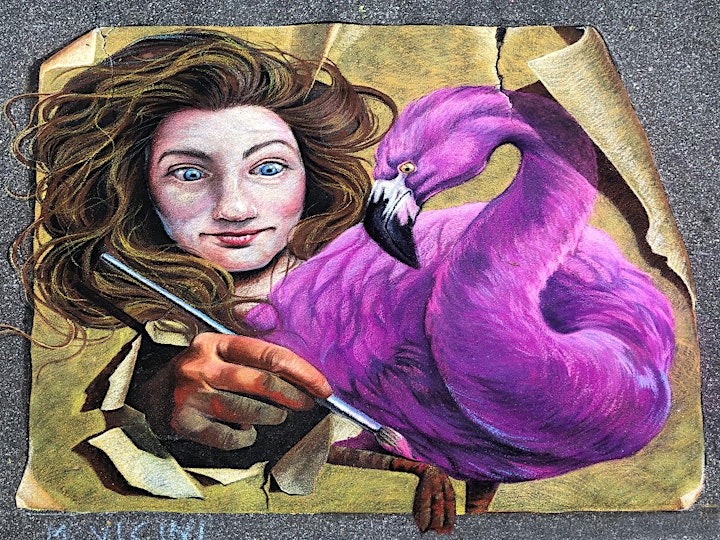 This is a self-portait which is 3D was created by artist Michela Vicini who travels to the festival from Italy.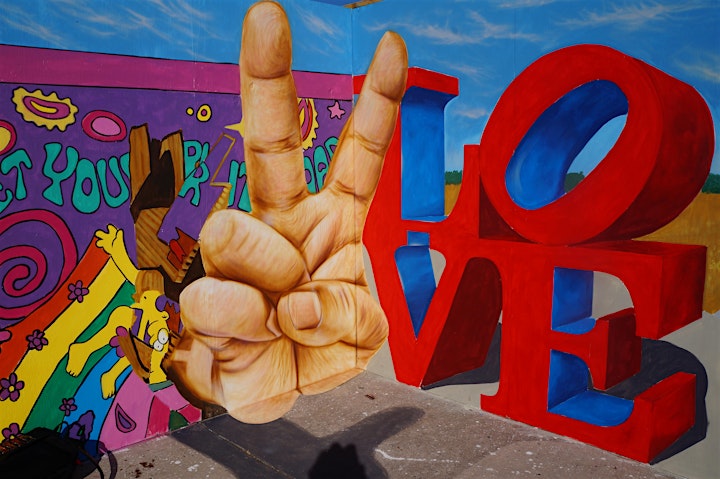 This 3D piece was created on two panels and the ground by Roberto Carlos Trevina Rodriguez who travels to the festival from Mexico.
Organizer of Chalk Festival
Our nonprofit is made up of a dedicated group of volunteers and artists who have taken the Chalk Festival with humble beginnings, to what it is today - the largest gathering of renowned pavement artists and the largest display of 3D pavement illusions in the world. 
We are 100% volunteer, even our event director is a volunteer as well as the artists, who donate their time and talents. We raise funds to pay for the hard costs to put the Chalk Festival on, such as rental of the airport fairgrounds, rental of warehouse and office, amenities such as tents, restrooms and trash/recycling, insurance, security/traffic control, office supplies and marketing, lots and lots of art supplies, travel, lodging, and food for the artists. 
We thank you for supporting this international event that has become a global community of pavement art enthusiasts. By purchasing a ticket, you are also a part of our success!