Multiple Dates
Chalk Festival '3D Illusion Museum'
Mind-blowing Interactive Art Experience
About this event
LAST DAY, JUNE 21ST '3D Illusion Museum' is a mind-blowing interactive art experience where you get to become a part of the artwork by stepping into the illusion to take photos.
Over 45 illusions, hand-painted by the Chalk Festival artists. Limited capacity and museum ends soon. Don't miss it!
Located at the Ice House, 1314 10th Street, Sarasota, FL 34236 USA. THIS IS A FUNDRAISER - Adult $25, Students $15 and Children 12 and under $5 (tickets are tax deductible).
This fundraising interactive 3D Illusion Museum is temporary so make sure you experience it and support the Chalk Festival before it is all gone!
We are prioritizing health and safety into our re-opening model and social distancing was always in the model, restricting capacity.
Physical Distancing: The museum has large rooms with roll-up doors and great ventilation affording an abundance of space to social distance easily.
Reducing the Spread: While in the museum you do not need to touch anything as you are standing in a space that makes you appear to be a part of the painted scene. We are cleaning after every guest, closing and opening. Wash hands prior to arriving and do not attend if you are showing any signs of being sick.
Protective Equipment: For your protection and volunteer staff, we request you bring with you a face mask. Our staff will be wearing a face masks. Please bring your own personal sanitizers. We have some onsite should you not have any.
We have increased the frequency of our cleaning, trained our volunteers to wipe down surfaces after every interaction and between timed-entry visitations.
The 3D Illusion Museum is a fundraiser for the Avenida de Colores 501c3 cultural arts organization. The Avenida de Colores is a 501c3 charitable organization registered under s. 496.405, registration #CH33284, FEI/EIN#27-3251334. A COPY OF THE OFFICIAL REGISTRATION AND FINANCIAL INFORMATION MAY BE OBTAINED FROM THE DIVISION OF CONSUMER SERVICES BY CALLING TOLL-FREE (800-435-7352) WITHIN THE STATE. REGISTRATION DOES NOT IMPLY ENDORSEMENT, APPROVAL, OR RECOMMENDATION BY THE STATE."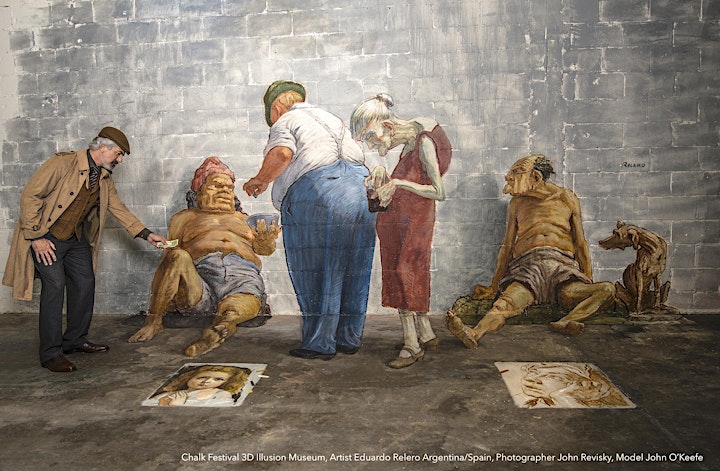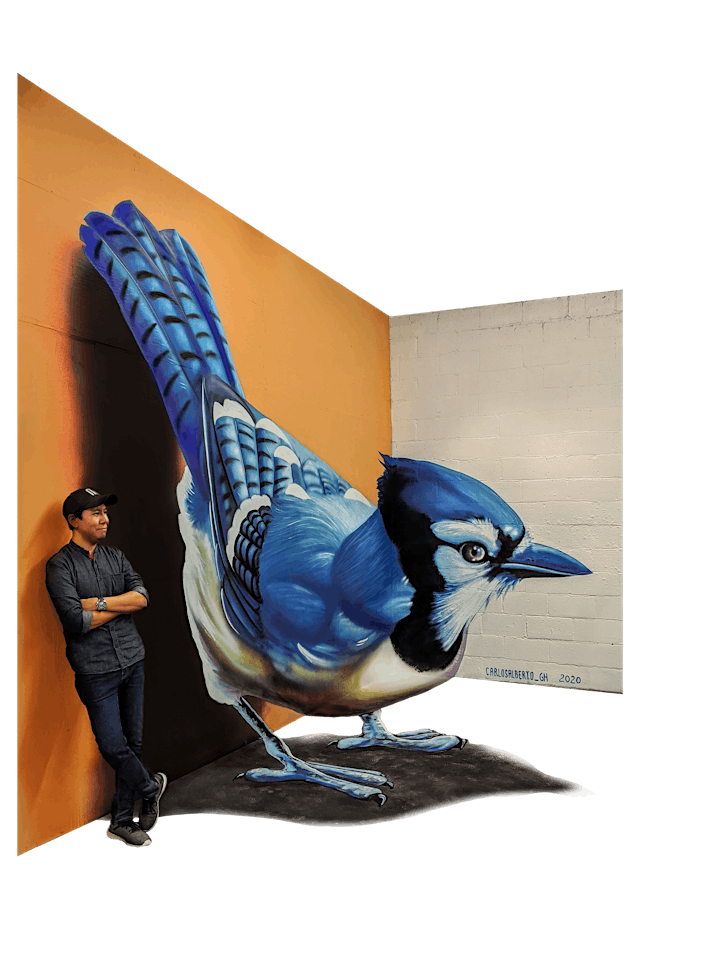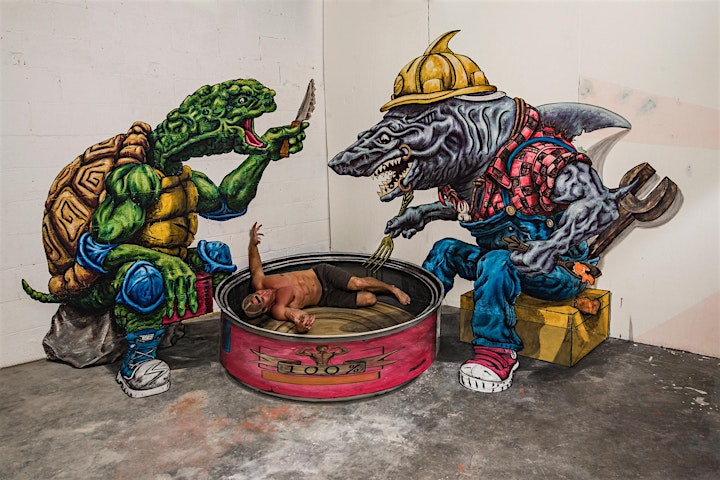 Organizer of Chalk Festival '3D Illusion Museum'
Our nonprofit is made up of a dedicated group of volunteers and artists who have taken the Chalk Festival with humble beginnings, to what it is today - the largest gathering of renowned pavement artists and the largest display of 3D pavement illusions in the world. 
We are 100% volunteer, even our event director is a volunteer as well as the artists, who donate their time and talents. We raise funds to pay for the hard costs to put the Chalk Festival on, such as rental of the airport fairgrounds, rental of warehouse and office, amenities such as tents, restrooms and trash/recycling, insurance, security/traffic control, office supplies and marketing, lots and lots of art supplies, travel, lodging, and food for the artists. 
We thank you for supporting this international event that has become a global community of pavement art enthusiasts. By purchasing a ticket, you are also a part of our success!