Description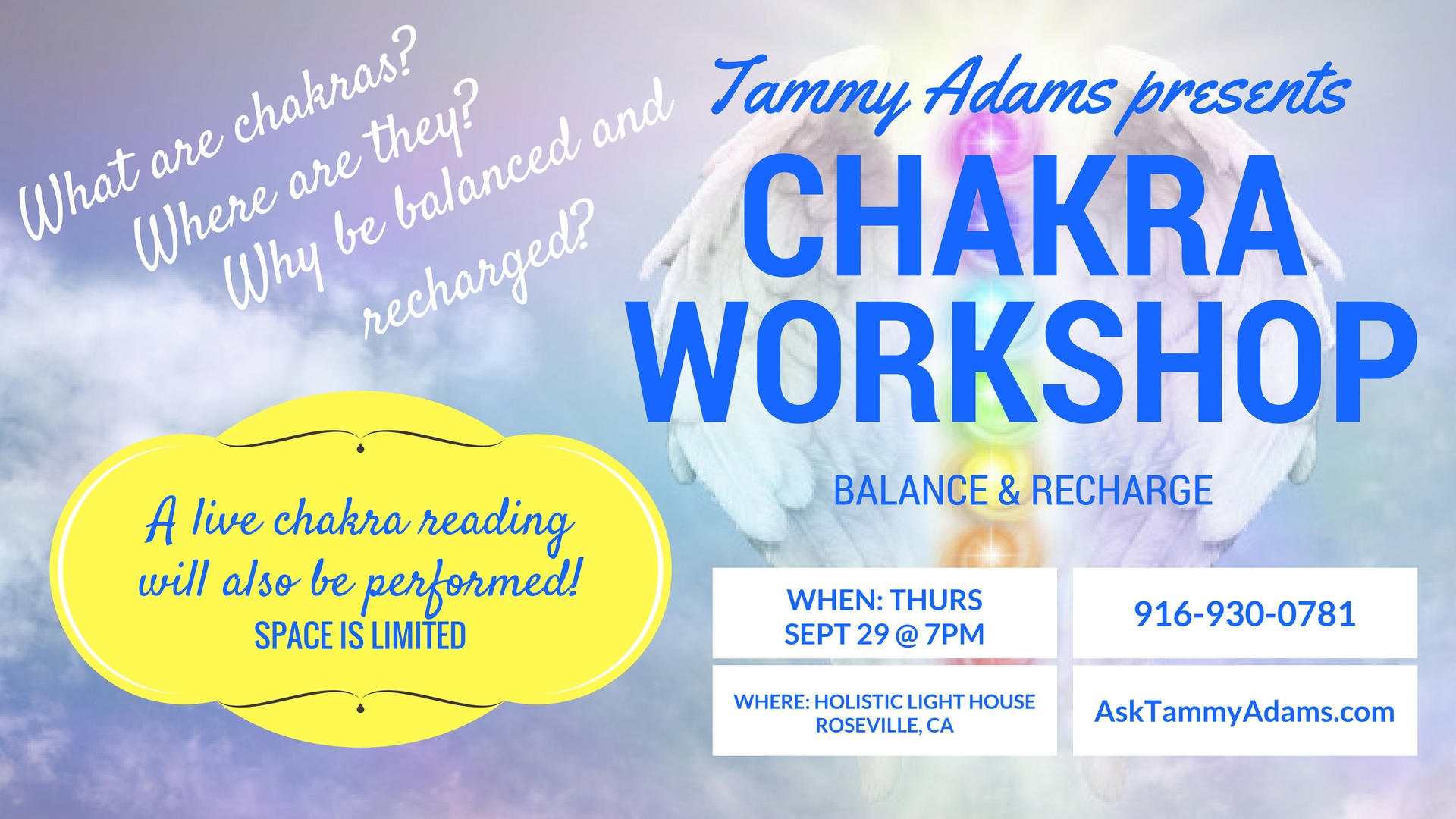 Chakra Workshop: Balance & Recharge Your Chakras
Thursday, September 29, 2016 at 7:00 pm at the Holistic Light House in Roseville, CA
Join me, Tammy Adams Intuitive Life Coach & Spiritual Healer, for a crash course in understanding the 7-main Chakras. You will be taught the following:
What are chakras?

Where are they located?

What do they represent?

Why should they be in balance and recharged?

How to become balanced and recharged?
This is an extremely informative class. The information you will receive will help you to become truly healthy physically and spiritually.
ARRIVE EARLY: Tammy will be doing a Crystal Bowl Clearing Ceremony
SIGN UP EARLY and pay only $45!
Price at the door: $50
Make the decision to become TRULY healthy, both physically & spiritually! Tammy will show you how!
CONTACT: 916-930-0781 or AskTammyAdams.com