Description
OVERVIEW
The word chakra is Sanskrit for wheel. Chakra symbols represent the circular centers of energy, and they correspond to the nerve plexuses and organs in the physical nervous system. By focusing on these energy centers, and understanding the function of each, we are able to balance our energies, augment areas in our lives, and even facilitate healing. Understand what the charkra's are and how they affect us mentally, emotionally, physically and spiritually.
IN-PERSON TEACHING | GUIDANCE | EXPERIENCE
Each week of the 8-Week Boot Camp will dive into opening each individual chakra. You will learn how each chakra has an impact on health, focus and quality of life. This series will include cognitive & experiential learning; meaning first the mind will receive knowledge and then the body and heart will have an experience. You will meet amazing like-hearted community and take away ancient spiritual sadhana's that are practical in the modern world for your home practice.
Some topics that will be covered are:
The Sanskrit name and symbol information
The unique Mantra and Mudra of the Chakra
Characteristics that impact our everyday existence
How to identify its balanced and imbalanced states
Powerful meditation to clear, balance and charge the Chakra
Drop-in on any class of your choosing:
Single Class Pre-Registration $18.00
Single Class Drop-In $20.00 Cash / $22.00 Card
---
2017 SERIES SCHEDULE :
WEEK 6 - Feb 14 | 5th "Throat" Chakra - Space Available!
WEEK 7 - Feb 21 | 6th "Third Eye" Chakra - Space Available!
WEEK 8 - Feb 28 | 7th "Crown" Chakra - Space Available!
COMPLETE:
WEEK 1 - Jan 10 | What are Chakras? - Completed
WEEK 2 - Jan 17 | 1st "Root" Chakra - Completed
WEEK 3 - Jan 24 | 2nd "Sacral" Chakra - Completed
WEEK 4 - Jan 31 | 3rd "Solar Plexus" Chakra - Completed
WEEK 5 - Feb 7 | 4th "Heart Center" Chakra - Completed
MEET YOUR INSTRUCTORS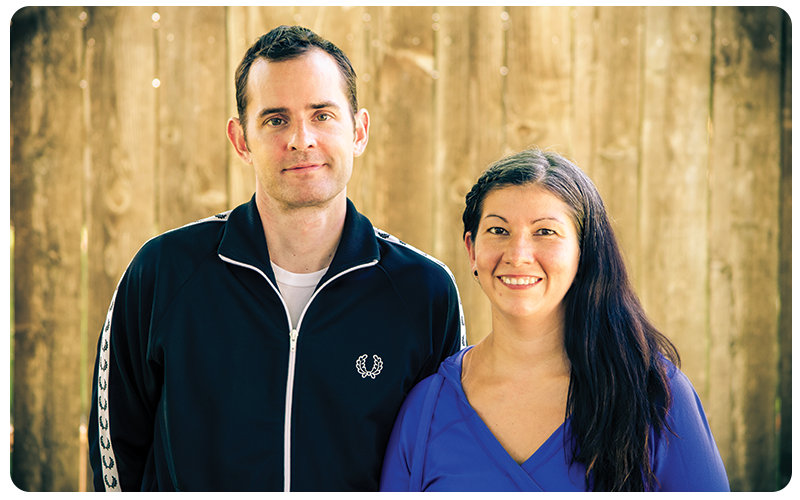 Ian and Leah Somerville
Ian Somerville is a Spiritual Teacher, Oneness Trainer and Licensed Massage Therapist. Ian has received his training throughout the world to combine eastern and western healing arts. Once you experience the sacred space he creates, it will activate the Divine Presence inside your heart.
Leah is a Spiritual Teacher, Shaman and a Nationally Licensed Massage Therapist. Leah has extensive Shamanic Training while traveling to Peru and is a Certified Awakened Oneness Trainer from the Oneness University in India. She has a special ability to channel her spiritual gifts and guides to help you on your path.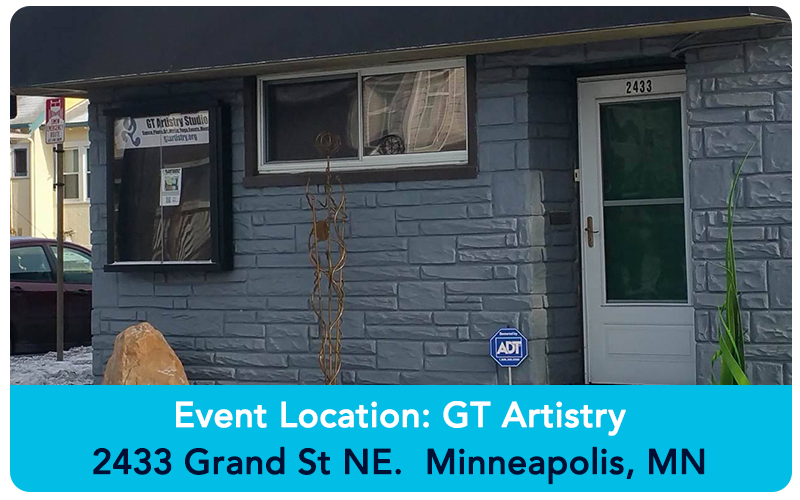 ---
Refund Policy: Tickets purchased are transferable. All sales are final.