Come learn about Crystals, Essential oils, Principles and Practices of Tantra that can support the health and wellbeing of your 7 Chakras!
About this Event
You are invited to join us for an empowering afternoon of healing, connection, learning and growth!
Together, we will enter the realms of the Chakras, and explore the various ways we can support these important energy centres in our body and in our life.
~✶ We come together to honour our embodied human experience (root), our creative potential (sacral), our personal power (solar plexus), our deep capacity to love (heart), our ability to self express and to speak our truth (throat), our inner knowing and intuition (third eye), and our oneness with all that is (crown). ✶~
In each fully facilitated class you will enjoy experiential hands-on learning about one chakra, along with an opportunity to connect and interact with others about it.
You will have the chance to meet new friends and be part of an incredible community, while also learning about crystals, essential oils, tantric principles and practices that can support the health and wellbeing of each chakra.
Give yourself the time and space for this personal exploration, authentic self expression and deep connection with self and others.
Come to feel more alive and present in your body; To expand, to heal, and to create more space for what you want in life - all while being seen, heard, felt, and embraced by an incredible community.
All Are Welcome! You can come by yourself, with friends, or with a partner. It is wonderful for singles and couples. No experience is required!
This class is great for beginners, but also wonderful for those with existing knowledge and experience.
IMPORTANT: Space is limited, and there are only 16 seats available. If you feel the call, claim your spot in our circle today!
~~~~~~~~~~~~~~~~~~~~~~~~~~~~~~~~~~~~~
Each month we will explore a different chakra together:
Month 1: Mūlādhāra - Root - Stability: Oct 3, 2020 - IN PERSON EVENT
Month 2: Svādhiṣṭhāna - Sacral - Pleasure: Feb 6, 2021 - VIRTUAL EVENT
Month 3: Maṇipūra - Solar Plexus - Empowerment: Mar 13, 2021 - VIRTUAL EVENT
Month 4: Anāhata - Heart - Love: Apr 10, 2021 - VIRTUAL EVENT
Month 5: Viśuddha - Throat - Expression: TBA
Month 6: Ājñā - Third Eye - Intuition: TBA
Month 7: Sahasrāra - Crown - Unity: TBA
~✶ Each class in the series is separate. You are welcome to join us at any point in the series - for a single month, multiple months, or all of the months! Dates are tentative, and subject to change. The event may be held online instead of in-person depending on Covid-19 updates ✶~
~~~~~~~~~~~~~~~~~~~~~~~~~~~~~~~~~~~~~
✶ CLASS FORMAT ✶
We will follow a workshop structure, while also tapping into the collective wisdom of the group. You will be given information and tools to work with in the class, including 3 different crystals that you get to take home with you (*in person events only), and guided practices to try.
In this class you will:
Learn the physical, mental, emotional, and energetic aspects of the Chakra and how to apply those teachings to your life.
Gain an understanding of what makes a chakra blocked or imbalanced, and the signs that this is happening.
Learn practices you can use, and items you can apply, to support your Chakra in resolving any imbalances or blockages.
Have the opportunity to ask questions, share your experiences, and learn from others.
Connect with a loving and conscious community of like-minded people.
You will also:
Receive 3 crystals for that chakra! (*In-person events only)
Learn about each crystal's properties, how to care for them, and how to use them. These crystals will be yours to keep and use at home. :)
Experience guided non-sexual Tantric practices which may include the use of voice, movement/dance, meditation, sound, touch, and breath - these may be done solo, in dyads, or through group exercises.
Go home with a PDF including more information and practices to do on your own.
~~~~~~~~~~~~~~~~~~~~~~~~~~~~~~~~~~~~~
✶ DETAILS ✶
TIME:  Saturday Afternoon - Doors open at 1:00pm, please sign in at the front table, find a seat, and visit the joyful java cafe bar for a refreshment while you wait. Class begins at 1:30pm, and comes to a close at 4:00pm.
LOCATION: In-person events are happening at the Joyful Java café, a wonderful community space in 'The Village' (Brentwood NW) that has comfy couches, delicious coffee and fresh food. Virtual events will be online via Zoom. A ZOOM meeting link will be provided to everyone upon registering.
WHAT TO BRING: Bring a journal and pen to write in. Please also bring extra money to buy yourself a drink, to enjoy during the class.
~~~~~~~~~~~~~~~~~~~~~~~~~~~~~~~~~~~~~
✶ CONSCIOUS INVESTMENT ✶
~✶~ "What you seek is seeking you." ~✶~
If you are reading this now, you are being called! Come join us! Shake off the shackles that have bound you to a limited sense and expression of self.
Will you answer the call?
✶ $35 Early Bird - First 3 tickets each month
✶ $40 Regular
✶ $50 Cash at the door (tickets at the door are not guaranteed)
✶ $100 Pack of 3 (save $20)
Please note: Limited Space available for in-person events (max of 16), and we often reach full capacity - get your ticket early! ♥
To save on fees you can send E-transfer/Paypal: ($40 or $100)
Please add a comment to the e-transfer stating your name, the date of the event you plan to attend, and your email address (I will send you a confirmation email with event details).
~~~~~~~~~~~~~~~~~~~~~~~~~~~~~~~~~~~~~
✶ COVID-19 CONSIDERATIONS ✶
✶ Stay home if: You have COVID-19 symptoms: Fever > 38 degrees C, New cough or worsening chronic cough, Sore throat or difficulty swallowing, Difficulty breathing, Flu-like symptoms; You have travelled out of country in the last 14 days; You have recently been in contact with someone who has tested positive for Covid-19, or is symptomatic and being tested.
✶ Masks: Alberta Health Services has recommended the use of masks to prevent the spread of COVID-19. You will need to wear a mask within The Village, and as you enter the Joyful Java. You will have the option to take off the mask when sitting at the table during the event.
✶ Physical Distancing: Alberta Health Services has recommended that individuals maintain physical distancing of at least 2 meters (6 feet). We are limiting the number of participants, and using a larger space, in order to accommodate this as needed.
✶ Cancellations: If the event needs to be cancelled, postponed, or rescheduled - or you are unable to attend as a result of COVID-19, you will be offered credit equal to the value of the ticket(s) you purchased, which can be applied towards future events, services, or towards the products in the Numinous Creations shop: https://www.facebook.com/NuminousCreations/shop
~~~~~~~~~~~~~~~~~~~~~~~~~~~~~~~~~~~~~
~✶~ FAQ ~✶~
WHAT IS A CHAKRA?
The chakra system holds your body's energy. This invisible healing energy, called 'prana' is a vital life force, which keeps us vibrant, healthy, and alive. The Sanskrit word 'chakra' translates to a wheel or disk. In Tantra, this term refers to wheels of energy throughout the body. There are seven main chakras that align along the spine, starting from the base of the spine to the crown of the head.
Chakras are a spinning vortex of energy that store the energy of thoughts, feelings, memories, experiences, and actions. They influence and direct our present and future mindset, emotional health, and behaviours. Each chakra has its own unique qualities and characteristics, and each relates to different aspects of our psychological, emotional, and spiritual states of being.
Each chakra holds the beliefs, emotions, and memories related to specific areas of our life. The lower chakras are related to Earthly matters such as survival, sex, and power. The top three chakras are related to higher consciousness, truth, intuition, and purpose. In the middle, the heart chakra bridges the two worlds with empathy, love, and compassion. Since everything is moving, it's essential that our seven main chakras stay open, aligned, and fluid, so that we have full access to our life force energy. If they are blocked, or imbalanced, we may experience limits to our potential.
WHAT IS TANTRA?
Tantra is a way of living. It is a set of tools, practices and perspectives that you can apply to all areas of life. The Tantric path is a spiritual journey that worships and honours all aspects of being: A unity of polarities, a practice of non-duality. Tantra is a path of deep awareness and mindful living that recognizes pleasure as the gateway to our true essence and power. Those who feel called to practice Tantric living are those who choose to do relationships and life in a new, more conscious, way.
WHAT IF I DON'T WANT TO DO AN EXERCISE?
Thank you for taking care of yourself. The exercises are an invitation. No one is required to do anything they don't want to do. Personal boundaries are honoured and respected. Each person is encouraged to only participate at the level that feels most nourishing to them.
DO YOU ACCEPT PAYMENT AT THE DOOR?
We will accept cash at the door ($50) but in order to guarantee your spot you'll need to register in advance.
WHAT HAPPENS IF I CANCEL, DON'T SHOW UP, ARRIVE LATE, OR LEAVE THE EVENT EARLY?
Please be advised that just like any event ticket purchase, there are NO refunds or credits of any kind if you choose not to attend, lose your spot due to arriving late, or leave the event early. All registrations are final.
~~~~~~~~~~~~~~~~~~~~~~~~~~~~~~~~~~~~~
✶ ABOUT THE FACILITATOR ✶
Angela Bladon is an Empowerment Practitioner: A Life & Relationship Coach, Community Builder, Tantra Facilitator and mom of 3 children from Calgary, Alberta. She offers guidance and support to people who want to live fully and love deeply from a place of pleasure, power, and ease. Angela builds conscious loving communities, and is known for her ability to hold space for authenticity and vulnerability.
Angela's educational background is in Psychology and Philosophy. She has over a decade of experience in Mental Health, Social Work, and Crisis Counselling. Angela has also been trained and mentored by expert/master level Relationship Coaches, Sex Educators, Energy Practitioners, and Tantra Teachers from all over the world.
As a leader in the Calgary Tantra community, Angela has spent the last 7 years inspiring and empowering people by teaching skills, tools, and insights that make room for healing, connection, and growth. She does this in her everyday life, through the transformative experiential group workshops and events she facilitates, with the high vibrational products she creates, and in the one-on-one sessions she offers to individuals and couples.
Angela also offers Cuddle Party workshops, Embodied Bliss Tantric Cacao Journeys, Tantric Temple Pujas, Tantric Speed Dating, Meet, Connect & Mingle community gatherings, Coaching sessions, Therapeutic Cuddle sessions, Energy work, and high vibrational products and jewelry.
To schedule a free 30 minute exploration session with Angela:
:http://numinouscreations.setmore.com
Stay connected with Angela through her Facebook page: Numinous Creations
See all upcoming events here:
https://www.facebook.com/NuminousCreations/events
Join Angela's meetup groups:
~~~~~~~~~~~~~~~~~~~~~~~~~~~~~~~~~~~~~
✶ TESTIMONIALS ✶
"Angela is such a beautiful spirit. She has opened my eyes to see the beauty in everyone"
"Angela is an incredibly giving person. She is a consummate professional, deeply caring, and genuinely interested in your success. I recommend you take every class you can from her."
"I knew I wanted to learn from Angela from the moment I first hugged her. She is a being with such warmth, respect, and vulnerability that I was frankly shocked. I knew that these were traits that I longed for in my everyday life, and I've been to every single one of her events since then. I love going to her events. The people there are open, interesting, and the conversations we have may be brief, but are very meaningful.
I have a lot of respect for Angela and the healing that she does. She brings together the people who want to be the best they can be, those who have been hurt and want to heal, those who are curious and want to see the world in a different perspective, and those who want to make new connections be they friendships or otherwise. If any of this resonates with you, I invite you to take the first step to see what it's all about. It's really put a lot of warmth and love into my life." -Nathan Little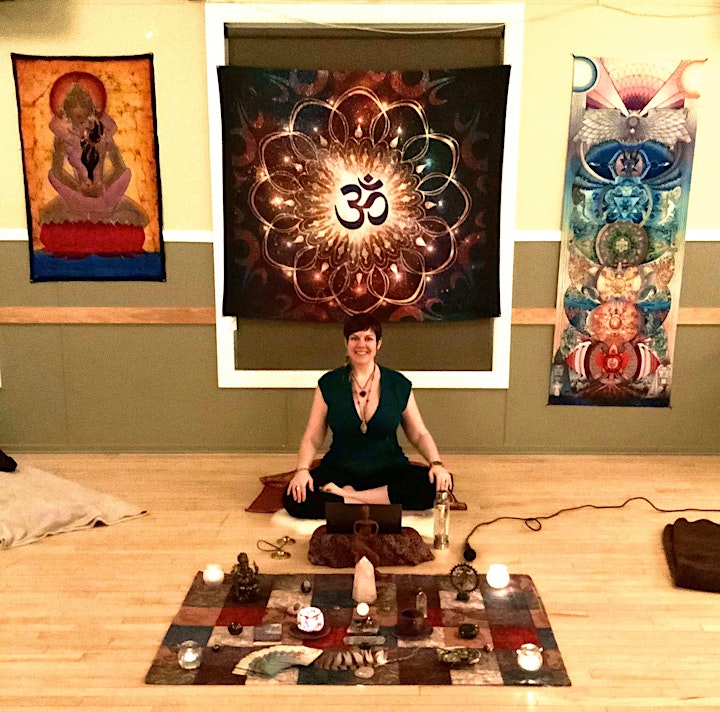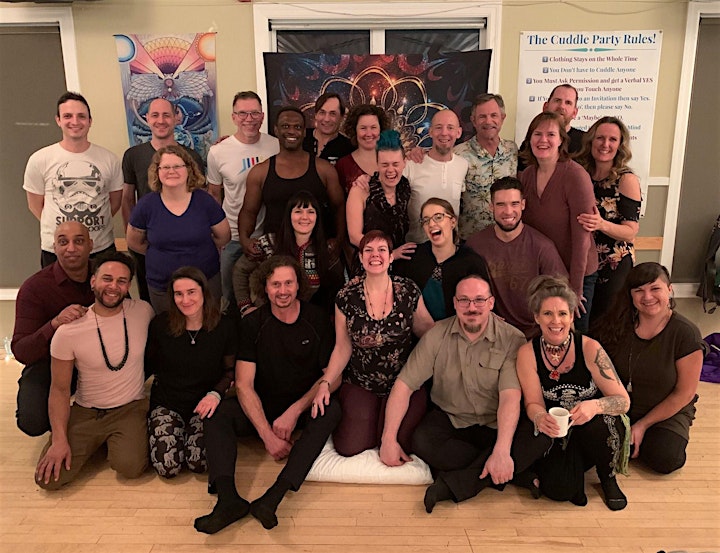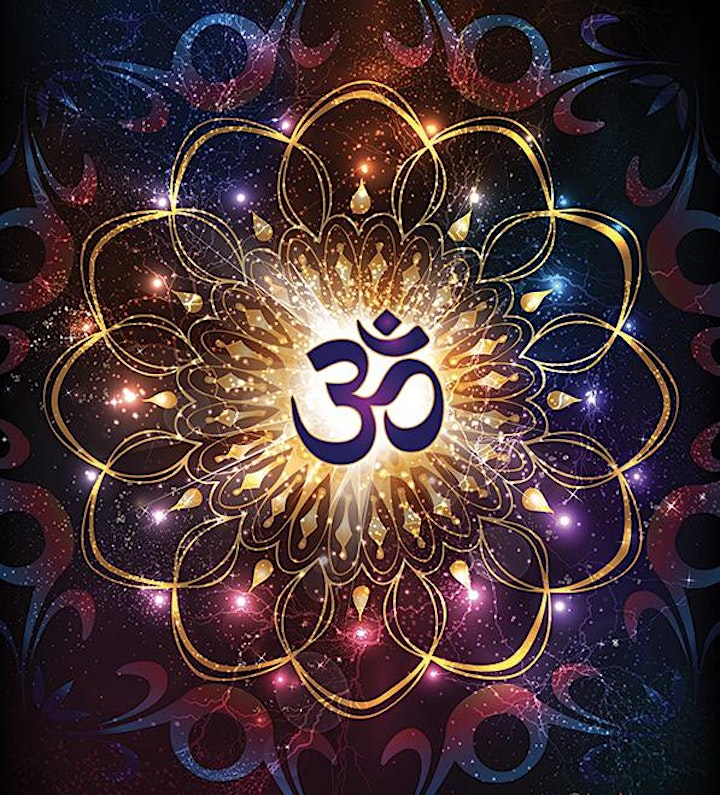 Date and Time
Location
Refund Policy