Multiple Dates
Chair Yoga. Yoga for everyBODY and everyone. Effective, Fun, and safe.
Join us for a Chair Yoga! No experience needed. This is a fun, all levels, class. Grab a chair, some water and any yoga props; blocks, blank
About this event
Please see waiver at bottom of this post
Chair yoga
08:00 AM Pacific Time (US and Canada)
Every Tuesday
Meeting ID: 211 295 288
Christine J Seliger, Peace Always yoga and meditation
https://www.facebook.com/peacealwaysyogaandmeditation
E-RYT 200
Chair Yoga certified
Group X certified
AEA Aqua certified
Meditation teacher
Seniors exercise specialist
Yoga Alliance continuing ed. provider
Insured • CPR & First Aid certified
@@@@@@@@@@ Release of liability @@@@@@@@@@@@@@
By my RSVP above, I certify that I am physically able to practice yoga and do hereby agree that Christine J. Seliger DBA Peace Always® yoga & meditation, is not responsible or liable to me for any injury, accident or loss of personal property. I do hereby release Christine J. Seliger DBA Peace Always® yoga & meditation and any employees and students from any claim or cause of action which may have occurred as a result of any medical problem known or unknown which I have knowledge presently or in the future. I verify no promises or guarantees, other than those written in this agreement were made to me by Christine J. Seliger E-RYT 200 and/or her employees, contractor, and students. I agree to follow the instructional guidelines presented by Christine J. Seliger E-RYT 200.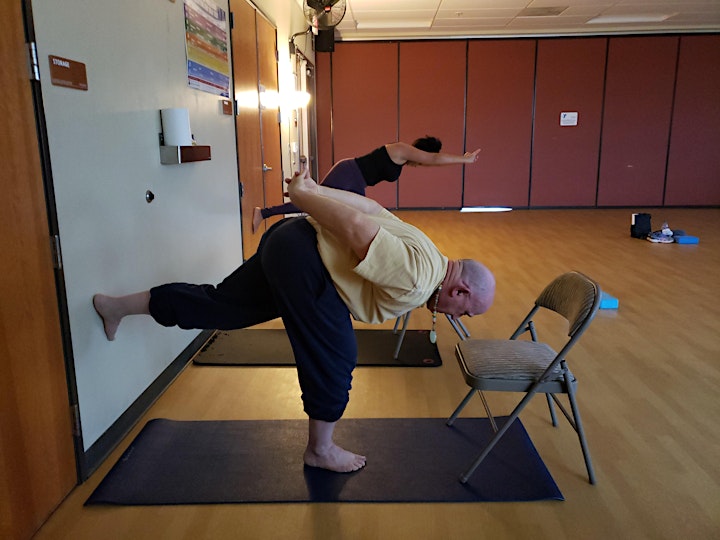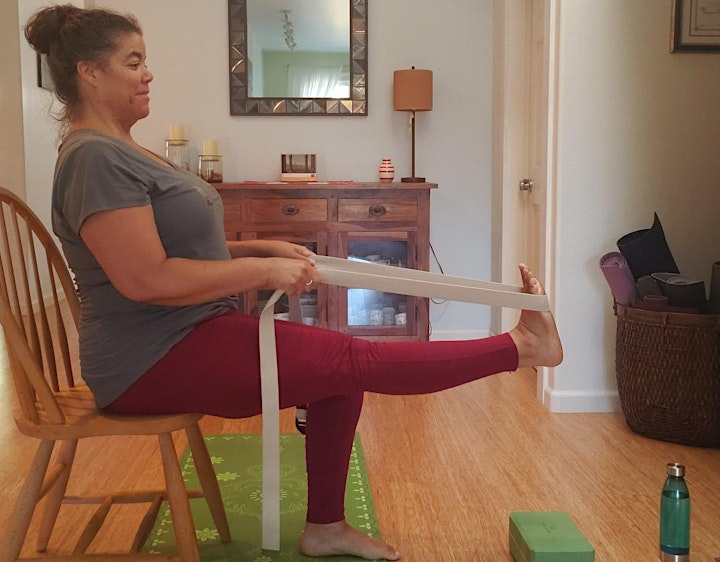 Organizer of Chair Yoga. Yoga for everyBODY and everyone. Effective, Fun, and safe.
Emphasis on Gentle yoga, Restorative yoga, Chair yoga and meditation; "Slowing down to get strong"
Private Lessons • Group Classes • Events & Workshops
I am a knowledgeable teacher with more than 2,000 hours experience. I believe in continuing education to increase my understanding and ability to teach & practice yoga. I wish to engage, my students, gently and with respect. Ensuring everyone in classes are at ease, is a priority. I offer an easygoing, friendly, attitdue, in practices that are fun, effective, challenging, and accessible. All practices, include valuable gems of yogic and practical wisdom, sprinkled with a welcome dose of humor.
Having left the high-stress, corporate world, I strive to instill a sense of balance, calm and peace in students. I encourage anyone who is curious about yoga to give a yoga class a try; regardless of your age, gender, or physical ability. You will be giving yourself a mind-body-soul treat.
What I do:
I strive to cultivate Peace and Wellness; teaching students Yoga, Meditation, Cardio, Aqua and Seniors Fitness.
Various styles of yoga: Chair/Desk Yoga, Gentle, Restorative, All Levels, Yoga Nidra, Meditation
Also, Chair Cardio, Cardio, Aqua Fitness, Aqua Yoga
My passion is, strengthening, minds, bodies and spirits; so students may move through the world, and their life's journey, with more ease, grace and profound peace. Improving physical strength, balance and flexibility, to reduce bodily pain, prevent falls and keep the body moving for life. Assisting students in, improving the mind & spirit, by letting go of negative thinking, doubt and fear, so we may overcome perceived obstacles & limitations and rise to our full potential.
My strengths
Smiling, laughing and enthusiasm are my super powers.
Using yoga & meditation as tools, to create Peace.
Customer Service Rock Star!
Works well with diverse groups; setting people at ease through the use of genuine concern, humor.
De-escalating volatile situations; excellent communication.
Highly organized. Outstanding time management and responsibility/accountability.
Team Mentoring (Coaching) & Leadership – I am passionate about helping others succeed.