Description
Blockchain NYC is happy to announce an amazing event hosted at the New York Marriott Marquis on October 10th, 2019. This is the biggest Blockchain NYC event in October.
Last year has been an amazing event, and we are glad to have CHAINSIGHTS back this year bigger and better!
Early Bird Tickets: SOLD OUT (Sept 27th)
Dinner (SOLD OUT)
We are running out of space and tickets, please get your spiot before we fully sold out.
TMTPost Group,is China's most influential tech media company focusing on worldwide technology news and data service with more than 150 million readers and 1.5 billion page views. ChainDD is ranked as No. 1 Blockchain related news app in China with more than 3 million readers and delivers a daily average of 100 articles and flash news update 24/7.
We have limited spots, we recommend to RSVP in advance to secure ticket rate.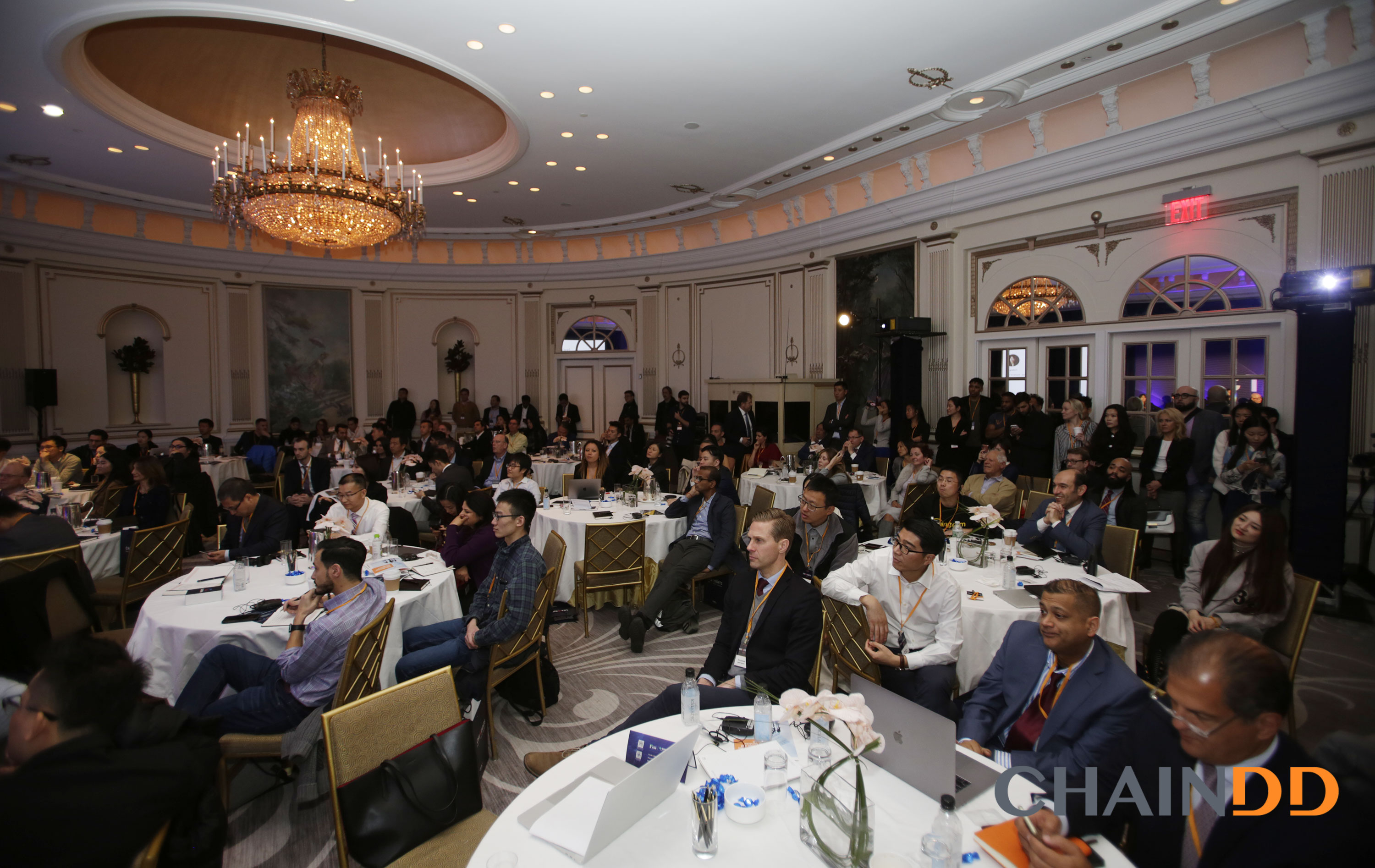 What makes this event so special, is the variety of speakers and attendees. Many are coming from China, and you can get a first hand look at some of the latest projects that are being developed in Asia. This event puts you at the cutting edge of innovation in the blockchain and cryptocurreny space. It is a day of jam-packed insights and blockchain action with fantastic speakers, amazing panels and projects from Asia and the USA. Experience this fusion of new ideas.
Thought leaders, influencers, and innovators from the field of Fintech and Blockchain will converge at our annual conference to address key progress, issues, opportunities, challenges, and risks facing the Fintech and Blockchain industry from the East and the West. Experts from the regulatory, academic, financial, technology, and media fields will deliver invaluable insights and actionable takeaways that you don't want to miss. More than 20 traditional and tech/blockchain media will be covering CHAINSIGHTS NYC Blockchain Summit and to interview speakers.
The Summit will also feature presentations or panel discussions from more than 30 high-impact speakers or panelists, which include the former SEC Commissioner Roel Campos, the senior partner emeritus at McKinsey & Co. Peter B. Walker, the founder of Edelson Technology Partners Harry and All Star Security Analyst Harry Edelson, the Deputy Executive Secretary of United Nation Capital Development Fund Xavier Michon, the CEO of OpenFinance Juan M. Hernandez and the Chief Compliance Officer at Paxos Dan Burstein etc.
We also have many business leaders and investors from China, such as Lihong Wang from Bain Capital Private Equity, Yang Xu from Tiger Brokers, and Jun Li from Junhe Media Group, to share their insights about the investment opportunities in China, Our attending companies include IBM, Google, Morgan Stanley, HSBC, Galaxy Digital, Coinfund, Grant Thornton, Ogilvy Group, Baidu,JD etc.
The event will be highly interactive, providing valuable opportunities for networking, idea sharing and potential partnerships with some of the most influential players in the field. The VIP networking reception will provide you with tremendous opportunities to meet your future partners, mentors, and supporters.


This is just some of our 30+ Speakers
TMTPost Group, is a global media and fintech company, that provides direct access to blockchain innovation and digital assets through accurate and timely delivery of Blockchain-oriented business and financial insights and services to individuals and institutions around the world.
We have had a lot of interest in this even and advise to grab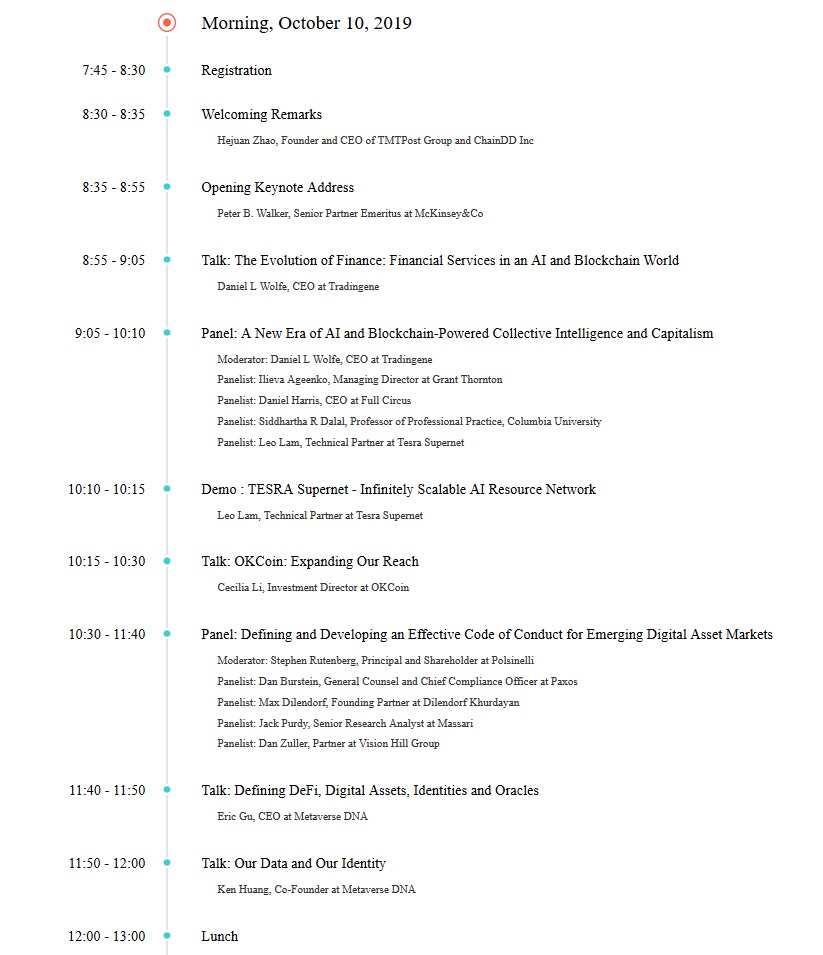 We have limited spots, we recommend to RSVP in advance to secure ticket rate.