About this Event
THE FIRST EVER YOUTH CONFERENCE held by The Branch, a young adults ministry that started approximately 1 year ago by a group of college students. BREAK FREE what is holding you back from building your relationship with God. Become OVER THE INFLUENCE through discussions on mental health, personality disorders and oppression.
WORSHIP, GAMES AND GIVEAWAYS!!
December 19 & 20 from 7:00 PM to 10:00 PM.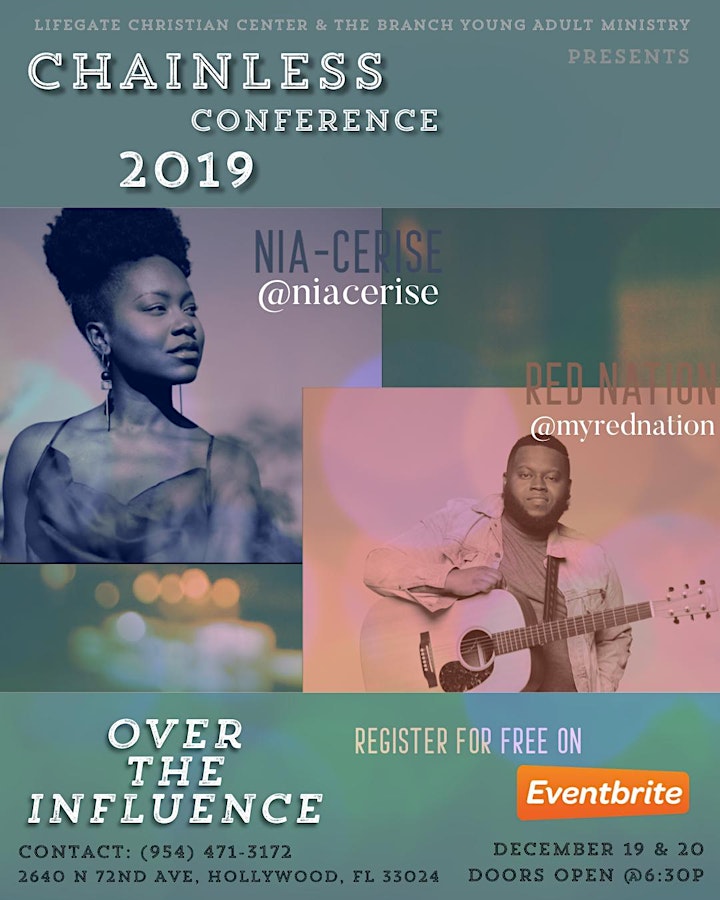 RED NATION DRENCH NIGHT
https://www.instagram.com/p/B3u_IePhste/?igshid=12ns3ewt6fejh