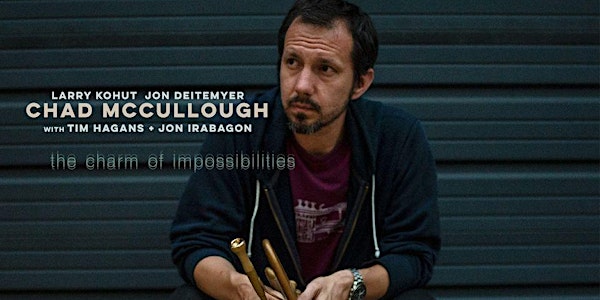 Chad McCullough Trio + Irabagon & Hagans at Fulton Street Collective
Fulton Street Collective presents Chad McCullough's "The Charm of Impossibilities" with Jon Deitemyer and Larry Kohut Aug. 22 at 8pm
About this event
The trio will be augmented with saxophonist Jon Irabagon and multi-Grammy nominee Tim Hagans for a very special night of music.
The evening will feature live painting from visual artist Melanie Brown.
"The Charm of Impossibilities" is music inspired by French 20th Century composer Olivier Messiaen. Building on nearly a decade of playing together, Chad, Larry, and Jon will be joined by special guest Jon Irabagon and very special guest Tim Hagans for an augmented journey through chromaticism.
Chad McCullough - trumpet
Larry Kohut - bass
Jon Deitemyer - drums
with:
Tim Hagans - trumpet
Jon Irabagon - tenor sax
8pm Show
youtube.com/fultonstreetcollective