Description
What is it like for awareness to be aware of itself? How can consciousness itself be observed from a pure witness perspective? And how can this be done, not just individually, but in a group?
More than just another spiritual bumper sticker, awareness becoming aware of itself is something that can actually be practiced -- even in a group setting -- and, at our next CH Interactive, you will learn how.
Join us for an evening hosted by Consciousness Hacking, a global community focused on the intersection between science, technology, and human flourishing.
Everything we're creating in the world is a reflection of who and what we are. We are what we create, and we create what we are. Therefore, the responsibility on the part of all of us creating and building humanity -- which really every single one of us is doing -- is to recognize that we're creating this. And that before we can make any significant change in the external world, we have to change ourselves first, by doing the work and dealing with our...stuff. Or as Ken Wilber would say, "waking up, growing up, and cleaning up."
Every third Wednesday of the month, Consciousness Hacking brings in a different community member to lead an experiential mini-workshop designed to help us wake up, grow up, and clean up. CH Interactives:
deepen our personal experiences of integration with the theories we study

bring our blindspots into compassionate awareness where they can be transformed

facilitate connection with one another from a deeper, more integrated energetic space
This month, Sperry Andrews will lead us in a group exercise of consciousness designed to access a level of collective awareness few of us have probably ever experienced before.
Get ready for a deep dive into the infinities that arise when people learn to focus fully on presence. Experience the vast spaciousness and love that comes from focusing our attention on awareness itself.
Those who have experienced this awareness of awareness have reported:
Planetary or cosmic consciousness

an unmistakable sense of existing in a unity with all people and the whole of nature

healing, both psychological and physical

telepathy between groups, including collective remote viewing and mind/matter interactions

rapid consensus for decision making, productivity as well as problem solving in families, relationships, communities, politics and business

optimum performance in sports and any type of collaborative activity from symphony orchestras to surgical teams
Sperry is a well-loved member of the CH community who many recognize as a skilled and awakened teacher.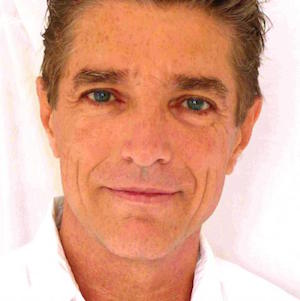 About our facilitator, Sperry Andrews:
From a near death experience at four, and as an experiential scientist since 1983, Sperry Andrews has been demonstrating humanity's capacity to share a commonly-sensed consciousness. As an adjunct research associate of the Mind Science Foundation, he collaborated with Dr. William Braud to pioneer laboratory research which helped to establish the field of Distant Mental Influence on Living Systems (DMILS). Publishing in peer-reviewed journals and presenting on human interconnectedness at public and professional organizations--including the United Nations--he orchestrates a multinational, scientifically based, media project to produce and direct documentaries and feature films to further the evolution of a socially altruistic heart-centered intelligence. To gain access to these deeper levels of compassionate insight and two-way telepathic awareness, he has been facilitating hundreds of groups internationally--for over thirty years. He has learned to teach anyone interested how to effectively recreate these experiences in-person, or online, via webcam.
Sperry is the founder/co-director of the Human Connection Institute, advisory board member of the Lifeboat Foundation and director of group intelligence on the faculty of the Vetha Center for Transdisciplinary Studies.


About our venue:
ECO-SYSTM is a dynamic community of creative professionals, startups, and freelancers, founded on the idea that entertainment, creativity and business can come together to offer a truly unique work experience for Bay Area professionals. Check out membership plans here: http://eco-systm.com/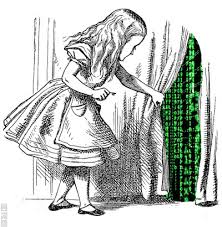 WANT FREE ADMISSION??
Members get free admission to one CH event per month! Membership is $10 per month and supports the Consciousness Hacking organization. Also, if you pay for a year upfront, we'll give you two months (that's two events) for free! Become a member here: https://opencollective.com/chsf
Current members: Please register using the discount code emailed to you!
Do you love Consciousness Hacking? Do you want to volunteer, or contribute in some way? We would LOVE your support :) If you're interested, please email Valerie at valerie@cohack.life. We're particularly looking for graphic designers....
No one will be turned away for lack of funds. Please email Valerie if you need financial support: valerie@cohack.life
Photographs and video containing your image may be published by Consciousness Hacking without explicit permission.