Description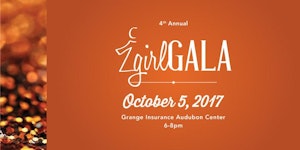 We hope you join Columbus Gives Back and 1girl for the Fourth Annual 1girl Gala: a premier fundraising event supporting leadership development programs and mentoring for underserved middle school girls. One girl aims to develop skills that girls don't get in school – like creative problem solving, goal setting, and public speaking. Their programs focus on girls with the highest need - those living in low-income neighborhoods, areas with large numbers of high school dropouts, those in failing school systems, and those at risk for pregnancy, drug use, and delinquency. Come dress up and hang out with 1girl supporters and your fellow CGB volunteers while enjoying an open bar and heavy hors d'oeuvres. Purchase tickets and learn more details about the event here.
# of Social Attendees: 50

Where: Grange Insurance Audubon Center

When: October 5th, 6-8PM

Event Leaders: Taylor at taylor@columbusgivesback.org
Additional Details: Tickets must be purchased for this event. You may do so here or at the door.
About 1girl: 1girl provides a unique, proven curriculum that empowers middle school girls to develop the skills they will need to be successful.