Description
This is the first session in a 3-part series on the topic of
Sustainable Hiring Practices for Winning the Construction Talent War
Session 1 - Hiring Diagnostic: The Battle for Top Talent - luncheon November 15, 2018
Session 2 - Build Your Recruiting Arsenal: Your Key To Survival - luncheon on January 16, 2019
Session 3 - Beyond The Battle: Workforce Management For A Victorious Future - breakfast on February 7, 2019
---
November's topic (session 1 of 3):
THE BATTLE FOR TOP TALENT - YOUR HIRING PRACTICES DIAGNOSED
During this session you will learn the key areas of the hiring cycle, and what's holding you back from getting ahead of your competition in effective talent acquisition.
Key takeaways include:
Industry Climate: Learn current industry challenges and the future of pipelining the right talent.

Hiring Report Card: Diagnose the current state of your hiring practices to ensure you're on track for a competitive edge and a sustainable future.

Combating Challenges: Interact with industry peers to identify key pain points and ways to eliminate them by participating in an interactive process.

Hiring Cycle BluePrint: Learn the hiring cycle stages and effective interviewing techniques you should be following to get the RIGHT PEOPLE in the RIGHT SEATS for sustainability and growth even in a down market.
Who Should Attend:
Business owners and organizational leaders involved in the hiring process, who are experiencing challenges and want to build a strategy for acquiring better talent, to achieve long term sustainable growth.
---
Meet Your Speakers: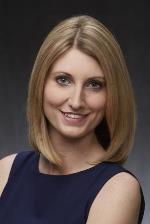 Katie McConnell, Founder & President of Hire Education Consulting Group Talent Advisory
Katie started her career in corporate tax audit with the Franchise Tax Board. She then entered into public accounting with a regional CPA firm, where she performed audits of publicly traded manufacturing entities and construction companies. Katie exited that firm in 2011 to help launch and run a start-up CPA firm. Thereafter, she entered the talent industry with a worldwide recruitment organization. She re-entered public accounting as Director of Recruitment for a large regional CPA firm where she lead the firm's in-house talent program. Katie formed a hiring consulting practice within that firm and ultimately exited to launch Hire Education Consulting.
Katie has experience in serving clients of all sizes and industries. Her focus is in the middle market for companies with revenues ranging from $5M -$150M with a focus in construction, manufacturing, professional service and agricultural companies.
Katie is a frequent speaker at conferences across the nation on topics including hiring and developing talent and recruitment best practices.
Education & Professional Affiliations
•Bachelors of science in Accounting from California State University, Sacramento
•California CPA License (no. 102891)
•Professional in Human Resources License (PHR)(no. 601014924PHR)
•American Institute of Certified Public Accountants (AICPA), member
•California Society of Certified Public Accountants (CalCPA), member
•Sacramento Area Human Resource Association (SAHRA), member
Awards & Recognitions
•CalCPA Women to Watch Emerging Leader Award (2015), Recipient
•Sacramento Business Journal –40 Under 40 Award Recipient (2015)
•Sacramento Business Journal -Top 100 40 under 40 (2013, 2012, 2011)
---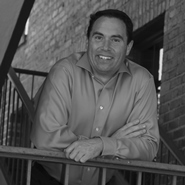 David Brown, Founder & President / Senior Consultant of D. Brown Management
David Brown is the President of D. Brown Management, an advisory firm dedicated to helping contractors build stronger businesses for the next generation. David began his career in 1988 as an apprentice electrician and advanced quickly thanks to many great teachers, mentors, managers and industry executives. David progressed through various positions including foreman, superintendent, and project manager before moving into executive management at an ENR Top 600 contractor performing work in multiple states. David's business philosophy is simple: Talented people form the foundation of every great company and if you grow people you will grow profits. He has a passion for operations and loves nothing more than helping unlock talent. This passion lead to the founding of D. Brown Management in 2005. Today; along with a strong team the company serves clients nationwide providing advisory services, training and coaching. David works closely with clients helping improve their entire project delivery lifecycle from project acquisition through close-out including market strategy, talent development, financial controls, procurement and technology.
---
***If you are a pre-paid ticket holder, please regsiter using the "CFMA Pre-Paid Ticket Holder" ticket option individually for each event. Session 3 in the series on 2/7/19 is a breakfast and is NOT included in pre-paid tickets, so must be purchased separately***