Description
Is your company battling to find or retain the right candidates?

Are you losing good candidates to the competition?

Is achieving sustainable growth for today's profits and future succession planning important to you?
This education series is for you!
Benefit from attending the last two sessions in this 3-part series, even if you missed session 1!
You don't have to be a member to attend, be a hero and bring someone you know who's also having hiring challenges with you!
---
Session 2 - Talent Acquisition: The Hunt for Good People During A Talent Shortage - luncheon on January 16, 2019
Session 3 - Talent Retention: Workforce Management For A Victorious Future - breakfast on February 7, 2019
---
January's topic (session 2 of 3):
TALENT ACQUISITION: THE HUNT FOR GOOD PEOPLE DURING A TALENT SHORTAGE
You could have the best benefit package, culture and company in the world - but if no one knows about you they aren't going to come to you. In the second part of this series, we'll review the responses to the Session 1 survey, address your frustrations about the recruiting process, and discuss proven strategies to solve them, including:
Key takeaways include:
Identifying the Right Fit: How to effectively define what you need in a candidate, and apply that to your search and interviewing process.

Attracting Qualified Talent: Where to look, and how to have qualified people find you even when you're not on the hunt.

Pipelining & Retention: Effective ways to build your talent pool that cost virtually nothing and works for you 24/7.

Marketing For Growth: Aligning current employees around your brand and creating ambassadors for prospective talent.
Who Should Attend:

Business owners and organizational leaders involved in the hiring process, who are experiencing challenges and want to build a strategy for acquiring better talent, to achieve long term sustainable growth.
---
Meet Your Speakers: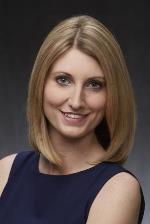 Katie McConnell, Founder & President of Hire Education Consulting Group Talent Advisory
Katie started her career in corporate tax audit with the Franchise Tax Board. She then entered into public accounting with a regional CPA firm, where she performed audits of publicly traded manufacturing entities and construction companies. Katie exited that firm in 2011 to help launch and run a start-up CPA firm. Thereafter, she entered the talent industry with a worldwide recruitment organization. She re-entered public accounting as Director of Recruitment for a large regional CPA firm where she lead the firm's in-house talent program. Katie formed a hiring consulting practice within that firm and ultimately exited to launch Hire Education Consulting.
Katie has experience in serving clients of all sizes and industries. Her focus is in the middle market for companies with revenues ranging from $5M -$150M with a focus in construction, manufacturing, professional service and agricultural companies.
Katie is a frequent speaker at conferences across the nation on topics including hiring and developing talent and recruitment best practices.
Education & Professional Affiliations
•Bachelors of science in Accounting from California State University, Sacramento
•California CPA License (no. 102891)
•Professional in Human Resources License (PHR)(no. 601014924PHR)
•American Institute of Certified Public Accountants (AICPA), member
•California Society of Certified Public Accountants (CalCPA), member
•Sacramento Area Human Resource Association (SAHRA), member
Awards & Recognitions
•CalCPA Women to Watch Emerging Leader Award (2015), Recipient
•Sacramento Business Journal –40 Under 40 Award Recipient (2015)
•Sacramento Business Journal -Top 100 40 under 40 (2013, 2012, 2011)
---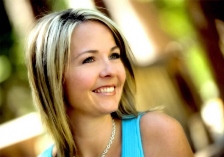 Chemene Phillips, Owner/Brand Strategist of Digital Arts Designs & Marketing Co.
Chemene Phillips is the owner of Digital Arts Designs, a Sacramento based branding firm dedicated to helping professional service companies build a unique brand to tell their story and successfully grow their business. Chemene began her career working at a local commercial real estate firm while finishing college, where she handled the IT and marketing for the company for over 5 years. Armed with a business degree, a background in IT and a flair for design and marketing, it only seemed natural to infuse the three. So she opened her own branding firm in 2002 and set out to help companies build their brand story through the right combination of long term business strategy, applicable technology and effective design techniques. During working hours she can be found glued to her desk, diligently working on the latest marketing projects with her team, in a client's office presenting effective marketing solutions, or researching the latest digital, print or hiring trends occurring in the AEC industry. Chemene and her team work closely with their clients nationwide to define and attract the right prospects and talent to achieve sustainable company growth. The end result is effective solutions that produce long term relationships and successful project endings.
---
***If you are a pre-paid ticket holder, please regsiter using the "CFMA Pre-Paid Ticket Holder" ticket option individually for each event. Session 3 in the series on 2/7/19 is a breakfast and is NOT included in pre-paid tickets, so must be purchased separately***