Description
It's not the phishing emails you spot that are the problem, it's the ones you don't!
Phishing and social engineering attacks are on the rise. The threat landscape is evolving with hackers releasing new scams to steal your information regularly.
KEY TOPICS INCLUDE:
CEO Fraud (what this is, and how it impacts your organization)

You've been breached!!! (what you do and who you contact)

The Dark Web and your passwords (Tips for safely storing them. Hint: it's not in Outlook notes)
The presentation will cover the tactics that hackers use to takeadvantage of your company's employees. We will look at howthey attempt to access your systems to gather sensitive data andscam companies out of their money and information. We'll coversensible training and testing programs that can be offered toemployees to help them prepare for and know how to respond tomalicious emails, phone calls, and websites. The more preparedcompanies are to identify these tricks, the more protected they are against hackers.

WHO SHOULD ATTEND:
Business Ownders, CFOs, Project Managers, Business Executives
---
PRESENTED BY: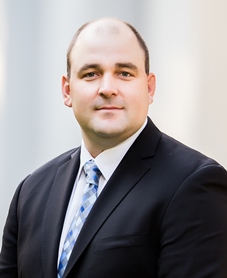 Eric Johnson, partner at GNT Solutions
Eric is a Partner at GNT Solutions. Prior to joining GNT Solutions, Johnson was the CIO and head of Information Security for River City Bank headquartered in Sacramento, CA. River City Bank is among the largest 10% of banks in the United States when ranked by asset size. With his experience keeping data highly available and secure for the two-billion-dollar financial institution, Johnson possesses a wealth of knowledge and best practices to share with clients.

At GNT Solutions, Johnson regularly serves as an escalation point for complex technical issues and strategic IT discussions. He has a passion for technology and for helping clients and staff members who find themselves in a technical jam. His easy-going nature makes him one of the few "IT guys" that you might actually enjoy having a conversation with.

Johnson possesses two degrees from UC Davis; a Bachelors in Computer Science and a Masters in Managerial Economics. He still lectures periodically at the UC Davis Graduate School of Management in the areas of business venture financing and business technology.

When Johnson isn't in the office, he can frequently be found on the golf course, softball diamond, or at his home in Davis with his wife and two daughters.