Description
CFMA Education - UNDERWRITING BASICS FOR SURETY & BANKS
October 3, 2018, 1:00PM - 6:00PM, 4 CPE credits
the class runs from 1PM - 5PM followed by a networking happy hour from 5PM - 6PM
---
Are you a CFM, CFO, COO, CEO or part of your construction firm's executive team?
If yes, then...
Have you ever wondered how banks and sureties grant lines of credit?
Would you like to know how to put your best foot forward when asking for credit and maintaining good relationships with creditors?
If you answered YES to at least two of these questions, then join us for this class with 4 hours of CPE credits.
Underwriting Basics for Surety & Banks is designed to increase a Construction Financial Manager's (CFM's) knowledge of credit underwriting in the construction industry and how Sureties and Bankers evaluate a contractor and grant credit. By the end of this class the attendee will:
- Recognize the types of credit typically granted in the construction industry.
- Learn the "5 Cs" of credit and how bank underwriters and sureties use the 5 Cs to evaluate the credit worthiness of contractors.
- Understand the basic guidelines used by banks in granting lines of credit and the basic guidelines used by sureties in granting surety credit.
- Understand how to put your company's best foot forward when seeking credit by providing the right information to underwriters.
- Understand how to build a relationship with underwriters based on trust and reliable and timely information.
---
ABOUT OUR SPEAKERS: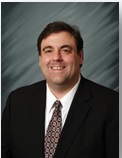 Jim Walden, CFO, Walden Consulting, LLC
Mr. Walden serves multiple midsize businesses as a part-time CFO, helping them achieve financial visibility and control and thus make better decisions.
Prior to founding Walden Consulting LLC, Jim was a partner in a large Sacramento CPA firm where he worked with clients from a variety of industries on accounting, audit, tax preparation, and business consulting engagements. Though he has served clients with revenues in excess of $500 million, he now focuses on clients with revenues of $2 million to $35 million. He also has strong experience leading software and technology implementations.
For over ten years, Jim has served as a board member of the Sacramento Chapter of the Construction Financial Management Association and taught Sacramento State University students in accounting and construction financial management.
Today, Jim enjoys helping entrepreneurs and executive teams develop, understand, and utilize financial management systems to better manage and grow their businesses.
Jim earned a Bachelor's of Business Administration degree with a concentration in accounting from the University of the Pacific. He is a licensed CPA and AICPA member.
---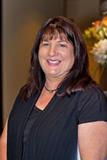 Shelly Laurel, SVP Regional Manager, Sacramento Bank of Commerce
Shelley Laurel is the SVP/Regional Manager of Sacramento Bank of Commerce. She heads up a team of experienced business bankers including relationship managers and business development officers. Sacramento Bank of Commerce's mission is to provide high quality products and excellent service to customers in the Northern California markets we serve by fostering a healthy work environment that supports highly skilled, motivated and accountable employees. She has been in the business banking industry banking construction companies for over 30 years.
---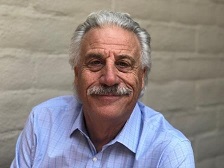 Dave Garese, Excel Bonds & Insurance, Inc
Dave has over forty years of experience providing Insurance and Surety solutions to the construction industry.
Dave is a Graduate of Oregon State University with a B.S. in Economics and began working for Travelers Indemnity Company as a Surety Bond Underwriter immediately after graduation. As a bond underwriter for Travelers he was responsible for not only underwriting bonds, but adjusting and managing bond claims.
Today, Dave is a partner with Cathy Skeen in Excel Bonds & Insurance Services, Inc., a brokerage firm specializing in unusual property, casualty and surety bond placements in Construction, IT, Commercial and Residential Developers, Waste Management and Manufactures. Excel provides cutting edge solutions for Property, Casualty and Surety programs for publicly Traded Companies, Municipalities and Private Clients worldwide. Dave is a lecturer at California State University Sacramento, Chico State University and UC Davis in their Construction Management Programs.
Dave serves on the Advisory Board for the Sacramento Salvation Army. He is a Charter member of Point West Rotary, enjoys golf, fishing, biking and kayaking.