Description
Join industry experts as they facilitate breakfast conversation and provide tips and tricks for retaining best talent.
Benefit from attending the last session in this 3-part series, even if you missed sessions 1 and 2!
In the last part of this series we'll go beyond compensation to identify how to be an employer of choice, best practices to retain employees, and strategies to increase revenue with effective management techniques. Bring your questions and challenges to this roundtable style breakfast so we can work together to address them and help you get ahead!
---
February's topic (session 3 of 3):
TALENT RETENTION: WORKFORCE MANAGEMENT FOR A VICTORIOUS FUTURE
In the last part of this series we'll go beyond compensation to identify how to be an employer of choice, best practices to retain employees, and strategies to increase revenue with effective management techniques.
Key takeaways include:
Establishing Core Competencies: Defining the advantages that differentiate you from your competitors

Developing A Desirable Culture: Creating an enjoyable workplace for a productive workforce.

Building Market Competitive Packages: Identify key areas to help you build unique and innovative incentive packages that extend beyond the salary.

Development Initiatives to Increase Performance: Learn ways to develop employees, increase pride in their work and benefit from achievements.
It's not all about the money. Good people want to work for you!

Who Should Attend:

Business owners and organizational leaders involved in the hiring process, who are experiencing challenges and want to build a strategy for acquiring better talent, to achieve long term sustainable growth.
---
Meet Your Speakers: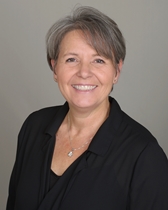 Sue Weiler-Doke, Senior Consultant at D. Brown Management
Sue Weiler-Doke earned her bachelor's degree in accounting and then spent the next 31 years with Kiewit Corporation, holding the titles of field Business Manager, District Business Manager, Division Manager, and Business Director. When she retired from Kiewit, she accepted an opportunity with the Associated General Contractors of California as the Director of Industrial Relations for Northern California, where she assisted with labor and management advocacy, contract interpretation, member engagement and communication, and trust governance.

Sue's thirty-plus years in the construction industry, her continued service to industry committees, and her expertise in talent management has given her the tools to deeply understand the needs of contractors, and the experience to teach organizations strategies and initiatives for optimum growth, team building, performance, communication, and profit opportunities.
---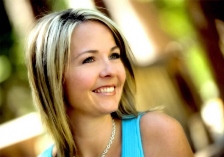 Chemene Phillips, Owner/Brand Strategist of Digital Arts Designs & Marketing Co.
Chemene Phillips is the owner of Digital Arts Designs, a Sacramento based branding firm dedicated to helping professional service companies build a unique brand to tell their story and successfully grow their business. Chemene began her career working at a local commercial real estate firm while finishing college, where she handled the IT and marketing for the company for over 5 years. Armed with a business degree, a background in IT and a flair for design and marketing, it only seemed natural to infuse the three. So she opened her own branding firm in 2002 and set out to help companies build their brand story through the right combination of long term business strategy, applicable technology and effective design techniques. During working hours she can be found glued to her desk, diligently working on the latest marketing projects with her team, in a client's office presenting effective marketing solutions, or researching the latest digital, print or hiring trends occurring in the AEC industry. Chemene and her team work closely with their clients nationwide to define and attract the right prospects and talent to achieve sustainable company growth. The end result is effective solutions that produce long term relationships and successful project endings.
---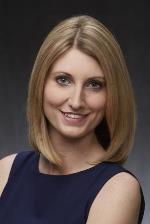 Katie McConnell, Founder & President of Hire Education Consulting Group Talent Advisory
Katie started her career in corporate tax audit with the Franchise Tax Board. She then entered into public accounting with a regional CPA firm, where she performed audits of publicly traded manufacturing entities and construction companies. Katie exited that firm in 2011 to help launch and run a start-up CPA firm. Thereafter, she entered the talent industry with a worldwide recruitment organization. She re-entered public accounting as Director of Recruitment for a large regional CPA firm where she lead the firm's in-house talent program. Katie formed a hiring consulting practice within that firm and ultimately exited to launch Hire Education Consulting.
Katie has experience in serving clients of all sizes and industries. Her focus is in the middle market for companies with revenues ranging from $5M -$150M with a focus in construction, manufacturing, professional service and agricultural companies.
Katie is a frequent speaker at conferences across the nation on topics including hiring and developing talent and recruitment best practices.
Education & Professional Affiliations
•Bachelors of science in Accounting from California State University, Sacramento
•California CPA License (no. 102891)
•Professional in Human Resources License (PHR)(no. 601014924PHR)
•American Institute of Certified Public Accountants (AICPA), member
•California Society of Certified Public Accountants (CalCPA), member
•Sacramento Area Human Resource Association (SAHRA), member
Awards & Recognitions
•CalCPA Women to Watch Emerging Leader Award (2015), Recipient
•Sacramento Business Journal –40 Under 40 Award Recipient (2015)
•Sacramento Business Journal -Top 100 40 under 40 (2013, 2012, 2011)