Description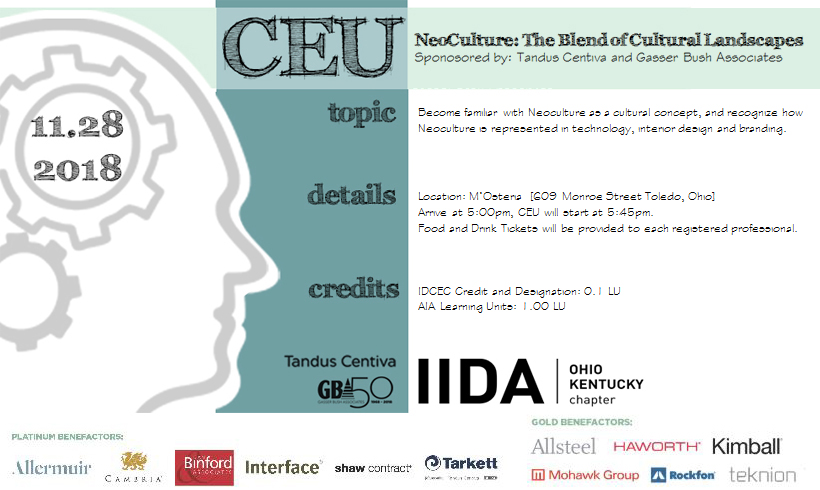 Please Join IIDA Toledo for a CEU presentation sponsored by Tandus Centiva & Gasser Bush.
Location: M' Osteria (609 Monroe Toledo, Ohio)
When: Wednesday, November 28th
Time: Arrive at 5:00pm, CEU will start promptly at 5:45pm
Food: A food and drink ticket will be given to each registered professional attending.
What: Neoculture: The Blend of Cultural Landscapes
Course Objectives:
- Become familiar with Neoculture as a cultural concept, and recognize how Neoculture is represented in technology, interior design, and branding.
- Recognize the four mega-trends of Neoculture and how they are distinct from one another.
- Recognize the four facets that are present within and drive design solutions within each mega-trend.
- Learn about how color and material trends reflect each mega-trend within Neoculture.
Earn your Credits!
AIA Learning Units: 1.00 LU
IDCEC Credit and Designation: 0.1 LU