| | |
| --- | --- |
| CETA Fall Conference EXHIBITOR OPPORTUNITIES 2017 | |
Event Details
Please join us for the event of the year
 for theatre educators in California!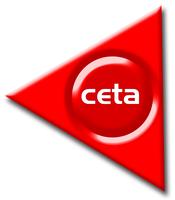 2017 Opportunities Available To Our Valued Exhibitors:
The California Theatre Association hosts an annual state conference for theatre educators in October. Although we are unable to host exhibitors this year because of venue limitations, we would like to offer you the chance to reach our members in several ways.
1: A free email blast of all exhibitors to our CETA members across the state! Every single CETA member will receive information on the resources you can provide, not just those who attend the conference!  In appreciation for our annual exhibitors, this is at no cost to you since we cannot host exhibitors at this year's conference.
To participate you provide one logo/image, a link to your website and a short write up (100 words max) about your resource materials. Please send the copy for your promotion to Carol Hovey. The email blast will be sent out immediately following our conference.
2: Participate in our PROMOTIONAL MATERIALS Exhibitor Packet that will be given to each theatre teacher at the conference. Pay a $50 fee and you can ship up to 150 flyers, brochures or samples of your product to be distributed at our conference. Mail your materials to: CETA 8033 Sunset Blvd. #440, Los Angeles, CA 90046 Attn: Exhibitor Packets Coordinator in time to arrive by October 7, 2017. You may purchase this option on this page.

3. Sponsor a coffee, wine or dessert reception!  We will promote you from the podium, plus you will be able to offer flyers or samples to be distributed to the entire conference. We'll also invite you to introduce yourself at our business meeting!  Email Carol Hovey for opportunities.
4. Best Idea:  If you want exposure beyond the conference opportunities, then consider becoming a business member and promote all year!  Have your company's products or services available to those who need them the most: theatre educators who are striving to find the resources they need year-round to become better educators, to teach theatre skills to our youth, and to produce shows in an unbelievable variety of circumstances.  Let them know you are out there, ready to help them.  This allows you to offer opportunities to our membership all year round.

Visit our conference website for all of the details:
Where

Television Academy
5220 Lankershim Blvd
Los Angeles, CA 91601