CET is in homes and classrooms across the region. Come on down to our home as we celebrate you and salute Dr. O'dell Owens!
About this event

Join us as we celebrate the many unique and original aspects and qualities of CET and PBS with an outdoor experience that utilizes our building as the canvas. Our outdoor gathering will amplify the idea of CET is ME by animating the building exterior's Singing Mural with light, color and projection—perfectly engineered by Brave Berlin—connecting to the community, the neighborhood and CET like never before.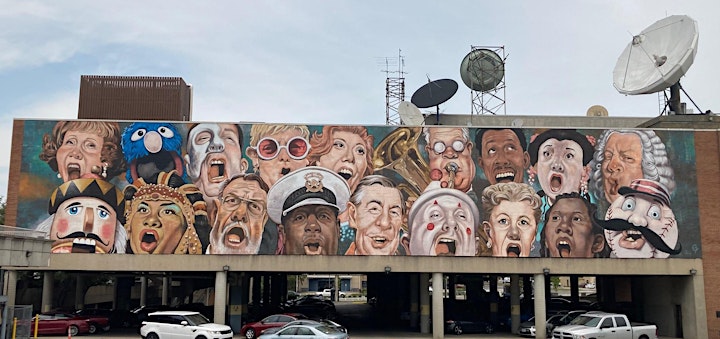 THURSDAY, SEPTEMBER 23 - 7PM - 9:30PM
Honoring Dr. O'dell Owens
On Thursday, we'll honor Dr. Owens with a special awards presentation and VIP experience. Tickets to this event, which will start at 7pm, are $100 each and include heavy hors d'oeuvre, drinks, entertainment by the Cincinnati Boychoir and a program that includes the illumination of the Singing Mural.
7PM - Doors Open
7:45PM - Cincinnati Boychoir Performance
8:15PM - Presentation of Dr. Owens
8:45PM - The Sing Mural's world debut - courtesy of Brave Berlin, the creative team who brought LumenoCity and BLINK to Cincinnati
Event takes place rain or shine!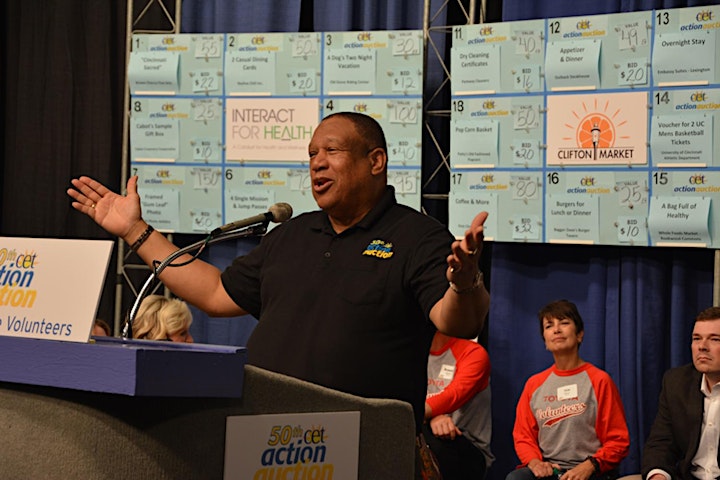 The 2021 CET is ME honoree is Dr. O'dell Owens. As a native Cincinnatian, Dr. Owens holds both an MD and a Master's of Public Health from Yale University Medical School. After returning home in 1982, Dr. Owens established an in-vitro fertilization program at UC's Medical Center. In recent years, he has served as the Hamilton County Coroner, Cincinnati State Technical and Community College President, and Medical Director for the Cincinnati Health Department. Dr. Owens recently retired from Interact for Health, where he served as President and CEO. He has dedicated his life to ensuring every child matters.
FRIDAY, SEPTEMBER 24 - 7PM - 11PM &
SATURDAY, SEPTEMBER 25 - 7PM - 11PM
On Friday and Saturday, CET is ME will morph into The Neighborhood Block Party. Tickets are $20 per person each night. Doors will open at 7PM, entertainment will begin at 8PM, The Singing Mural light show by Brave Berlin will start at 8:30PM and the gates will close at 11PM. There will be food trucks, beer and wine, vendors, PBS characters, photo ops and much more.
On Friday, the musical entertainment will be Soul Pocket Band with their signature mix of soul, Motown, R&B, rock and funk.
On Saturday, CET is partnering with Elementz to provide musical entertainment throughout the evening.
Event takes place rain or shine!
The Singing Mural
This mural is a fantastic ode to the Queen City's rich arts and cultural legacy. Designed by nationally renowned artist and Cincinnati resident, C.F. Payne, this cast of characters represents the community coming together in celebration of the arts.
Top row, left to right: Cincinnati Arts Patron, Patricia Corbett; Sesame Street's Grover; Phantom from Phantom of the Opera; Rock Artist, Elton John; Opera Singer, Beverly Sills; a euphonium player representing the Cincinnati Symphony Orchestra; Jazz Singer, Cab Calloway; the lead role from the opera, Madame Butterfly and Legendary Composer, Johann Sebastian Bach
Bottom row, left to right: Tchaikovsky's Nutcracker to represent the Cincinnati Ballet; Opera Singer, Leontyne Price as lead role in Aida; beloved Cincinnati Pops Conductor, Maestro Erich Kunzel; Cincinnati Police Officer, Al Staples; PBS Icon, Mr. Rogers; the lead role from the opera Pagliacci; Cincinnati Broadcasting Legend, Ruth Lyons; a local youth and the Cincinnati Reds' own Mr. Redlegs
CET is Greater Cincinnati's leading provider of education and enrichment in both living rooms and classrooms, reaching more than 2 million residents; 470,000 students and 37,000 teachers. Through PBS and local programming, CETconnect.org, innovative multimedia curriculum projects, parent workshops and professional development for teachers, CET positively impacts our community with rich and diverse resources. CET, the first licensed educational television station in the nation, provides multichannel broadcast and cable services, including CET Arts, the first local 24-hour arts and cultural programming channel in the country. For more information about CET, CET Arts or CET Create, visit www.CETconnect.org.