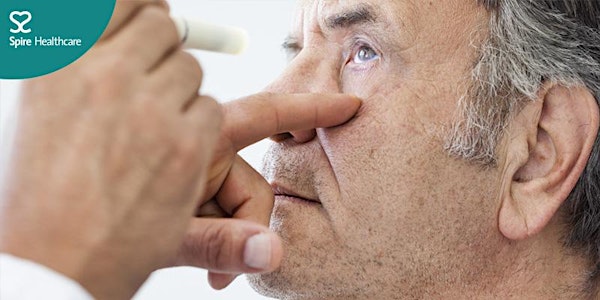 CET accredited online education for Cataract surgery.
Join Ophthalmology Consultant Mr Ellabban for an evening Optometry talk; Optimising outcomes in cataract surgery: before and after-care.
About this event
This is a FREE online health educational seminar for Optometrists, General Practitioners, Practice Nurses and other Allied Health Professionals.
Spire Hull and East Riding Hospital are pleased to invite you along to our FREE Zoom educational session:
Optimising outcomes in cataract surgery: before and after-care hosted by Mr Ellabban.
Mr Ellabban is a highly experienced consultant eye surgeon specialising in cataract and retinal surgery. His surgical expertise encompasses simple and complex cataract surgery, retinal surgery and offers state-of-the-art suture-less retinal surgery for a range of retinal disorders including macular hole, epiretinal membrane, floaters, vitreous haemorrhage, and retinal detachment. Mr Ellabban also provides intravitreal injection treatments for retinal disorders including age-related macular degeneration, diabetic macular oedema, and retinal vein occlusion.
The evening educational session will run for an hour and will include opportunities to ask questions throughout via Zoom chat or directly at the end of the session.
The educational session is CET accredited and will be worth 3 CET points, a certificate following the session will be provided.
This session is tailored for a UK GP and HCP audience.
This event is hosted by Zoom, a video conferencing service for hosting live virtual meetings. Zoom can be used from a computer, mobile or tablet. You don't need an account to attend a virtual meeting but if you are using a mobile or tablet you will need to download the app.
Please take a moment to read the Spire Healthcare Privacy Notice.