Ceschi Ramos ~ Dark Time Sunshine ~ Mic King ~ Miggs
Event Information
Performers
Ceschi
Dark Time Sunshine, Icon The Mic King, Miggs
Location
Kung Fu Necktie
1250 N. Front St.
Philadelphia, PA 19122
Dave Kiss Presents: Ceschi, Dark Time Sunshine, Mic King and Miggs at Kung Fu Necktie
About this event
Ceschi
Ceschi's music lives in some liminal space between left field hip hop, folk punk and indie rock, and has earned him a cult following within the indie rap and DIY punk communities. Sans Soleil is the immediate follow-up to Ceschi's 2019 fan-favorite album Sad, Fat Luck, which has received praise and nods from Anthony Fantano of The Needle Drop, Hip Hop DX, Pop Matters, Northern Transmissions, VEVO, Talkhouse, Myke C Town of Dead End Hip Hop and more. As Hip Hop DX puts Ceschi's sound, "his emotions pour through every syllable." Sans Soleil is a politically savvy record with an endless palette of samples and top-tier collaborators including Yoni of WHY?, P.O.S., Open Mike Eagle, Onry Ozzborn, Squalloscope, and Ceschi's longtime collaborator and producer Factor Chandelier. Available on vinyl, limited edition picture disk vinyl, CD, and cassette, this sequel album is bound to solidify Ceschi's standing as a force to be reckoned with in independent music.

Dark Time Sunshine
Nine years after the release of their critically acclaimed ANX, Dark Time Sunshine is back with their third full-length, Lore. Comprising Seattle emcee Onry Ozzborn (Grayskul, Oldominion) and Chicago producer Zavala, DTS have been on the cutting edge of indie hip hop since 2009, behind genre-bending production and a heady lyrical approach all their own. Lore builds on the psych-rap foundation of their previous efforts while shifting into new terrain that incorporates the aesthetics each artist has explored in recent years, and the end product is an album brimming with hope.
Since ANX, we've seen Onry drop several solo projects (Tantrum, Nervous Hand, etc.) as well as a Grayskul album alongside longtime comrade JFK. In 2017, Zavala dropped Fantasmas, an electronic departure that led to NPR calling him "a messenger of sonic relief." The two spoke often of making another Dark Time Sunshine record, but the pieces didn't fall into place until 2020, when a particular batch of beats Zavala sent Onry's way resonated with a new, hard-won headspace that the emcee found himself in. Onry wrote all of Lore between May and August 2020.
Having already endured a difficult few years battling personal demons and health struggles within the family, Onry was probably more prepared than most for the chaos of 2020. His resilience shines through on Lore. "What a wonderful display of determination to make it out of hell," he raps on "Hell Nah" over a lush, spacey Zavala backdrop. You can practically hear the weight lifting from his shoulders on many tracks, and especially on "Ayemen", the album's emotional core. The song is pure triumph over adversity, with an infectious hook buoyed by a crystalline Zavala collage. "Broken before / But never again" becomes a mantra.
Continuing the trilogy of Ceschi collabs that begins each of Dark Time Sunshine's full-lengths, the rapper/singer makes a frantic cameo on "Lore", setting the stage for an 11-track odyssey that also features guest shots from R.A.P. Ferreira, Homeboy Sandman, and Hail Mary Mallon.
Ferreira and Sandman appear on "Rite Kids", a sequel of sorts to "The Wrong Kids" from DTS's debut EP Believeyoume. The trio ruminates on nature vs. nurture and stresses the importance of both strong parental guidance and allowing kids the space to thrive on their own intuition.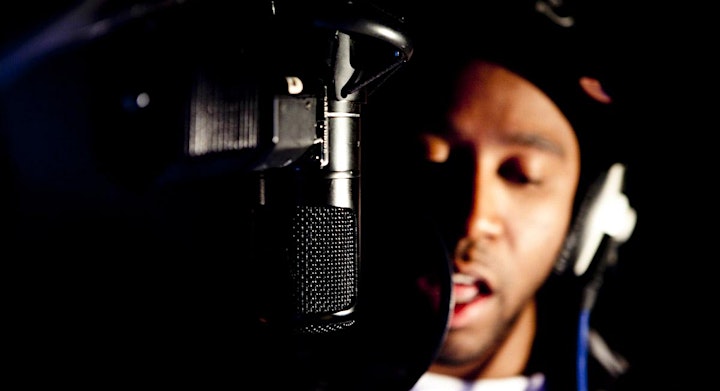 Mic King
A chilling, complex, and yet still uplifting MC, iCON the Mic King has spent most of his rapping career unsigned, picking up fans from his highly touted live shows of which he completes nearly a hundred per year. Born Michael King in northern Philadelphia, iCON the Mic King was first inspired to rap at age 14 as a freshman in high school. By the time he was a computer science major at Howard University, iCON was a high-grade, formidable battle-rapper with many championships under his belt. College began to appeal less and less to him, and after being turned off by the nine-to-five way of living from an internship, he finally quit school in 2002 to devote all his energy to hip-hop. Before 2002, iCON already had made several appearances on underground rap compilations, but that year released his first 12", "Ahead of My Time," which featured rappers Tonedeff and his cousin, PackFM. He officially left the battle-rap circuit in 2003 and put resources towards building his short-lived imprint Indieground. His first full-fledged work of all new material was actually the Intricate Spectrum EP, which came in 2004. However, critics began to take more notice of the hard-working MC in 2007 with the release of Mike & the Fatman LP, a conceptual and collaborative effort with Demigodz producer Chum the Skrilla Guerilla.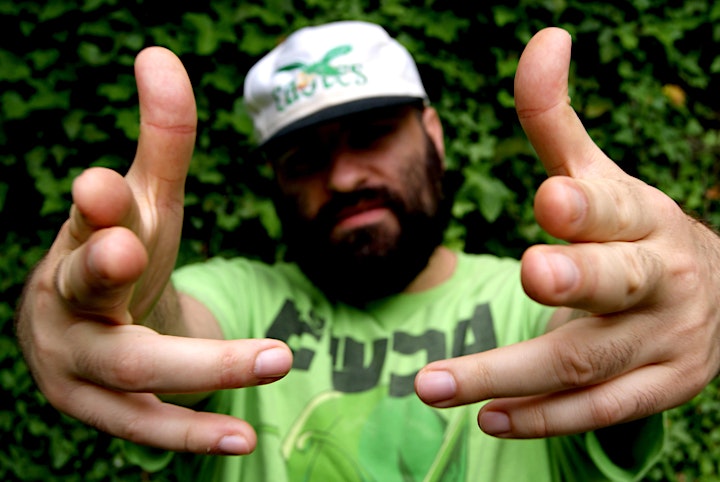 Miggs
Miggs is a Philly-based MC and multimedia visual artist originally from New York. His music includes influences from golden era east coast boom bap and transcendental swamp spirituals... but that's just a grandiloquent way of saying he's ill.
Performers
Ceschi
Dark Time Sunshine, Icon The Mic King, Miggs
Date and time
Location
Kung Fu Necktie
1250 N. Front St.
Philadelphia, PA 19122
Refund policy