Event Information
Location
Gold Spike
217 Las Vegas Boulevard North
Las Vegas, NV 89101
Description
TechCo is honored to partner with CES to present Startup Night Downtown Vegas!
Part of Eureka Park? Attending CES? Join us at the Gold Spike on Monday night to mix and mingle with all of the best CES tech startups from around the world.
What to Expect:
15 of the best Eureka Park startups will be on display
A fast, startup pitch competition
Investors, industry experts and other techies here to connect with the best and brightest
Food & cocktails
CES 2018 will feature hot trends such as Voice Assistants, AI, AR/VR, IoT, Health and Biotech, Wearables, Safety Tech, Robots, Smart Mobility and so much more. So come see what the hottest, early-stage tech startups from around the world are building!
The event is free, but space is limited, so it is a first come, first serve basis.
Want to experience that special VIP feeling where you jump the line? Then, make sure you take the pledge when you RSVP. You'll be able to scoot into the Gold Spike via the Pledge 1% Express Line.
---------------
Complimentary Shuttle Information:
This event will take place off-strip at the downtown Vegas venue the Gold Spike.
Complimentary one-way shuttles will be available leaving from The Venetian at 5:30 PM and 6:00 PM. The shuttles will have special signage that says: Startup Night Downtown Vegas and will be located at the Sands/Venetian Underground Tour Bus Lobby, located off of Level 1 at the base of the escalators across from the Marco Polo meeting rooms.
---------------
STARTUPS! The 2018 Startup of the Year Application is now ppen! Apply today.
---------------
Thank you to our Sponsors & Partners - Pledge 1%, Startup Arlington & Lighter Capital!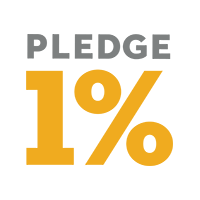 Take the Pledge - Pledge 1%
When you RSVP, don't forget to take the pledge - Pledge 1% is a global movement, encouraging companies of all sizes to give back. Just donate 1% of your time, product, equity, and/or profit to any cause of your choice. Join the thousands of companies around the world who have already taken the pledge, and gain access to exclusive resources and a community of like-minded leaders. Oh, did we tell you that by taking the pledge, you'll be able to use the Express Line at CES Startup Night Downtown Vegas?!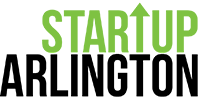 Be sure to stop by the Startup Lounge in Eureka Park (#50463).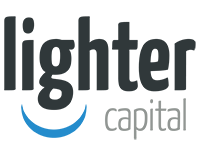 Lighter Capital is a fintech company that has created a new fundraising path for early-stage tech companies. They understand that an entrepreneur's two greatest constraints are time and money, and they have developed a funding instrument, revenue-based financing, that solves for both. They provide founders up to $2 million of non-dilutive growth capital in a fraction of the time it takes to raise from traditional sources. They have funded more than 230 technology companies since 2012.
Date and Time
Location
Gold Spike
217 Las Vegas Boulevard North
Las Vegas, NV 89101