Description
Certified Scrum Master Training (CSM®) Training
KnowledgeHut is a Global Registered Education Provider (REP) of Scrum Alliance and our two-day Certified ScrumMaster training is delivered by Scrum Alliance Certified Trainers (CSTs) who will provide you with a deeper understanding of the three overarching areas of change under Scrum: Iterative Development, Self-Management, and Visibility required for greater project success as a ScrumMaster. You will also gain comprehensive understanding of the Scrum Methodology alongside reviewing the conduct expected of a ScrumMaster, which is critical to carrying out your role in the most efficient manner.
Benefits:
From the course:
Understanding of Scrum framework, including team roles, activities, and artifacts to get a project off on the right foot
Practical, project-proven practices
Understanding of how to scale Scrum from small-sized to large, multi-continent projects
Tips and tricks from our experienced CSTs' years of using Scrum in a wide variety of environments
Access to local user groups, online social networks, and additional resources that are only available to Scrum Alliance members
Profile page on the Scrum Alliance website and access to a specially designed logo to highlight your credentials
From the workshop:
14 PDUs – 16 PDUs , and correspondingly 14 SEUs – 16 SEUs (Varies according to the CST)
Course Fee includes Scrum Alliance Certification Examination Fee
Scrum Alliance approved course material
Course delivered by experienced Certified Scrum Trainers CSTs
Practical experience working with Scrum tools and activities
2-year membership with Scrum Alliance
Trainer Details: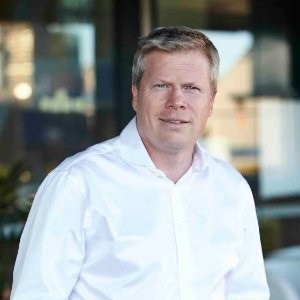 Stuart Mitchell is a Certified Scrum Trainer Trainer® (CST) who has worked in Project Management for two decades. He has a deep and personal understanding of the challenges of adapting to the Scrum Framework. He was an early adopter of Agile in 2008, switching from a career using Waterfall methodology.
He is an award winning Agile project manager, a Certified Agile Training Coach and a Certified Agile Leader.
Stories about Stuart's personal experiences from the front lines of work are core to his teaching. He has been providing a range of training for over 10 years. He has worked for some of the biggest organisations in the world and has taught Agile and Scrum across five continents.