Advance your Scrum Master career. 100% Certification Pass Rate Payment plans No Interest No Credit Check Great virtual learning experience
About this event
Learn Scrum By Doing Scrum
The Certified ScrumMaster® (CSM) course is an interactive and engaging virtual class using Scrum with liberating structures and innovation games to learn the scrum framework. Learn in-depth key principles of Agile, explore real-world techniques as you learn the Scrum framework and start changing the way you work.
Concepts & Beyond Inc. has pioneered the art of virtual training and drove innovation in designing interactivity and engagement, so that learners discover learning with their co-participants as well as learn from the trainer.
We have taught hundreds of individuals and teams in startups and fortune 100 companies like JP Morgan Chase, Goldman Sachs, Amazon, Walmart and many more. We share our challenges and experience in implementng DevOps, Engineering Practices, Product Management and Cloud Adoption using Scrum, which provides actionable guidance on how to implement Scrum in your workplace. You also receive three one-on-one personal coaching sessions after the class to help you with specific challenges you face in implementing Scrum.
Format: Virtual training, live instructor, exercise and activities, no slides
Course length: 3 half days (9:30 am - 2:00 pm EST)
Certification: This class includes the Certified Scrum Master exam administered by the Scrum Alliance for the certification. Upon completion of the class and of the assignments, the students are eligible to take the exam.
Discounts: If you are unemployed, student or paying from pocket, you have additional discounts over and above the early bird price. Please see the register now section below.
What you receive:
Detailed workbook full of custom exercises, solutions, and summaries that are essential for the Certified ScrumMaster exam preparation.
Unlimited access to our CSM practice exam
Scrum Alliance Certified ScrumMaster CSM® Exam fee is included in your payment
Two-year membership in the Scrum Alliance, the largest, most established and influential professional membership and certification organization in the Agile community.14 PMI PDUs for PMPs. 14 of the 21 contact hours needed for a PMI-ACP credential.
16 SEUs within the Scrum Alliance (Category B)
Documented case studies for successful scrum implementations
A list of great books that will enable you to take your knowledge beyond the classroom.
3 one-on-one coaching sessions after the workshop
Class format:
Our classes are designed to be a virtual learning experience. We do not use any slides, instead draws participants into interactions using Liberating Structures, Innovation Games and Training from the BACK of the Room. The instructor uses minimal lecture which include practical solutions to real-world challenges drawn from decades of experience as Scrum Master, Agile coach, and leader in Agile environments
After the workshop, you will be equipped with the skills, information, and practice to not only share the know how of Scrum with associates/team members but will be ready to implement it with the collaboration of teams and organization. The training will empower you to bring change not only to work but to your organization as well.
Here is what students say about the online experience:
"Very brain friendly session, great platform to collaborate with world wide participants" - B. S Karthik, Software Project Manager, Robert Bosch
"Great course easy to understand basic and has much interactive based approach" - Principal Consultant, Infosys
"Very interactive and its exceeding my expectations of learning about Scrum" - Dharinidevi , Infosys
"Great training. I would definitely recommend it to others" - Claudio Souza Mattos, Project Manager, Siemens
"Anil is an outstanding trainer with an exceptional degree of subject matter expertise in his field. Focused, concise and with the aim to teach us the benefits of Scrum." - Volker Matz, Managing Director, Matz Management Consulting Ltd


Meet your instructor:
Anil Jaising
Anil is a passionate Certified Scrum Trainer CST® whose focus is to design and deliver an immersive experience in both in-person and virtual training. Anil is a certified Training from the BACK of the Room trainer and is part of the design team that developed the virtual edition of TBR. His training focuses on leaners being able to discover and learn by doing instead of boring lectures or use of slides.
Anil collaborates with several clients on creating experiential training for several topics under the Agile umbrella as well as on technical topics like DevOps and Cloud Adoption. His focus has been on developing and inspiring teams, peers and leadership alike, truly believing that everyone has a spark in them that can be energized and developed into a passion.
https://www.scrumalliance.org/community/profile/ajaising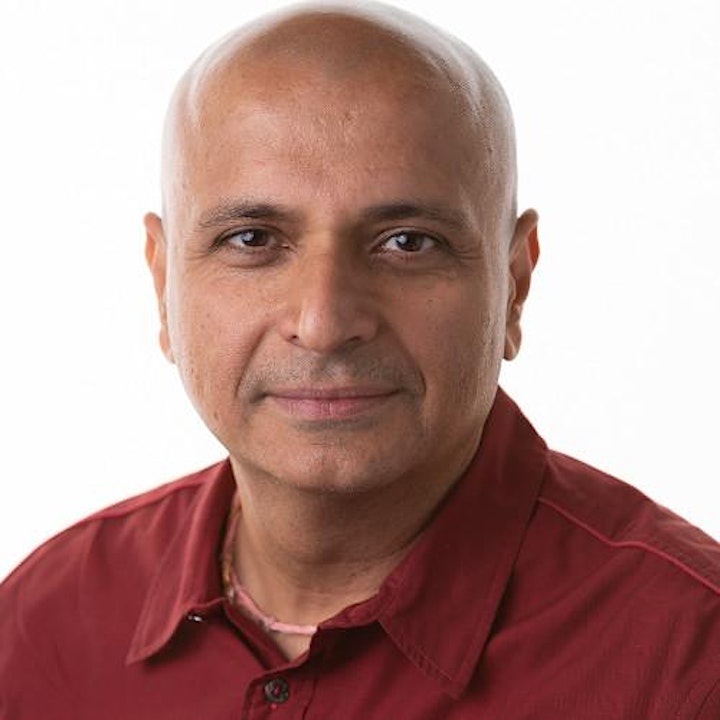 The Fine Print
FAQ
How soon can I get my CSM® certification? Upon finishing your participation in the full workshop, a link will be emailed to you from the Scrum Alliance to access their online certification exam. The exam needs to be taken within 90 days from the date of the completion of the class.
Priming before for the class? You need a working computer, a fast internet, Zoom app, headphones, A4 size multicolor sheets(if possible), stickies, and writing equipment.
Do I need to be in the class all the time? It is mandatory to attend the full session without concession. The only time you can be away from your desk is during regular breaks. (Don't worry you will be very engaged all during the virtual learning experience and we break every hour)
Cancellation Policy
During these unprecedented times, we understand situations vary hence please let us know about the change in plans no later than 7 days before the class.
Organizer of Certified ScrumMaster with Liberating Structures and Innovation Games