Description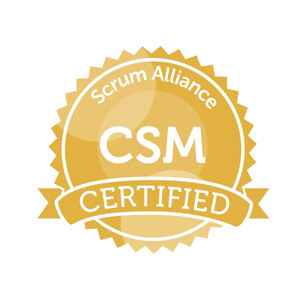 Certified Scrum Master Training

Location:
Toronto, ON, Canada
By earning a Certified ScrumMaster®

certification you:
Expand your career opportunities by staying relevant and marketable across all industry sectors adopting Agile practices.

Demonstrate

to employers and peers your attainment of core Scrum knowledge.

Learn

the foundation of Scrum and the scope of the Certified ScrumMaster's role from the best minds in Scrum.

Engage

with a community of recognized Scrum experts who are committed to continuous improvement.


100% satisfaction guaranteed
In the last three months, 100% of course attendees have said Mishkin Berteig's CSM and CSPO courses are better than other similar courses they have taken. Over one-third of those participants said the course was the best course they had ever attended.
Introduction:

This Learning Event is ideal for those who want to create:
high-performance teams that out-perform the competition
exceptional quality products that delight customers
a culture of continuous growth and capacity-building for individuals and teams
dramatically reduced time-to-market
ultra-efficient work processes


Learning Objective(s):

By successfully completing this Learning Event you will be able to:
Remove obstacles that prevent teams from becoming high-performance.
Enable a team to follow the Scrum process to deliver great products and continuously improve their quality.
Describe Scrum to others including roles, meetings, artifacts and principles.
Fulfill the requirements of the Certified ScrumMaster program including preparation for the CSM Exam.


Agenda Overview:
Day One In-depth simulation to practice Scrum Scrum requirements and estimation Scrum execution
Day Two Learn the principles, practice and process of Scrum Understand the role of the ScrumMaster Changing organizations with Scrum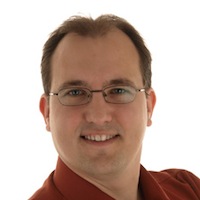 Mishkin is connected to thousands of Agile Experts around the world due to his travels and long participation in the Agile community. If he doesn't know the answer to a question, he knows someone who does! Of course, Mishkin brings a wealth of experience to the class and can help you understand even the most difficult aspects of Scrum, apply it to real-life, and can share both great success and failure stories! Sometimes there isn't enough time in class to get to everyone's questions - feel free to ask anything you want after the class by email or by phone. If Mishkin doesn't have a good answer for your question, he can almost certainly connect you with someone who does have the answer!
Effective immediately (Sep. 1, 2013) all participants in our CSM and CSPO Learning Events will receive two free books! The first, is "Agile Advice" by Mishkin Berteig in pdf format. This book is a collection of the best articles from the AgileAdvice blog with additional commentary, updates, and three exclusive articles written just for the books. The second free book is your choice of one from the following list of recommended reading:
Good to Great by Jim Collins

Built to Last by Jim Collins

Agile Software Development with Scrum by Ken Schwaber and Mike Beedle

Agile Retrospectives by Esther Derby and Diana Larsen

The Corporate Culture Survival Guide by Edgar H Schein

Lean Software Development by Mary Poppendieck and Tom Poppendieck

Agile Project Management with Scrum by Ken Schwaber

The Systems Bible by John Gall

The Mythical Man Month by Frederick P Brooks

The Goal by Eliyahu M Goldratt and Jeff Cox

The Wisdom of Teams by Jon R Katzenbach and Douglas K Smith

Fearless Change by Mary Lynn Manns and Linda Rising

The Enterprise and Scrum by Ken Schwaber

Refactoring by Martin Fowler, et al

Test Driven Development by Example by Kent Beck

Working Effectively with Legacy Code by Michael Feathers

Beyond the Culture of Contest by Michael Karlberg
At the end of a CSM or CSPO class, you will be asked for your choice of book and it will be shipped to the address of your choice.
"This course provided a fast and intense introduction to leading/facilitating Scrum teams.... the techniques will be very useful." - Managing Director
Schedule: 2 full days 8:30am to 5:00pm with 4 breaks of 10 minutes and a 60 minute lunch break per day.
If you are a member of the Project Management Institute, this course counts for 16 PDU's and as part of the requirements towards the PMI-ACP designation.
Agenda:
Day One: Getting Started with Scrum
Welcome
Project Vision and Process
Sprint One
Debrief
Customer Feedback
Product Backlog Items and User Stories
Estimating Value
Estimating Effort
Ordering and Defects
Sprint Two
Debrief
Velocity and Planning
Customer Feedback
Product Backlog Refinement
Burndown Charts
Sprint Three
Debrief
Day Two: Theory and Advanced Topics
Warm-up
Agile Foundations and Theory

Lecture: History of Agile
Exercise: The Agile Manifesto
Lecture: Values, Principles, Tools...

Scrum Process In-Depth

Lecture: the Scrum Process (Meetings, Artifacts)
Exercise: Explaining Scrum
Lecture: Scrum Teams
Discussion: Scrum Roles
Lecture: The Definition of "Done"
Lecture: Scrum IS/IS NOT
Exercise: Scrum at Your Organization

The ScrumMaster Role

Exercise: The ScrumMaster Job Description
Discussion: ScrumMaster Self-Evaluation
Lecture: Removing Obstacles
Exercise: Your Obstacles

Open Q&A (time permitting)
Wrap-up / Graduation