Certified ScrumMaster Training (CSM) + FREE 1 DAY AXOSOFT BONUS DAY Phoenix, Arizona (Scottsdale) October 5-7, 2011

Wednesday, October 5, 2011 at 8:30 AM

-

Friday, October 7, 2011 at 5:00 PM (MDT)
Event Details
This is a 3-day training event.
Days 1 & 2: Scrum Master Certification class taught by premier Certified Scrum Trainer, Michael Vizdos.
Day 3: "Implementing Scrum with OnTime," taught by Axosoft trainer, Sean McHugh.
Bonus: Free 10-user OnTime Now Express license (1 year of free service).
This event includes Continental Breakfast, lunch, snacks and beverages for all 3 days. It also includes a FREE cocktail reception, hosted by Axosoft, after Day 1.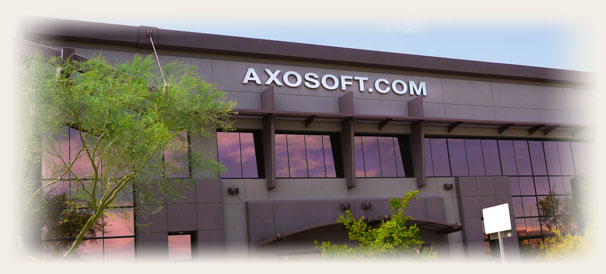 This is an immersive and interactive experiential workshop. You'll walk away with an action plan from the experience that has been personalized by you -- ALSO -- this is not death by slides. It will be different than any training you have attended. Really!
Over two days, you will experience what it is like to work on a Scrum Team from the perspective of a ScrumMaster.
Here is what you can experience....

Day 1: Scrum Master Certification
You'll start the day meeting the other attendees in an informal environment at around 8:30 local time and spend some time networking and eating a provided breakfast.
We'll get started at 9:00 sharp.
We'll take breaks often, and I expect participation over the two days. So we ask that you do not bring computers and keep your cell phones on stun (silent). If you want to sleep, please go to another training workshop! Also, it's pretty infomal on the dress code (ask if you have any quesions about that -- I usually show up in jeans and a T-Shirt).
We'll spend most of the morning talking about basic Agile Principles and some of the fundamentals of Scrum. This workshop is geared toward software development teams, but we will not dig into any technical stuff during this event.
Scrum is all about people, and you'll experience what it is like to actually work on a Scrum Team and how to effectively create a high performing team. Since the workshop is generally filled with people at all experience levels, the interactions between all of us will be enhanced by many different simulations, exercises and group discussions about real world situations.
We'll break for lunch (provided -- let us know if you have any dietary restrictions) and then after that we'll start getting into more interesting topics. No post-lunch carb comas here.
The afternoon is spent exploring what it is like to work on a Scrum Team by actually using Scrum to work with your fellow attendees on a guided project.
We'll then complete a retrospective about what went on and then start discussions about the three roles in Scrum -- the ScrumMaster, Product Owner, and Team Member. These are all from the perspective of a ScrumMaster.
The day will finish with a Retrospective -- and some awesome techniques. And. It will end on time (plus or minus two minutes) because we use time boxing effectively to show this powerful aspect of Scrum.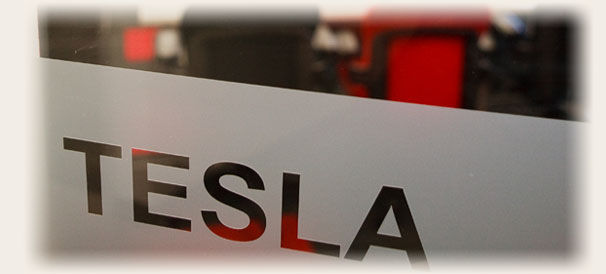 Day 2: Scrum Master Certification
You'll see some noticable changes this morning.
We'll start out discussing any quesitons that have come up (overnight, while you were in the shower, or commuting to the training workshop). Then, we'll examine the important definition of DONE within a Sprint along with figuring out who is your real customer. Results here are usually very enlightening -- and important to move on with the rest of the day!
You'll then learn two very important techniques -- creating user stories and then figuring out how to do estimations as a team. Your customers may really want to know only two things -- when are you going to get done and how much will it cost? By early afternoon, you'll understand how to do this at the Sprint and Release Planning levels.
You still reading this? Cool. Thank you (I hope it is describing it in enough detail for you [smile]).
We'll break for lunch. And, as with lunch day one and then during all the breaks, most people break out into small groups to discuss what can happen with all the things you have learned so far.
After lunch, we'll finish up the Sprint and Release planning, and then head into a simulation that throws real life situations using Scrum in the Real World. It is pretty intense. And Fun. And wow -- so many learnings come out of this!
When the simulation is completed, you'll have the chance to play the role of a ScrumMaster and -- guided by me -- see what it is like to walk through some effective retrospective techniques learned at the end of the first day (and, as you'll see, acutally used during the entire two days).
Coming out of the simulation, you should have some real steps that you can put into place the next working day with the techniques you have learned.
After the Scrum Training Workshop
You'll get all the information you need to get registered with the Scrum Alliance (the non-profit organization that issues the certification) and then take an online assessment. Don't worry about scoring 100% -- currently it is not a pass or fail thing. Based on the aggregate numbers from all my international attendees, this should not be something hard to finish.
Once you take the assessment with the Scrum Alliance online, you'll have a two year membership with the Scrum Alliance and you'll be a Certified ScrumMaster. The initial membership fee is ($50.00) is included in the cost of your workshop attendance, and we'll take care of processing all that with the Scrum Alliance for you.
If you need PDU's for the PMI or other continuing education credits, we'll work with you to make sure you get them applied appropriately (usually good for 15 PDUs).
Over time, you'll also have the opportunity to keep in touch with me. And if you don't want to hear from me again, it's OK too. I'll give you advice along the way and you'll have real life access to me even after the training is completed.
I want you to succeed.
I am here to help.
If you have any questions about this, please contact me.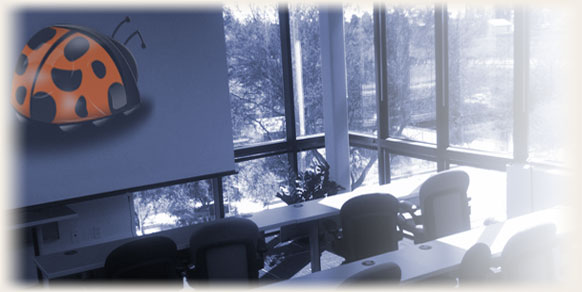 Day 3: Implementing Scrum with OnTime with Sean McHugh
On the final day of your traing you'll learn how to Implement Scrum into your OnTime project management software. Sean McHugh will walk you step-by-step though everything you need to combine the proven methodology of Scrum with the powerful OnTime toolset. You'll cover:
Introduction to work Items
Hierarchal Structures in OnTime
Building Complex Products
Planning Sprints and Releases for Multiple Teams
Workflow and Team Experience in OnTime
Use Cases Implemented in OnTime
Have questions about Certified ScrumMaster Training (CSM) + FREE 1 DAY AXOSOFT BONUS DAY Phoenix, Arizona (Scottsdale) October 5-7, 2011?
Contact Vizdos Enterprises, LLC
When & Where

Axosoft HeadQuarters
13835 N Northsight Blvd
Scottsdale, AZ 85260


Wednesday, October 5, 2011 at 8:30 AM

-

Friday, October 7, 2011 at 5:00 PM (MDT)
Add to my calendar
Organizer
Vizdos Enterprises, LLC
Michael Vizdos
Michael Vizdos is one of the premier Certified Scrum Trainers in the world today.
If you are interested in hosting a private or public workshop, please contact him and we'll see if we can make it happen together anywhere in the world!
Learn more at:
MichaelVizdos.com | ImplementingScrum.com 
Certified ScrumMaster Training (CSM) + FREE 1 DAY AXOSOFT BONUS DAY Phoenix, Arizona (Scottsdale) October 5-7, 2011