Description
Certified ScrumMaster Class! – in Tampa, FL
---------------------------------------------------------------
Formula Ink Innovative Learning
Bringing Culture to Corporate Training
----------------------------------------------------------------
Scrum is an Agile framework for completing complex projects. Scrum originally was formalized for software development projects, but it works well for any complex, innovative scope of work. This class goes beyond just theory, as we use a project simulation to apply using Scrum right in the class. This class is also open to public attendees.
In the CSM course, you will learn:
Scrum basics and core values

How the Scrum framework compares to other methods, such as waterfall

How to identify when to use Scrum

A Scrum team's three roles and responsibilities

Scrum meetings, including Sprint Planning, Daily Scrum, Sprint Review, Sprint Retrospective, and Product Backlog Refinement

Scrum artifacts, including the Product Backlog, Sprint Backlog, and Product Increment

Beyond theory into real world application
Upon completing this course:
Certified ScrumMaster (CSM) Certification

Two year membership in the Scrum Alliance

14 PDUs from PMI (Project Management Institute)

PMI-ACP:

This course counts as 14 of the 21 contact hours needed to be eligible for the

PMI-ACP certification

.
Who should attend:
This course is appropriate for people in the ScrumMaster role as well as project team members, stakeholders, managers, Product Owners, and anyone who wants to understand what Agile and Scrum are all about. Through an experiential, hands-on learning approach, this course provides foundational education in Agile and Scrum, including its values, principles, and practices. This interactive learning approach will include a variety of exercises, activities, and discussions for attendees to learn how to apply Scrum in both software and non-software development scenarios.
Your Instructor:
Maria Matarelli, Certified Scrum Trainer (CST)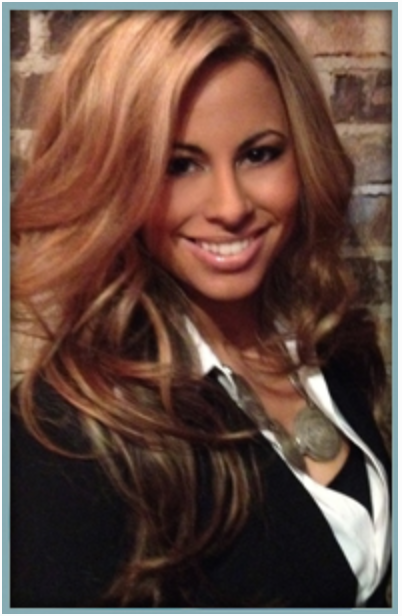 Biography & Company Background
Maria Matarelli is a Certified Scrum Trainer (CST), Agile Coach, and International best-selling author who travels the world on one-way tickets consulting and training companies on reaching true agility. Maria and her team travel to consult organizations and speak at industry conferences with locations including Chicago, New York, Vancouver, Morocco, London, Istanbul, Shanghai, Singapore, Portugal, and more. While looking for ways to continue to expand Agile outside IT, Maria and her team have been applying Agile to the Marketing realm with incredible results, which led to Maria co-founding the Agile Marketing Academy. Maria is one of the first Certified Agile Marketing Trainers (CAMT), is co-founder of the Personal Agility Institute, and is Founder and President of Formula Ink, an international consulting company. Maria is passionate about working with people and organizations to inspire agility.
Formula Ink is a company dedicated to inspiring individuals and organizations to leverage their strengths and reach unparalleled results! With more than ten years of experience consulting organizations on business strategy, planning, process improvements, and organizational change, our consultants have the industry knowledge and experience to help take your organization to the next level. Through organization consulting, training classes, and workshops, Formula Ink helps organizations enhance effectiveness, reduce conflict, and increase communications to achieve better results.
www.formulaink.com