Description
CERTIFIED SCRUMMASTER® Growing Agile Leaders, Leading Agile Growth - is an official ScrumAlliance two-day intensive certification class specially designed for ScrumMasters, Team Leads and Project Managers working with Agile teams.
The class prepares you for fulfilling a role of a ScrumMaster for one or several teams in a company of any size, type and agile maturity.
Scrum at Scale is the default viewpoint of this course - as nowadays over a half of our class participants are facing challenges of re-designing large organizatins and scaling agility. We will look into the details of the Large Scale Scrum framework and discuss the ways of designing processes and structures that suite multi-team environment.
By attending the training you'll be exposed to the latest training tools, including the one of the most popular educational simulations with lego4scrum invented by the trainer and translated to more than 15 languages.
---
SCRUMMASTER'S SKILLS TAUGHT
The class is designed to help ScrumMasters and Agile Team Coaches maximize their fit and influence throughout the Agile organization to maximize business value delivery, organization agility and team satisfaction.
Hence, it covers all dimensions of "what it takes to be a brilliant ScrumMaster": from individual to team coaching, to mastering change, facilitation and servant leadership.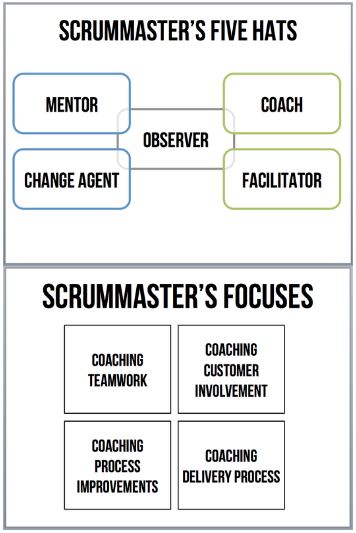 ---
ABOUT THE TRAINER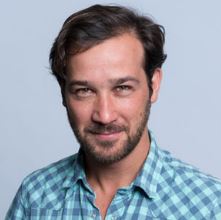 The training is run by Alexey Krivitsky - a Certified Scrum Trainer, the author of the mini-book Agile Retrospective Kickstarter and a hands-on Lean-Agile practitioner with the first Scrum experiment dated back to 2003-2005. Alexey kicked off the AgileUkraine community in 2007, co-produced dozens of Agile events, including the sounding Agile Eastern Europe Conferences.
By attending the trainings of Alexey you'll be exposed to the wide experience, lots of stories and the latest training techniques, including the one of the most popular simulations with Scrum: lego4scrum.com invented by Alexey and translated now to more than 15 languages.
Know more about Alexey and visit his blog.
BONUS TRAINER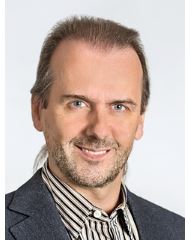 We are happy to announce that in this class as co-trainer will be Andrea Provaglio - Agile Organizational Coach, Strategic IT Consultant, Keynote Speaker.
Andrea is independent professional, he help organizations to implement better ways of doing business with Information Technology (IT); and he coach teams and individuals who want to improve technically, relationally and culturally.
His main contribution is in assisting executives, leaders and managers, who appreciate the business advantage of effective knowledge work, to evolve their company and teams into healthier, more modern organizational and cultural models (which includes, but it's not limited to, Agile and Lean).
Know more about Andrea and visit his blog.
Don't miss this opportunity to be trained and coached by two of most recognized Agile coaches in Europe.
---
TEACHING STYLE
The class is designed to integrate people with different level of Scrum exposure and experience. It not only teaches the core concepts. It lets you practice the Agile mindset through a variety of workshops, exercices, and discussions guided by the experienced trainer. Working in a cozy small group of students you will have a great opportunuty to discuss complex scenarios of Scrum adoption.
This will prepare you for stepping into the ScrumMaster / Agile Leader role in your organization.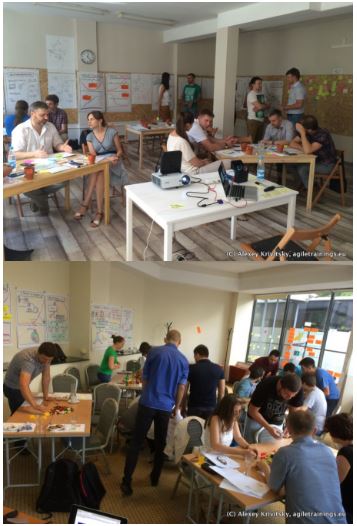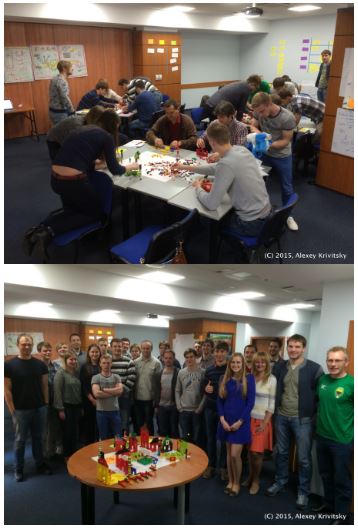 ---
PROGRAM OBJECTIVES
This program is aligned with Scrum Alliance objectives for the CSM certification. And will cover all key areas of strategic and daily duties of a ScrumMaster:
Scrum Basics Roles & Responsibilities
Practicing Lean and System Thinking
Growing Teams
Coaching the Organization
Working with Product Owners
Mentoring Team Members and Managers
Agile Estimating and Planning
Release Management
Facilitating Sprint Ceremonies
Scaling Scrum
and many more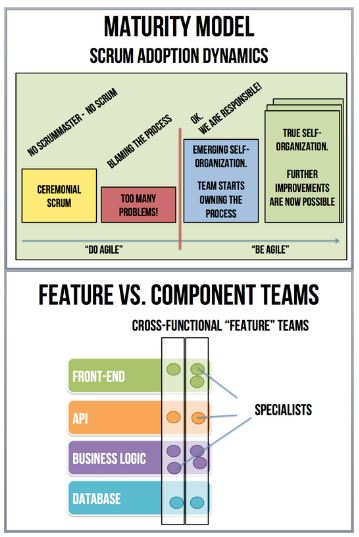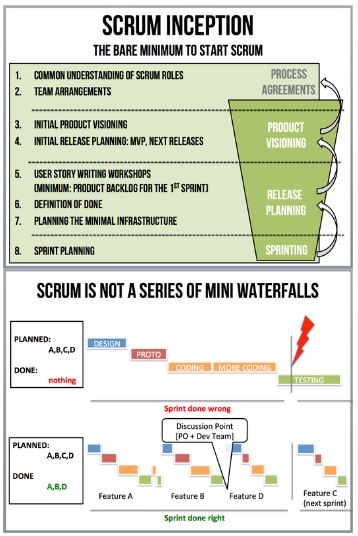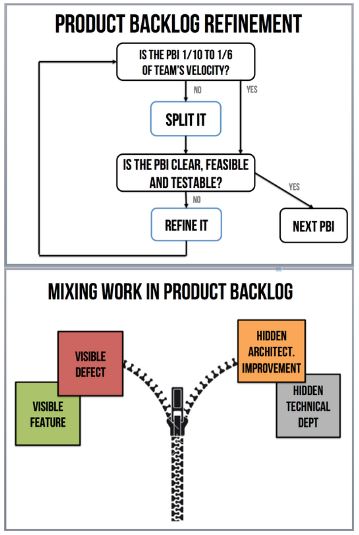 ---
SCALING SCRUM
This class is officially a Large-Scale Scrum (LeSS) - friendly class.
Alexey has years of experience of applying Scrum in distributed and scaled environment. Alexey is also a Cerified Large Scale Scrum Practiotioner.
Scaling topic is not a standard part of a CSM program, but during this class you'll be exposed to the simplicity and power of the LeSS framework.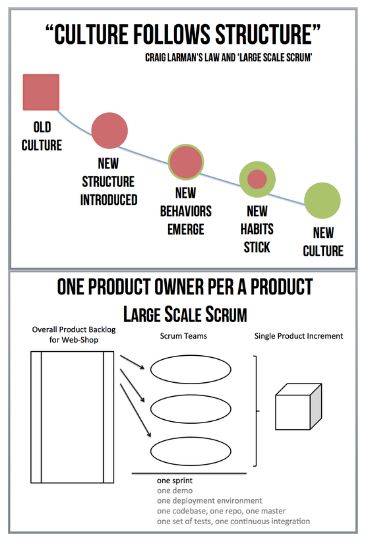 ---
THE CLASS SCHEDULE
(both days)
9:00 - morning coffee
9:30 - start of the day (don't be late!)
11:30 - coffee break
13:00 - lunch break
15:30 - coffee break
18:00 - closing
AGENDA
Day One
Traditional and. Agile Project Management
History of Lean, Agile and Scrum, Core Values and Principles
Details of Scrum Framework
Restarting a project with Scrum
Forming and growing Development Team
Coaching Product Owners and product managers
Maturity models and coaching plans
Changing company structure and culture ​
Questions and answers
Day Two
Scrum Meetings and Artefacts
Froming and refining Product Backlog
Release Planning
Size Estimating and Release Planning
Commitment-Driven Sprint Planning
Tracking and visualizing progress
Kanban in Scrum
Feedback cycles for product and process improvements
Growing the Definition of Done
Facilitating Sprint Retrospectives and Kaizen
Full Cycle Scrum Simulation
Scaling Scrum with Large Scale Scrum framework
Questions and answers
---
CERTIFICATION PROCESS
In order to be registered for the online test, the trainer asks you to fullfill the straightforward criteria:
be present in the class for the duration of the class (without missing more than one hour)
be engaged and participating
demonstrate understanding of the concepts being taught
Once you receive a welcome email from the ScrumAlliance you have 90 days and 2 free tries to pass the test.
---
WHO SHOULD ATTEND
Leaders of growing organizations looking for better ways to organize and run product development.
Project managers - who are interested in empowering their teams by increasing self-organization, engagement, and responsibility.
Team leads, tech leads - who would like to uncover better ways of people management and bringing the Agile spirit in the projects.
ScrumMasters and Team Coaches - who are looking for new tools, tips and inspiration.
Members of Development Teams - anyone who is interested in the modern people-oriented project management approached, and applying the Scrum framework at work.
---
ORGANIZATORS
CSM course is organized by agiletransformer.com in cooporation with agiletrainings.eu
Visit agiletrainings.eu for more information and download of a class brochure
Contact Jānis Lāma +37126515471 or Vladimirs Ivanovs +37129160633 if any questions or corporate invoice request.
---
All CSM courses are taught by Trainers approved by the Scrum Alliance. Taking a CSM course, passing the CSM test, and accepting the license agreement designates you as a Certified ScrumMaster, which indicates that you have been introduced to and understand the basic concepts you need to perform as a ScrumMaster or team member on a Scrum team. This course also satisfies two elements of the CSD track: Scrum Introduction and Elective.