Description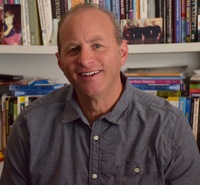 Trainer: Bob Schatz, CST
Bob Schatz has over 30 years of high-performace leadership experience. Since 2002, he has been a leader in the agile community and has helped many companies in their transition to agile development methods. Bob Schatz served as VP of Development for Primavera Systems, Inc. where he was responsible for leading the team that develops Primavera's software solutions for Enterprise Project, Resource, and Portfolio Management. This is where he worked with Ken Schwaber and Bob Martin to create a true agile success story in the transition to using Scrum and XP. Before joining Primavera, Bob spent seven years at Liquent, Inc., managing the development of revolutionalry publishing software targeted for the pharmaceutical market, and 12 years at GE Aerospace/Lockheed Martin, where he held various management positions for large-scale development projects for US government agencies and the Department of Defense. He holds a bachelor's degree in Computer Science from Temple University and a Masters degree in Organizational Dynamics from the University of Pennsylvania. Bob is currently a Doctoral Candidate at Philadelphia University focused on Management and Strategic Leadership.
Bob is a leader in successfully implementing agile development techniques, such as Scrum and XP, and driving culture changes in large organizations. He and his teams have been featured in a number of industry articles. Bob often speaks at industry events talking about the benefits and challenges of bringing agile techniques into an organization.
- See more about Bob at: https://www.scrumalliance.org/community/profile/bschatz
Along with substantial military and hardship discounts, we also offer discounts for local companies.
Scrum is an Agile framework for completing complex projects. Scrum originally was formalized for software development projects, but it works well for any complex, innovative scope of work. The possibilities are endless!
Registration includes:
Two-day training workshop with catered lunch
Coffee service, snacks, beverages, and breakfast items
CSM exam & official CSM certification
Comprehensive course materials
Two-year Scrum Alliance membership ($100 value)
15 SEUs & 15 PDUs
You will learn by doing. At the start of class, you will become part of a self-organized Scrum Team and through games and exercises; you will execute the Scrum roles, create and prioritize backlogs, and manage burndown charts. The approach allows everyone to get true taste of what it feels like to work within a Scrum team.
Our Certified Scrum Master (CSM) class is suited for all levels of Scrum experience, from the novice to the professional, and prepares you for success with Scrum in your organization. We use real life examples to ensure everyone truly understands the concepts. This two-day Certified ScrumMaster Training prepares you to gain your ScrumMaster certification to put your skills to immediate use in complex situations and projects.
2-Day CSM Class topics:
Values and Principles
Scrum Theory
The Scrum Team
The Product Owner (PO)
The Development Team (Dev Team)
The Scrum Master
Scrum Events and Artifacts
Sprint and Increment
Sprint Planning
Daily Scrum
Product Backlog Refinement
Sprint Review
Sprint Retrospective
Product Backlog
Sprint Backlog
Definition of Done
We prepare you for the exam in class to ensure everyone passes. Upon completion, participants are eligible to take an online exam which allows them to be registered as Certified ScrumMasters (CSMs). Certification includes a two-year membership in the Scrum Alliance, where valuable ScrumMaster materials and information are available exclusively to CSMs.
Class Benefits:
Be prepared to pass the Certified Scrum Master test and become a Scrum practitioner
Be qualified to lead teams in any environment or industry as a Scrum Master
Can network with industry leaders and Agile professionals
Engage with instructors and classmates on challenges specific to your organization
CSM exam fee paid by us – (included in your registration fee)
High quality training from industry experts
Recognition by the Scrum Alliance as a Certified ScrumMaster after passing a short certification exam
Lunch, snacks, and continuously replenished drinks
A two-year membership in the Scrum Alliance