Description
This hands-on activity based CSM® certification course is taught by a Certified Scrum Trainer (CST) with over 25 years global IT industry experience. Learn more about your trainer: https://www.linkedin.com/in/kirant1

Upon successfully completing this two-day class you will be a Certified ScrumMaster® (CSM). At the end of the class you will be able to take the online ScrumAlliance® exam.
Your tuition includes 2-year membership in ScrumAlliance® and all exam fees. Story Point estimation cards are provided.
All students earn:
- Scrum Education Units (SEUs)
- Project Management Institute (PMI®) members earn PDUs
Free enrollment in ScrumAlliance® authorized AgilePA Users Group
Continental breakfast provided during class.
Topics and hands on activities:
Day 1:
Agile and Scrum Introduction
Overview on various Agile Methods
Why Agile? Team activity
Origins of Scrum and Understanding Scrum
Basic Scrum Engine, Agile Manifesto
Sprints Team activity
Four Meetings
Four Roles
Scrum Artifacts, non-scrum artifacts
Scrum and Compliance
Non-Scrum Roles Team activity
Various scrum team structure - Discussion on DevOps, globaly distributed scrum team
How do architecture, DBA, and other supporting roles fits in Scrum?
Enterprise Agile scenarios - 10, 20, 30, 40, .... 120+ scrum teams
Scrum Values
Scrum Phases
Scrum Simulation - Non-IT Case Study - Multiple Team activities and role play
Sprint planning meeting
Daily standup meeting
Burndown charts and project reporting
Sprint review and retrospective
Day 2:
Q&A, Refresher from Day 1
Agile Transformation Team activity
Agile Portfolio and Release Planning
Day 2 - IT Case Study multiple activities and role plays
Vision Statement
Product backlog creation Team activity
Various Estimation Techniques, Prioritization Team activity
What is User Story? Template and Simulations Team Activity
Acceptance Criteria, Definition of Readiness and Definition of Done
Determine Team Velocity
Release Management and Project Reporting
Scaling and Global Teams
Agile Metrics that Matters
Agile Contracts
Scrum and CMM, Scrum and XP
Closing Activities and Graduation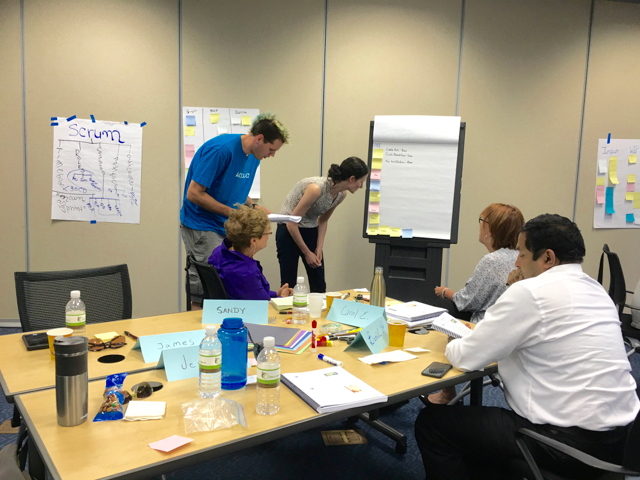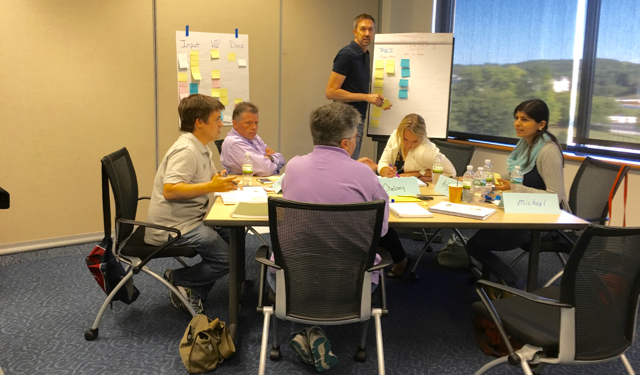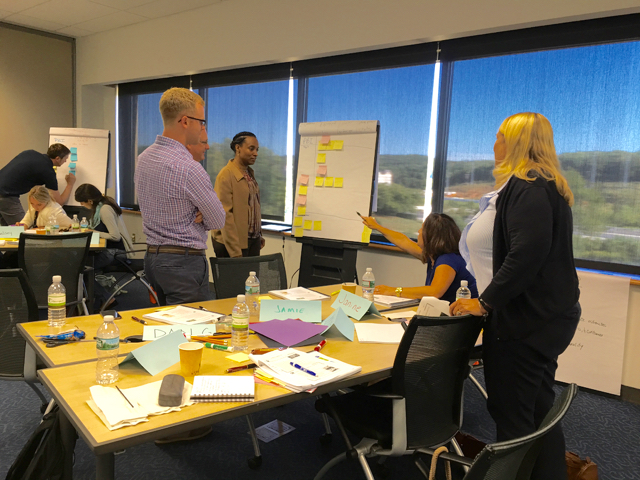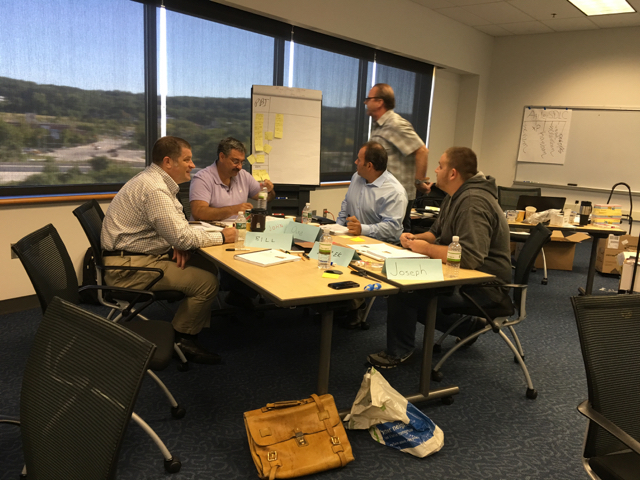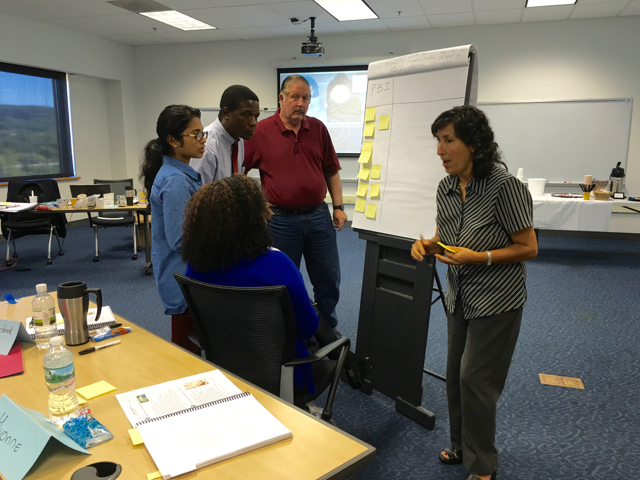 The certification class is appropriate for all software team members, including project managers, team leads, development managers, product managers, architects, developers, testers, as well as executives like CIOs and CTOs.
FAQs
What are my transport/parking options getting to the event?
see the Penn State Great Valley website for directions
http://greatvalley.psu.edu/directions
What can/can't I bring to the event?
Open mind and lots of energy
Where can I contact the organizer with any questions?
info@dailyagile.com , 1.800.758.AGILE(2445)
Is my registration/ticket transferrable?
Yes, you may transfer your ticket to another participants 7 days prior to the class.
Can I update my registration information?
Yes, you will be able to change your e-mail or name during the class.
What is the refund policy?
Please refer to: http://www.dailyagile.com/refund-policy
The name on the registration/ticket doesn't match the attendee. Is that okay?
Yes, We will be able to change it during the class.
Organizer of Certified ScrumMaster® (CSM)- Malvern, PA (Phila Area), Kiran Thakkar, By DailyAgile
DailyAgile is an Enterprise Agile organization, with over 25-years of experience, which offers ScrumAlliance® Certification Training and coaching in Agile practices for superior Product Development, in both IT and Non-IT organizations. In addition to training and coaching for Project Managers, Decision Makers and Organizational Executives. We are a global organization that consistently meets our goal of providing world class training and guidance to help organizations achieve higher levels of software quality, and team productivity, while increasing your customer satisfaction.

DailyAgile is a certified Registered Education Provider (R.E.P.) with ScrumAlliance® offering Certified ScrumMaster® (CSM®), Certified Scrum Product Owner® (CSPO®), and Certified Scrum Developer® (CSD®). DailyAgile is an R.E.P. with the Project Management Institute (PMI). Students who successfully complete our training programs are eligible to earn Professional Development Units (PDUs) through PMI and Scrum Education Units (SEUs) through ScrumAlliance®.®.