Description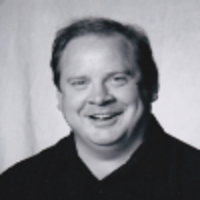 Trainer: Jim Schiel, CST
Jim Schiel is a Certified Scrum Trainer with a strong background in enterprise level Scrum installations and agile development in a regulated environment. Schiel worked at Siemens Health Services for 23 years, where he worked initially as a developer, then as a manager for 16 years, eventually playing a leading role in creating one of the largest Scrum software development implementations in the world. Starting in 2005, Jim pioneered the use of Scrum with his development teams and, as the practice began to spread, took on a coaching role, planning and executing the implementation of Scrum and XP practices across six products, seven development sites, and over 1,200 developers. As a business process engineer at Siemens, he helped identify, document, and implement best practices for the software development that maintained the organization's ISO-9001 certification and satisfied FDA medical device requirements.
Schiel is a "first-generation" Certified Scrum Trainer and has been training Scrum Masters since 2005. He received his initial Scrum Master certification from one of the co-founders of the Scrum method and was also certified as a trainer by the same individual. Jim has taught and coached over 1,000 Scrum Masters, Product Owners, and Scrum Teams from California to Finland since receiving his certification.
Jim is the author of Enterprise-Scale Agile Software Development
- See more about Jim at: https://www.scrumalliance.org/community/profile/jschiel
Along with substantial military and hardship discounts, we also offer discounts for local companies.
Scrum is an Agile framework for completing complex projects. Scrum originally was formalized for software development projects, but it works well for any complex, innovative scope of work. The possibilities are endless!
Registration includes:
Two-day training workshop with catered lunch
Coffee service, snacks, beverages, and breakfast items
CSM exam & official CSM certification
Comprehensive course materials
Two-year Scrum Alliance membership ($100 value)
15 SEUs & 15 PDUs
You will learn by doing. At the start of class, you will become part of a self-organized Scrum Team and through games and exercises; you will execute the Scrum roles, create and prioritize backlogs, and manage burndown charts. The approach allows everyone to get true taste of what it feels like to work within a Scrum team.
Our Certified Scrum Master (CSM) class is suited for all levels of Scrum experience, from the novice to the professional, and prepares you for success with Scrum in your organization. We use real life examples to ensure everyone truly understands the concepts. This two-day Certified ScrumMaster Training prepares you to gain your ScrumMaster certification to put your skills to immediate use in complex situations and projects.
2-Day CSM Class topics:
Values and Principles
Scrum Theory
The Scrum Team
The Product Owner (PO)
The Development Team (Dev Team)
The Scrum Master
Scrum Events and Artifacts
Sprint and Increment
Sprint Planning
Daily Scrum
Product Backlog Refinement
Sprint Review
Sprint Retrospective
Product Backlog
Sprint Backlog
Definition of Done
We prepare you for the exam in class to ensure everyone passes. Upon completion, participants are eligible to take an online exam which allows them to be registered as Certified ScrumMasters (CSMs). Certification includes a two-year membership in the Scrum Alliance, where valuable ScrumMaster materials and information are available exclusively to CSMs.
Class Benefits:
Be prepared to pass the Certified Scrum Master test and become a Scrum practitioner
Be qualified to lead teams in any environment or industry as a Scrum Master
Can network with industry leaders and Agile professionals
Engage with instructors and classmates on challenges specific to your organization
CSM exam fee paid by us – (included in your registration fee)
High quality training from industry experts
Recognition by the Scrum Alliance as a Certified ScrumMaster after passing a short certification exam
Lunch, snacks, and continuously replenished drinks
A two-year membership in the Scrum Alliance