Certified ScrumMaster (CSM) Course, Palo Alto, CA, June 8-9, 2019
Description
This Certified ScrumMaster (CSM) Course, sanctioned by the Scrum Alliance, is fundamentally focused on standard Core Scrum, so you know you're learning the concepts and vocabulary other Certified ScrumMasters learned.
Plus, the course includes discussion of common optional Scrum practices as outlined below, and various other topics and recommendations based on experience with working Scrum teams.
Watch our video below.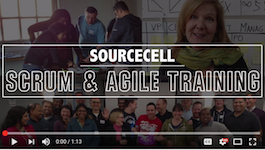 Core Scrum concepts you will learn:
Agile values and principles.
The Scrum Framework
Empirical vs Defined processes. Iterative & Incremental.
5 Scrum Values, plus 3 pillars: Inspect, Adapt, & Transparency.
3 Roles: Product Owner, Development Team member, ScrumMaster
3 Artifacts: Product Backlog, Sprint Backlog, Product Increment
5 Activities: Sprint Planning, Daily Scrum, Sprint Review, Sprint Retrospective, Backlog Refinement
Definition of Done
Common Scrum Practices you will learn about:
Other roles and interactions. (Stakeholders, managers, experts, ...)
User Stories. Epics. Acceptance Criteria. INVEST
Estimation
Burn-down/up charts. Velocity. Capacity.
Release Planning
Scaling, Distributed teams
Vision. Chartering.
Engineering/Technical practices
Five levels of planning
and more
Additional Benefits
An invitation, and prepaid voucher, to take the exam for certification (online)
plus a 2-year membership in the Scrum Alliance
plus 16 SEUs (Category B) within the Scrum Alliance
plus 14 PDUs (Category B) within the PMI. SEUs and PDUs can be used toward CSP, PMP®/PgMP® and PMI-ACP℠ and other certifications.
Useful references and handouts
Scrum Circle group coaching for alumni. Free. Online ~One hour per month. Earns you one SEU per hour.
100% Money-back guarantee, if not satisfied. Just tell me by the end of the course, pre test.
Discount to repeat the course, from SourceCell or someone else. You'll have even more fun. Solidify knowledge. Get new insights. Meet new people. Practice more to get even better. Email describing your situation and which course you want to take. We'll make it happen.
Class Logistics
The class is 9-5 each day.

Simple Refund & Cancelation Policy -- If your plans change, let us know and we'll help you find an alternative class, or give you a full refund. If we need to cancel a class, we'll give you the choice of a full refund or a seat in another class. We strive to never cancel a class, but something may happen


If you have any hesitations or questions, please feel free to contact me:

kelley@sourcecell.com 650-485-1203
---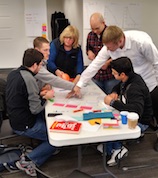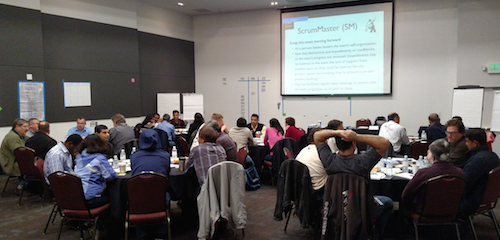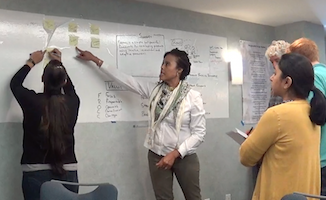 ---
What our graduates say about SourceCell CSM training
"Provides a great fundamental overview of Scrum and the Scrum Master's role critical for any team member working in an agile/scrum environment." -- Nolan, CSM Course, San Francisco, CA.
"A very informative course geared toward understanding, standing up, and running a scrum team as a scrum master. Thoroughly enjoyed the interactive learning portions of the class, planning poker, sprints, roles, and estimation." -- CSM attendee, Palo Alto, California, USA
"I wanted to Thank you! For the class, I really appreciated all of the extra information you shared with the class regarding Lean Start-Up and Engineering Practices. Also I took the test this evening and "PASSED". Thank you!" -- CSM attendee, Palo Alto, California, USA
"Thank you for the valuable information and excellent coaching over the weekend. I was able to pass the test in my first attempt and appreciate your patience in answering all the questions." -- attendee of a weekend CSM course, Palo Alto, California, USA
Watch our video now.
---
Why Take The Course From Michael Kelley Harris and SourceCell?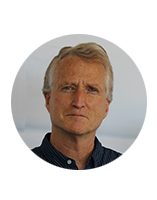 Simple Refund & Cancelation Policy -- If your plans change, let us know and we'll help you find an alternative class, or give you a full refund. If we need to cancel a class, we'll give you the choice of a full refund or a seat in another class. We strive to never cancel a class, but something may happen.

100% Money-Back Guarantee if you aren't satisfied + I guarantee you'll pass the exam. --I guarantee you'll be satisfied, or your money back. If you're not happy, tell me sooner than an hour after the end of the course, prior to the certification paperwork. No one's actually requested a refund, but I definitely want you to be happy and get certified! If you somehow fail to pass the on-line exam, let me know and you can retake the course again until you pass. It's my personal commitment to all my students.
You'll learn the topics in an iterative way -- Rather than working linearly through the Scrum topics, this course uses an iterative approach. You'll get an early view of the main topics and vocabulary, so you see more context. Then we revisit the ideas in increasing detail. This approach better ingrains the Scrum ideas, and how they play together. This approach also arms you with different ways to explain the Scrum ideas to your team and stakeholders, at an appropriate level for the situation. From a 30-second elevator pitch, to a deep dive into the details.

Networking with other aspiring ScrumMasters, managers, developers, and test professionals -- I provide ways for you to learn about each others goals and interests, a network in a casual effective way.

Startup & Corporate -- I work with a lot of startup companies in addition to large corporations. The range of environments bring a range of challenges and solutions.

I've seen countless people get lost in the details of Scrum/Agile. -- I'm going to help you learn essential principles that will serve you for years, saving you lots of time and frustration. Especially in the corporate world, in my 12 years of direct SCRUM experience, I see people getting bogged down in details and the idiosyncrasies of tools. This course will reinforce the important stuff, so you can keep your teams flowing and your stakeholders smiling.

The focus is on getting YOU to practice being a ScrumMaster, not just listen to me talk. -- Simply listening to your instructor lecture you for 2 days is less interesting and useful. This class will get YOU playing the role of Scrum Master, and explaining Scrum to each other, and creating summaries of Scum in different forms, and you can use later in your work. This way you are fully prepared to implement and explain these strategies, and will already have practice working through different situations (uncooperative employees, people who don't understand, new people, explaining to higher-ups, etc etc).

Your instructor has worked with lots of different organizations and industries. -- PayPal, Schlumberger, Cisco, Discovery Channel, etc. just to name a few. Not to mention the hundreds of students from various companies. I'll tell you common challenges and solutions.

Learn simple techniques and tools. -- While sophisticated tools are powerful, they aren't always available, visible, fast, or the best tool for the job. You'll learn some simple planning and communication techniques and tools to use in any situation with minimal or no supplies.

I have been doing Agile since 2002. -- I have tons of experience with Agile in different companies. Scrum plus Extreme Programming. I'll tell you what's easy, what's hard, and what really matters.

Hardware & Embedded Experience -- I've also used Scrum/Agile on hardware+software projects, and embedded projects.

I offer a relatively conversational Socratic class. I'm not a showman or policeman there to convince you or force you in any way. I'm found that people assimilate these ideas at their own preferred rate. I will help the class move as fast as it wants and provide exercises, data, and questions to help you draw your own conclusions.

Food Strategy -- To keep the course fees low and the food options high, whenever we can find a venue that is within quick walking distance to restaurants, we don't cater a lunch, and set you free for the lunch break. That will be described for each specific course date/location. Feel free to ask, or suggest. So far, people have generally liked this policy of having more lunch choices.