CSM + Agile Culture + Building High-Performing Teams
About this Event
The most innovative companies in the world already learned that True Agile practices are a game-changer in competitive business scenery that demands fast adaptation. The Certified ScrumMaster class can boost your career, allowing you to embrace the Agile mindset as a way to stay competitive and relevant.
We offer a live unique online learning experience so you can learn from the comfort of your home from trainers with global expertise.
Attend the CSM class and learn how to:
Transition from Project Management to Agile;
Build self-organizing and collaborative high-performing teams;
Act as a change agent in your organization;
Guide your company through the Agile Transformation process;
Implement Scrum effectively;
Deliver more value in less time;
Remove bottlenecks and reduce dependencies;
Use continuous improvement to create a learning organization
REGISTER NOW
Early bird: $ 695
Full price: $ 1,195
Contact us for more information about discount group
DURATION
The 2-day (16-hour) CSM course is focused on consolidating Scrum values and practices. Immersed in group discussions, group assignments, real-lifecases and group dynamics.
RE-ATTEND THE COURSE LATER AT NO CHARGE
Get twice the value – attend again for more depth or to get a different perspective
ONLINE TRAINING
All the online training experience was designed to preserve the most important topics of the learning process: interaction, practice, and group learning. During the training, you will receive all instructions, access, and support to use the online tools. You can count on all our experience! We have officially certified more 20.000 professionals around the world, including more than 500 recently on our online live classes.
WHAT IS INCLUDED
2-day CSM Course
Exam Fee for CSM Certification
2-year Membership to Scrum Alliance
AFTER THE COURSE YOU'LL RECEIVE
Qualification for taking the ScrumMaster Certification exam
Payment of your first two year dues for the Scrum Alliance
All slides and material used during the training
16 SEUs from Scrum Alliance
14 PDUs from PMI
WHAT OUR STUDENTS SAY ABOUT US
"Had an amazing 2 day session with Marcos Garrido, going in depth on the role of a Certified Scrum Product Owner. I'm beyond grateful for the knowledge sharing, the introduction to quite a number of tools/techniques and the opportunity to connect with some awesome new folks."
Stacey-Ann Howard - Fort Lauderdale, FL (2020)
"Completed Scrum Master training this week with Knowledge21 and Marcos Garrido. I was able to subsequently pass the Scrum Alliance CSM exam. I highly recommend Marcos as a trainer and coach!"
Jim Blay - Boca Raton, FL (2020)
"Last week I took a Certified Scrum Master training via Knowledge21. The instructor was so engaging and the training was so interactive, I had no problem understanding the material, comparing & contrasting my current processes against the recommended scrum framework, and passing the exam on the first try. This class also opened my eyes to a world of product management information, of which I was previously unaware. If you're interested in getting your CSM, I highly recommend taking a Knowledge21 course! Thanks Marcos Garrido for a great training!"
Traci Jefferson - Ashburn, VA (2019)
About Marcos Garrido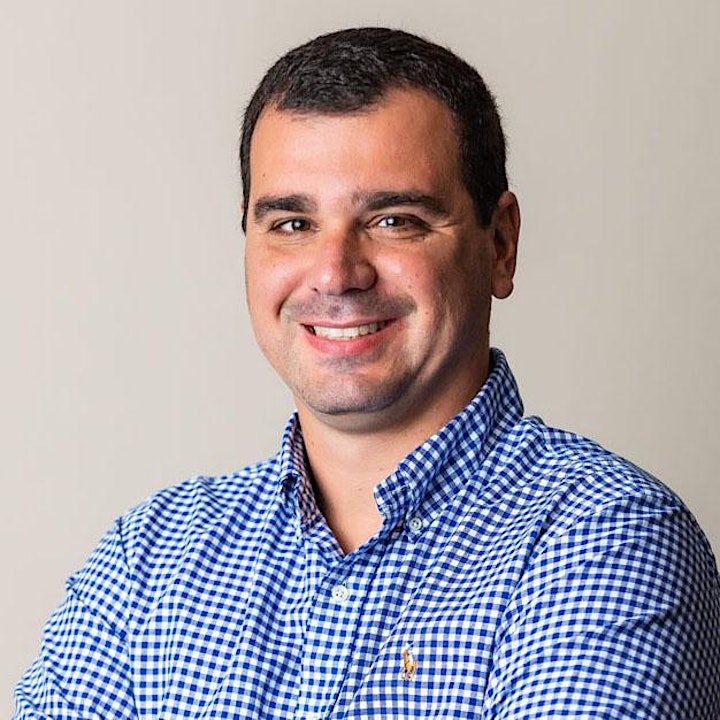 Certified Enterprise Coach (CEC), Certified Scrum Trainer (CST), Certified Team Coach (CTC) and Scrum@Scale Trainer
Marcos Garrido, MSc, has over two decades of experience in software development and product management, working full time with Agile Teams since 2008. Marcos is a Guest MBA professor of the Business School at the Catholic University, teaching the Agile mindset mostly to C-Level students. He also teaches Scrum, Lean Startup, Management 3.0 and Facilitation techniques around the globe.
Garrido spoke in several events throughout the world, including 12 Scrum Gatherings (São Paulo, Munich, Orlando (2x), New Orleans, Rio de Janeiro (4x), Phoenix, Porto and Prague) and major Agile events worldwide. His main interest areas include product management and digital transformation.
As part of the small group of 15 people in the United States with both CEC (Certified Enterprise Coach) and CST (Certified Scrum Trainer) certifications, Garrido has an extensive international experience. He's coaching and teaching classes in Europe, USA and Latin America, achieving more than 3000 certified students in more than 200 classes so far.
Garrido has strong coaching skills, helping corporations to understand the challenges of Agile and Digital transformation and guiding them to achieve outstanding results.
About Knowledge21
We deliver the true Agile experience. Join us and learn from the masters.
Knowledge21 is a global organization, present in the United States, Europe, and Latin America focused on Digital Transformation of companies willing to embrace True Agile practices. From Startups to Fortune 500s, we help to transform organizations, working with teams and leaders, boosting productivity levels and using cutting edge techniques that allow our clients to design and deliver innovative products and services. Our clients represent a myriad of industries such as technology, media, energy, financial services, manufacturing, retail, and e-commerce. Our growing team of Agile Coaches and Certified Trainers have extensive worldwide experience with the adoption of an Agile mindset by Teams, middle management and C-level. We already trained 17000 professionals in 21 countries, delivering 20000 hours of coaching only in 2018.