Certified ScrumMaster and PMI-ACP Certification Prep - Ontario, Canada

Friday, November 6, 2015 at 9:00 AM

-

Sunday, November 8, 2015 at 5:00 PM (EST)
Event Details
Certified ScrumMaster Training Class and PMI-ACP Certification Prep – in Ontario, Canada
**Prices are listed in US Dollars**
----------------------------------------------------
Formula Ink Innovative Learning
Bringing Culture to Corporate Training
----------------------------------------------------------------
Join members of the PMI SWOC chapter in attending this course with two industry certifications!
This is a 3-day training class with two days focusing on the Certified ScrumMaster course, designed to cover all the basics of Scrum so you can begin to fulfill the ScrumMaster role. In the additional day, we will cover the Tools & Techniques and Knowledge & Skills for the PMI-ACP Certification prep.
If you are interested in only attending the 2-day CSM class, please email: maria (at) formulaink (dot) com for special registration information.
Scrum is an Agile framework for completing complex projects. Scrum originally was formalized for software development projects, but it works well for any complex, innovative scope of work. This class goes beyond just theory, using a hands on approach and project simulation for practical application. 
For the CSM course, you will learn:
Scrum basics and core values

How the Scrum framework compares to other methods, such as waterfall

How to identify when to use Scrum

A Scrum team's three roles and responsibilities

Scrum meetings, including Sprint Planning, Daily Scrum, Sprint Review, Sprint Retrospective, and Product Backlog Refinement

Scrum artifacts, including the Product Backlog, Sprint Backlog, and Product Increment

Beyond theory into real world application
For the PMI-ACP Certification Prep, you will learn about: 
Agile Tools and Techniques

Communications

Planning, monitoring, and adapting

Agile estimation

Soft skills negotiation 


Agile Knowledge and Skills

Value-based prioritization

Risk management

Value stream analysis

Value-Driven Delivery

Stakeholder Engagement

Boosting Team Performance Practices

Adaptive Planning

Problem Detection and Resolution

Continuous Improvement (Product, Process, People) 

Upon completing this course:
Certified ScrumMaster (CSM) Certification

Two year membership in the Scrum Alliance

21 PDUs from PMI (Project Management Institute)

PMI-ACP:

This course counts as 21 of the 21 contact hours needed to be eligible for the

PMI-ACP certification

.
Who should attend:
Whether you are already using Agile now or if you want to get more exposure to Agile approaches including Scrum, Kanban, Extreme Programing (XP), and Lean, this course will provide a deeper knowledge of Agile practices. Through an experiential, hands-on learning approach, this course provides foundational education in Agile and through a variety of exercises, activities, and discussions, attendees will learn how to apply Agile in their work environments. This course is appropriate for people in the ScrumMaster role as well as project team members, stakeholders, managers, Product Owners, and anyone who wants to understand what Agile and Scrum are all about. Achieve the industry recognized Certified ScrumMaster (CSM) certification as well as prepare for the PMI-ACP certification exam.
Your Instructor:
Maria Matarelli, Certified Scrum Trainer (CST)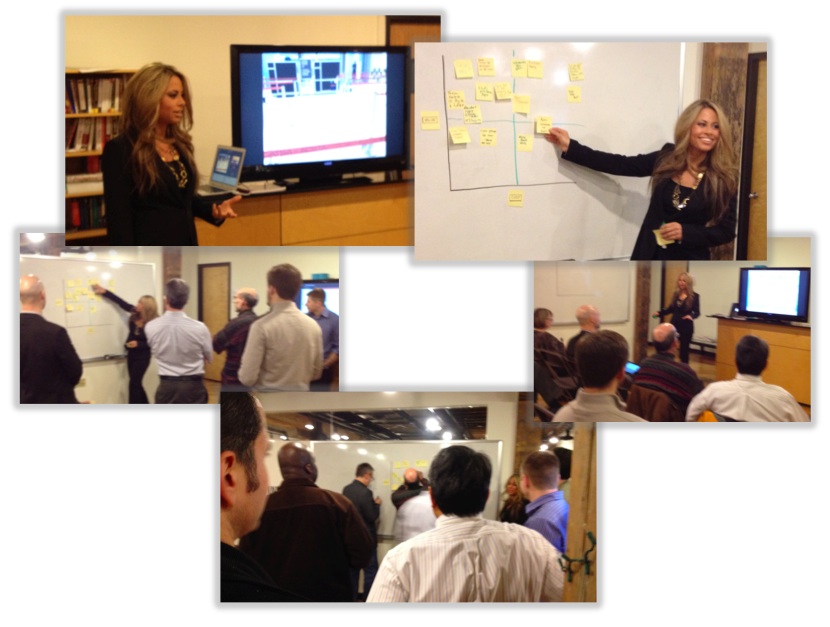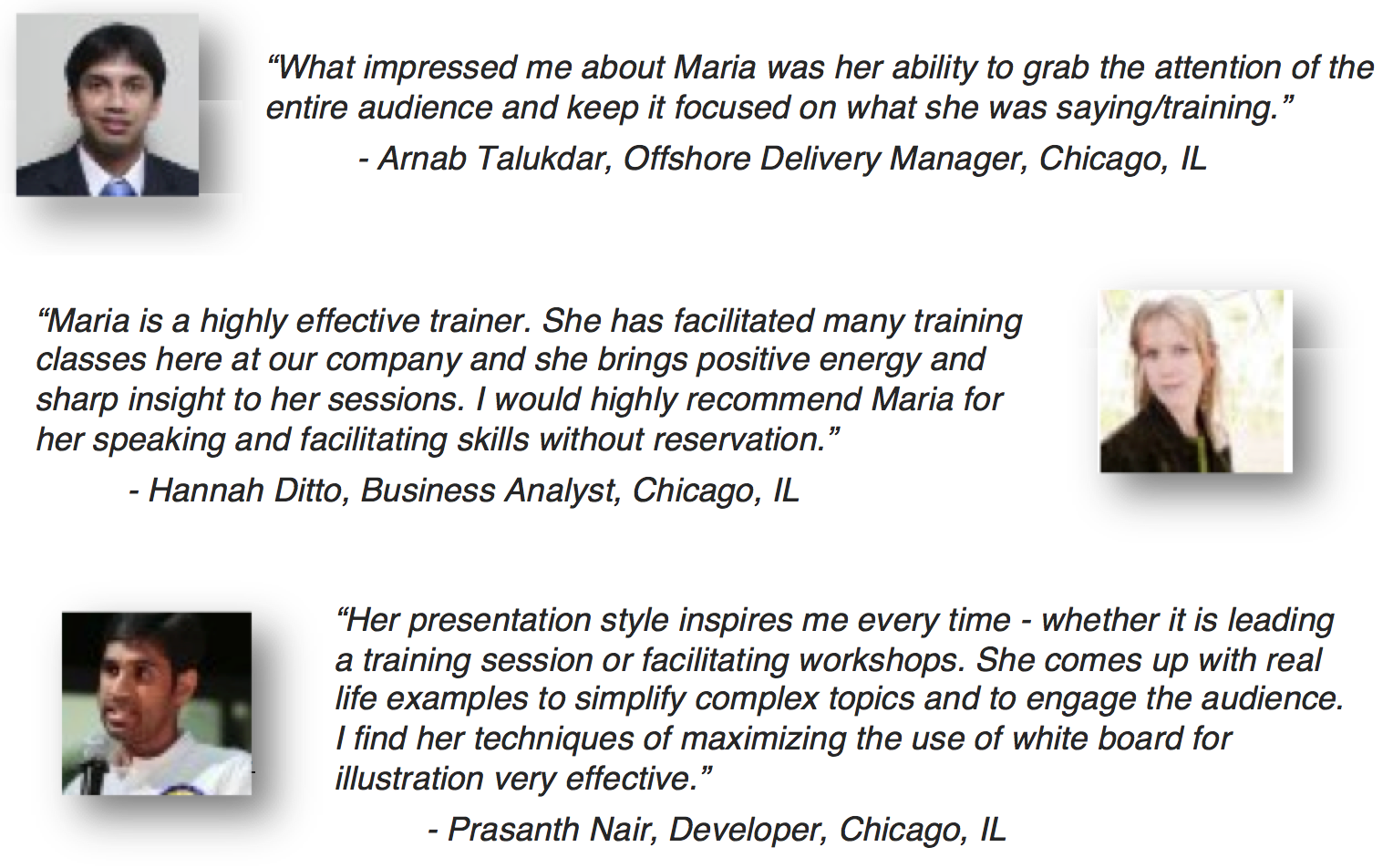 Course Outline
DAY ONE - 9:00am - 5:00pm
Introductions
Empiricism, Traditional vs. Agile

Scrum Values
Activity: Scrum Knowledge Introductions and Lineup
Agile Overview
Agile Manifesto

Philosophy, concepts, terminology
Scrum Framework
Overview, terminology

Roles, ceremonies, artifacts
Activity: Build Your Own Scrum
Activity Debrief & Share
Review Scrum Framework key elements

Clarification of Myths and Facts
Scrum Roles
Identify 3 roles in Scrum

Discuss key elements of each role
Scrum Ceremonies
Q&A
Retrospective
DAY TWO - 9:00am - 5:00pm
Recap Day 1
Agile Mindset; Manager's role in Agile

Setting teams up for success

Activity: 60 Steps
Scrum Artifacts
Information Radiators

Definition of Done
User Stories *Scrum Add--‐on*
Activity: Table Exercise – Writing User Stories
Estimation *Scrum Add--‐on*
Activity: Story Sizing and Estimation

Activity: Scrum Project Simulation
Scrum Project Simulation Debrief
Q&A
Retrospective
DAY THREE - 9:00am - 5:00pm
Agile Methods Overview 
Scrum

Roles

Ceremonies

Artifacts

Kanban


Extreme Programming

Lean
PMI-ACP Exam Prep Review 

Agile Tools and Techniques Review

Agile Knowledge and Skills Review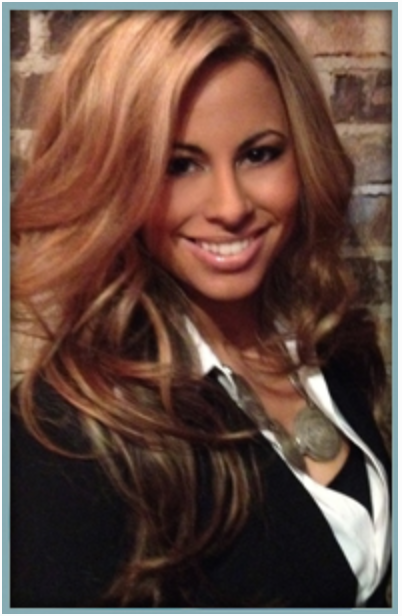 Biography 
& 
Company Background
 Maria Matarelli, President of Formula Ink, is an International Business Consultant, a Certified Scrum Trainer (CST), Agile Coach, Professional Speaker, and Published Author. Maria is passionate about helping companies be more efficient and get results. With more than 10 years experience consulting Fortune 100 companies on breakthrough performance results and large Enterprise Agile Transitions, Maria has brought together these concepts and strategies from across many knowledge areas to break down essential techniques for companies to create the right foundation for sustainable growth. Maria travels to consult businesses and speak at conferences from Vancouver to Morocco, Sweden, New York, Hawaii, Istanbul and many other locations and we have other experienced, certified trainers and consultants available to teach and guide organizations through achieving performance on a new level. To learn more about our training classes, workshops, and consulting solutions for your business, contact us today for a customized solution to enhance your organization's capabilities.
Formula Ink is a company dedicated to inspiring individuals and organizations to leverage their strengths and reach unparalleled results! With more than ten years of experience consulting organizations on business strategy, planning, process improvements, and organizational change, our consultants have the industry knowledge and experience to help take your organization to the next level. Through organization consulting, training classes, and workshops, Formula Ink helps organizations enhance effectiveness, reduce conflict, and increase communications to achieve better results.
www.formulaink.com
Location of Training Class:
Brescia University College 
1285 Western Road 
London  ON
Mother St James Memorial Building 
Room 203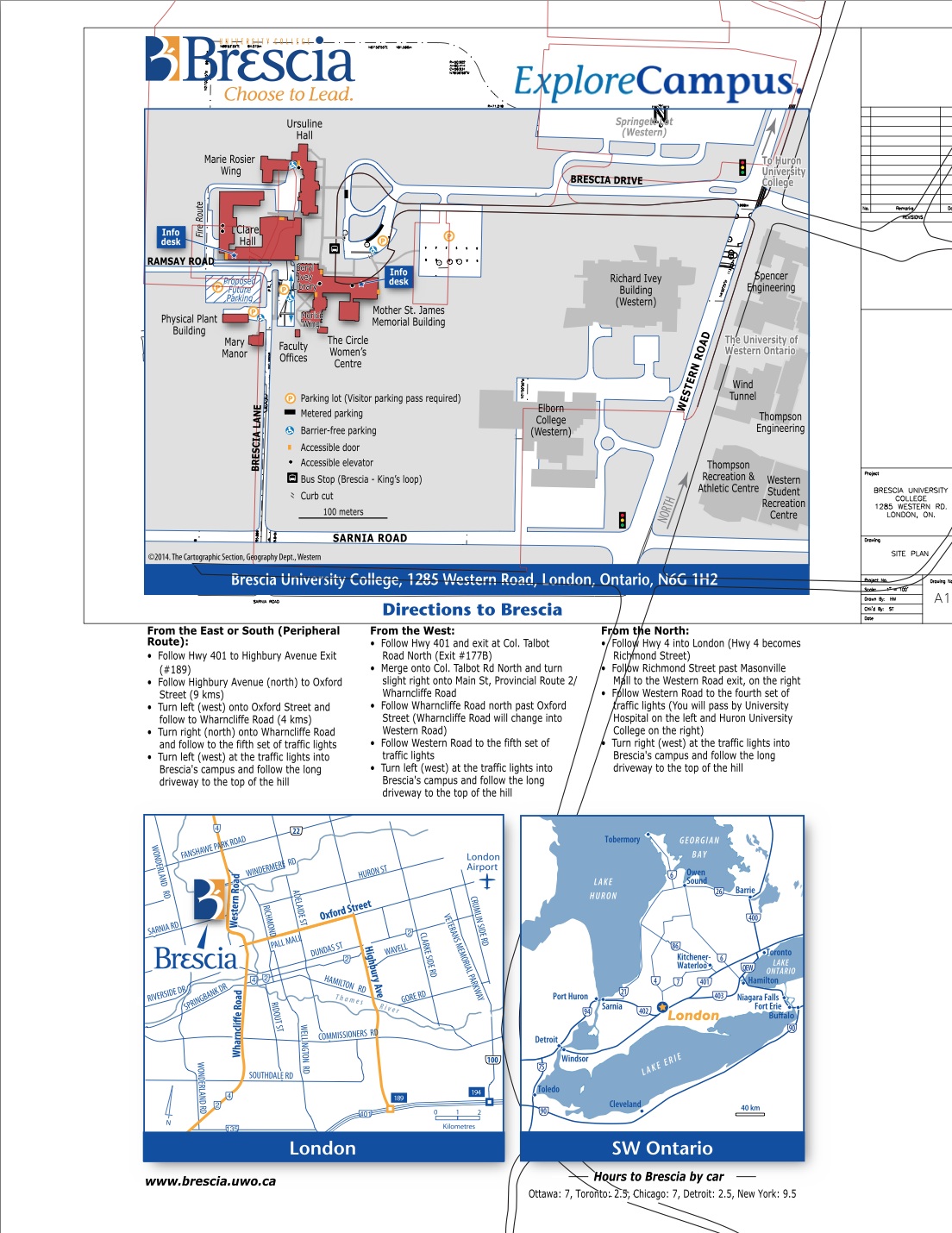 Have questions about Certified ScrumMaster and PMI-ACP Certification Prep - Ontario, Canada?
Contact Formula Ink
When & Where

Brescia University College
1285 Western Road
Mother St. James Memorial Building, Room 203
London, Ontario
Canada

Friday, November 6, 2015 at 9:00 AM

-

Sunday, November 8, 2015 at 5:00 PM (EST)
Add to my calendar
Certified ScrumMaster and PMI-ACP Certification Prep - Ontario, Canada