Learn how to understand your customers, manage a product backlog, and deliver value to your customers. Become a great Product Owner.
About this event
Certified Scrum Product Owner (CSPO) class is a virtual, interactive learning experience in which you will learn the practices and tools to become an effective Product Owner and effectively execute your role within the Scrum framework.This course is taught by Anil Jaising, CST. Anil brings more than 20 years of experience building digital and misson critical products while working with Agile teams in different industries. Anil will share real life stories and guidance to help apply the concepts to real situations.
Learn the essential skills and responsibilities of the Product Owner, including managing product backlogs, prioritizing User Stories, creating roadmaps, and measuring customer value.
Format: Virtual training, live instructor, group exercises, no slides.
Course length: 2 days (9:30 am - 5:30 pm EDT)
Certification: This class includes the Certified Scrum Product Owner certification issued by the Scrum Alliance. Upon successful completion of the class, the students are eligible to receive the certification (there is no exam).
1 FREE coaching session for support on becoming an effective Product Owner in your workplace for 6 months after class
What you will learn
This class takes participants through a series of interactive workshops where they can learn and apply first-hand the most effective practices and frameworks of product management. The goal of the class is to empower you with the key mindset and tools to lead the development of new products in your organization. The class also provides participants with the CSPO certification. The certification attests the ability to effectively manage a product from discovery activities with customers to delivery of value to end users.
Scrum is today the most popular Agile framework, used by organizations worldwide. Scrum is a simple yet incredibly powerful set of practices that help teams deliver products in short cycles, enable fast feedback, and create a culture of rapid adaptation to change. This class assumes a basic knowledge of the Scrum workflow, and focuses specifically on the Product Owner role.
The trainer has worked in a variety of product management roles across industries that span Financial Services, Entertainment, E-Commerce, Web Development, Consulting, and Telecommunications. Anil shares real life stories about product successes and failures, provide a practical perspective on the job that goes beyond theory, and offer insights on how to overcome typical obstacles in creating great products. This class covers all the required Learning Objectives and live instruction by a Certified Scrum Trainer, including:
Scrum Foundations
Product Owner Core Competencies
Describing Purpose, Strategy, Vision
Understanding Customers and User Needs with Discovery Activities
Validating Product Assumptions with Prototypes and MVPs
Managing and Prioritizing the Product Backlog
Writing User Stories
Planning the Release and Defining a Roadmap
Measuring Value Delivered and Outcomes
Here is what students say about the online experience:
"Very brain friendly session, great platform to collaborate with world wide participants" - B. S Karthik, Software Project Manager, Robert Bosch
"Great course easy to understand basic and has much interactive based approach" - Principal Consultant, Infosys
"Very interactive and its exceeding my expectations of learning about Scrum" - Dharinidevi , Infosys
"Great training. I would definitely recommend it to others" - Claudio Souza Mattos, Project Manager, Siemens
"Anil is an outstanding trainer with an exceptional degree of subject matter expertise in his field. Focused, concise and with the aim to teach us the benefits of Scrum." - Volker Matz, Managing Director, Matz Management Consulting Ltd


Meet your instructor:
Anil Jaising
Anil is a passionate Certified Scrum Trainer CST® whose focus is to design and deliver an immersive experience in both in-person and virtual training. Anil is a certified Training from the BACK of the Room trainer and is part of the design team that developed the virtual edition of TBR. His training focuses on leaners being able to discover and learn by doing instead of boring lectures or use of slides.
Anil collaborates with several clients on creating experiential training for several topics under the Agile umbrella as well as on technical topics like DevOps and Cloud Adoption. His focus has been on developing and inspiring teams, peers and leadership alike, truly believing that everyone has a spark in them that can be energized and developed into a passion.
https://www.scrumalliance.org/community/profile/ajaising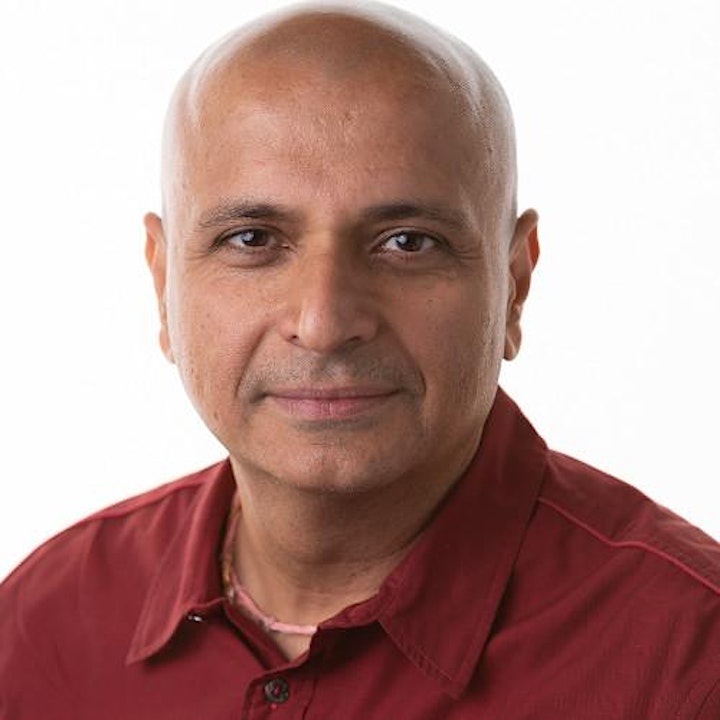 The Fine Print
FAQ
How soon can I get my CSM® certification? Upon finishing your participation in the full workshop, a link will be emailed to you from the Scrum Alliance to access their online certification exam. The exam needs to be taken within 90 days from the date of the completion of the class.
Priming before for the class? You need a working computer, a fast internet, Zoom app, headphones, A4 size multicolor sheets(if possible), stickies, and writing equipment.
Do I need to be in the class all the time? It is mandatory to attend the full session without concession. The only time you can be away from your desk is during regular breaks. (Don't worry you will be very engaged all during the virtual learning experience and we break every hour)
Cancellation Policy
During these unprecedented times, we understand situations vary hence please let us know about the change in plans no later than 7 days before the class.