Learn how to understand your customers, manage a product backlog, and deliver value to your customers. Become a great Product Owner.
About this event
Certified Scrum Product Owner (CSPO) class is a virtual, interactive learning experience in which you will learn the practices and tools to become an effective Product Owner and effectively execute your role within the Scrum framework.This course is taught by Anil Jaising, CST. Anil brings more than 20 years of experience building digital and misson critical products while working with Agile teams in different industries. Anil will share real life stories and guidance to help apply the concepts to real situations.
Learn the essential skills and responsibilities of the Product Owner, including managing product backlogs, prioritizing User Stories, creating roadmaps, and measuring customer value.
Format: Virtual training, live instructor, group exercises, no slides.
Course length: 2 days (9:30 am - 5:30 pm EDT)
Certification: This class includes the Certified Scrum Product Owner certification issued by the Scrum Alliance. Upon successful completion of the class, the students are eligible to receive the certification (there is no exam).
1 FREE coaching session for support on becoming an effective Product Owner in your workplace for 6 months after class
What you will learn
This class takes participants through a series of interactive workshops where they can learn and apply first-hand the most effective practices and frameworks of product management. The goal of the class is to empower you with the key mindset and tools to lead the development of new products in your organization. The class also provides participants with the CSPO certification. The certification attests the ability to effectively manage a product from discovery activities with customers to delivery of value to end users.
Scrum is today the most popular Agile framework, used by organizations worldwide. Scrum is a simple yet incredibly powerful set of practices that help teams deliver products in short cycles, enable fast feedback, and create a culture of rapid adaptation to change. This class assumes a basic knowledge of the Scrum workflow, and focuses specifically on the Product Owner role.
The trainer has worked in a variety of product management roles across industries that span Financial Services, Entertainment, E-Commerce, Web Development, Consulting, and Telecommunications. Anil shares real life stories about product successes and failures, provide a practical perspective on the job that goes beyond theory, and offer insights on how to overcome typical obstacles in creating great products.This class covers all the required Learning Objectives and live instruction by a Certified Scrum Trainer, including:
Scrum Foundations
Product Owner Core Competencies
Describing Purpose, Strategy, Vision
Understanding Customers and User Needs with Discovery Activities
Validating Product Assumptions with Prototypes and MVPs
Managing and Prioritizing the Product Backlog
Writing User Stories
Planning the Release and Defining a Roadmap
Measuring Value Delivered and Outcomes
Meet your instructor:
Anil Jaising
Anil's career had an explosive start in the early 1990s, his work on a messaging product that sent messages across the world in 3 seconds, was in a team that aligned with the Agile values and principles. The product won the best Open Systems Award in 1994. Over a 20+ year career, Anil has developed a unique ability and experience to coach senior leadership, assist product owners and technical team to grow with the unifying theme of empowering and mentoring those he works with and creating products that customers love.
His Agile and DevOps experience has guided multiple organizations achieve high throughput, market focus, productivity, and quality in building products.
He recently led a cloud transformation program for 250 complex workloads across the world that saved one of the world's largest bank over $100 million. His strong program management and organizing skills led to moving workloads in the AWS cloud at speed and scale for the bank. Anil is a Certified Scrum Trainer with Scrum Alliance and a Certified DevOps Trainer with DevOps Institute and is well regarded in the industry as an Agile, Executive and Technical Coach.
Anil is currently serving as the Chief Product Owner for a telemetry product, a Jira plugin that aggregates data from multiple sources to track progress on the entire product lifecycle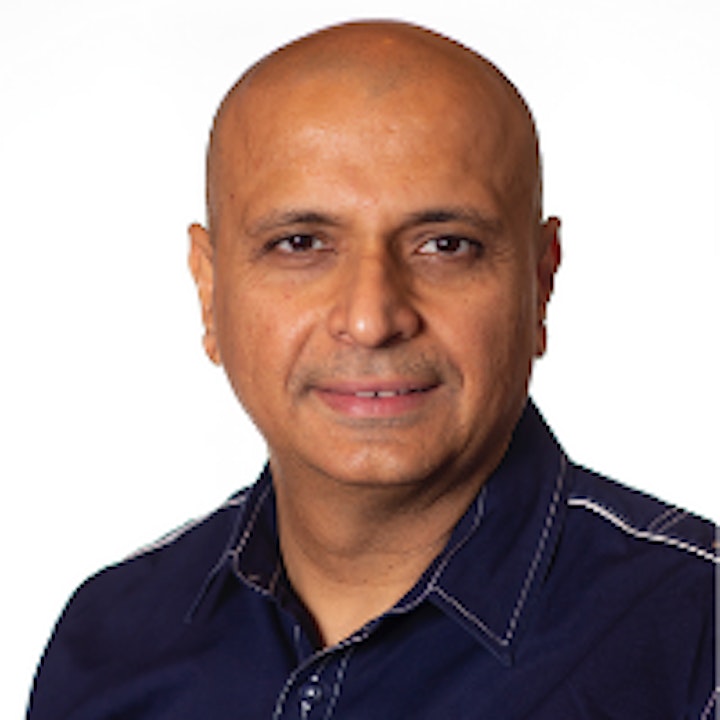 About the training experience
This is a virtual training class with a live instructor, delivered using video conference and digital collaboration tools. We have re-designed the in-person experience to an online experience that will change your perspective about virtual trainings and meetings. Anil is one of the 12 certified Training from the BACK of the Room trainers that deliver and teach other trainers how to design their virtual classes.
The whole class is based on interactive exercises, simulations, and group discussions. The instructor explains key concepts and brings in real-life stories, and participants learn from applying the concepts and from sharing with each other. The instructor may share photos, diagrams, or single slides to bring home a point or share an experience. Besides this, there are no slides as the whole class is driven by exercises and group activities to accelerate the learning.
We incorporate innovation games and liberating structures into the exercises. You will experience these useful frameworks that you can use spark innovation and collaboration with your team members. Because we facilitate the class using real everyday tools, you also get to learn how to use these to spark collaboration within your own team and organization.
What other students are saying
"Engaging, useful, exercises and very helpful"
"Scrum/Agile can and will be successful when customer feedback is given often and used/valued"
"Very informative. Continue training like this"
"There are tremendous benefits to Agile Product Management in bringing successful products to life" - VP HR, Compensation, Benefits
Who Should Attend
Anyone who is in a product development role or desires to learn about product management, including:
Product Owners/Product Managers
Aspiring Product Owners/Product Managers
Agile coaches and Scrum Masters
Business Analysts
Project Managers/PMO
Leadership roles responsible for Product or Development teams
What's included in the registration
By participating in this course, in addition to a life-changing understanding of Agile and Product Management, you get (included in the cost of registration):
Course workbook with exercises and worksheets (digital PDF format)
Certification as Certified Scrum Product Owner (CSPO) upon completion of the requisite training materials
Two-year membership to Scrum Alliance
Coaching and support on becoming an effective Product Owner in your workplace for 6 months after class (1 free coaching session)
16 Scrum Alliance SEUs
Prerequisites
There is no required prior certificate, educational background, or work experience needed to participate in the CSPO course. The Certified Scrum Product Owner course is designed to introduce you to the key practices of developing a product, and as such all backgrounds are welcome to join and achieve the Scrum Product Owner certification.
A few pre-class reading materials are provided before the class starts to get you acquainted to new concepts and applications of Agile and Scrum.
We understand that at times like this our work routine may be disrupted (kids at home, interruption of services, etc.). We will work around these and will find a way to make the class an enjoyable experience for everyone.
Explore other training programs
We offer training classes in Product Innovation, Scrum, DevOps, AWS, SAFe, and Design Thinking. Our offerings can be customized to suit the needs of private organizations or individual teams. Explore our training page, or feel free to contact us to discuss your training needs.
Cancellation policy
Cancellation requests submitted 10 business days or more prior to the start of the course are entitled to a full refund. Students submitting cancellation requests less than 10 business days prior to the start of the course will be offered a credit toward a future CSPO course of equivalent value within one year, or a refund of 50% the amount paid for registration. No shows on either day of the class receive no refund. Should the organizer cancel the course for any reason, each registered student will be issued a full refund.