About this Event

What if you could feel confident that your product backlog holds just the right details at the right time?
You have clarity and alignment on what the most important work is.
Your team has the information they need to create solutions that thrill your customers.
Your stakeholders trust your roadmaps that show your team's trajectory for the next three, six, or even 12 months.
You end your day feeling calm and prepared instead of stressed out that you've missed something important.
The best Product Owners know how to make that happen every day. And you can learn their secrets in Agile For All's Certified Scrum Product Owner® workshop.
Discover how you can quickly figure out where to start, get feedback fast, and recognize what to do next. Explore a new way to think about complexity and planning. Gain the ability to identify early value and mitigate risk—even on large efforts—as you become a more effective Product Owner for any Scrum team.
Come prepared to participate! Instead of death-by-PowerPoint, Agile For All's brain-friendly training style means you'll dig deep into a real-world project, learn by doing, and practice your new skills. Whether in-person or live remote, Agile For All provides engaging, practice-driven training experiences.
You'll find out how to harness complexity and change for your advantage. You'll see how to build learning into your projects. And you'll uncover new ways to communicate effectively with your team and stakeholders.
With successful course completion, you achieve the designation of Scrum Alliance Certified Scrum Product Owner® (and become eligible to continue on to our Advanced CSPO program).
Register for CSPO Training – Scroll Up to Order Now
What to expect
We take training and learning seriously and take your decision to spend time advancing your skills and improving yourself seriously. As such, we use the latest training approaches and techniques, and we bring energy and fun, to ensure you have the best possible experience and learn as much as possible.
Brain-based training to dramatically increase learning and retention (almost all our instructors are Certified Training From the Back of the Room Trainers)
Expect to be challenged and look at ways you need to change to help your team be more successful
Opportunities throughout the course to focus on your real-world situations
Advanced and cutting-edge skills and techniques to deal with the specific challenges you are facing
In-depth engagement with your instructors and fellow attendees. If you are looking for a dry lecture, this class is NOT for you!
Interactive, fun, and experiential learning — increasing safety and retention — laughing helps learning
Two Instructors — this course is co-taught by two instructors, providing additional depth and insight, varied experiences and learning opportunities, and real-time lessons around co-leadership.
Since this is a live online course, you'll need the following:
Desktop or laptop – tablets and phones will not work for the type of experience and engagement we will create
Camera and microphone
Headset to filter out room noise
Internet connectivity
Ability to potentially download and print a multi-page workbook. We will attempt to send physical workbooks to registrants, but depending on when people register, where they're living, and the challenges of shipping given the current world crisis, we may not be able to guarantee a physical workbook for all participants.
We want to avoid some common challenges with virtual sessions (watch this). To do this, we will be using a variety of techniques early in the class to iron out technical and tool issues.
We do ask the following from one another:
Be willing to be on video. We've found the engagement to be night-and-day different when people are on video vs. when they're not.
Extend empathy and acceptance to other participants who may be working with family and kids at home.
Be present while also taking care of your needs.
Course Topics & Learning Objectives
Take advantage of our industry experience and immerse yourself in the major skills and practices you need to succeed as an Agile Product Owner. Throughout this CSPO course, you'll:
Explore the mindset of an effective Product Owner, especially how to think about complexity and change and their impact on projects & products
Understand the role of the Product Owner in Scrum (and in other related Agile approaches)
Learn key practices and tools for Product Owners not covered in Scrum, including what's required to build and maintain a good product backlog
By the end of our time together, you'll be able to:
Define great Product Ownership and illustrate that definition with examples from your own experience
Explain the Scrum Framework with emphasis on the Product Owner's role in it
Explain why things are predictable sometimes and not others—and how to tell the difference in advance and what to do about it
Describe how to structure work for a project or product to benefit from change
Discover and align your team around your customers' real needs so you can focus on what's most valuable
Craft a compelling, vivid Product Vision statement
Use Feature Mining to find a first slice of a big idea (such as a project, a new product, or even a new business idea)—a first slice that will produce early value, learning and/or risk mitigation
Write clear, valuable user stories
Slice big user stories into small ones so that your team can deliver every Sprint
Structure a product backlog to have just the right amount of detail at the right time—not too early or too late
Forecast a release (date/scope) over a product backlog and account for risk and change
Register for CSPO Training – Scroll Up to Order Now
Who should attend
This course is for you if:
You're Product Owner or Product Manager on a struggling project and want to find your smartest next step FAST
You're Product Owner for an IT team with multiple systems and diverse stakeholders and you need tools to make everybody happy while maximizing value for your organization
You have a big idea for a new product or project but you don't know where to start
You're a ScrumMaster who wants to help your Product Owner be more effective in their role
You're making the transition from traditional product management to an agile approach
You just want to take your Product Ownership skills to the next level
Professional Development Units (PDU) for PMPs
Get credit for your continuing education. This CSPO course earns 16 PMI PDUs or Scrum Alliance SEUs.
All CSPO courses from Agile For All are taught by Certified Scrum Trainers. Successfully completing a CSPO course and accepting the license agreement designates you as a Certified Scrum Product Owner and indicates you've been introduced to and understand the basic concepts needed to perform as Product Owner on a Scrum team.
About the Course Facilitators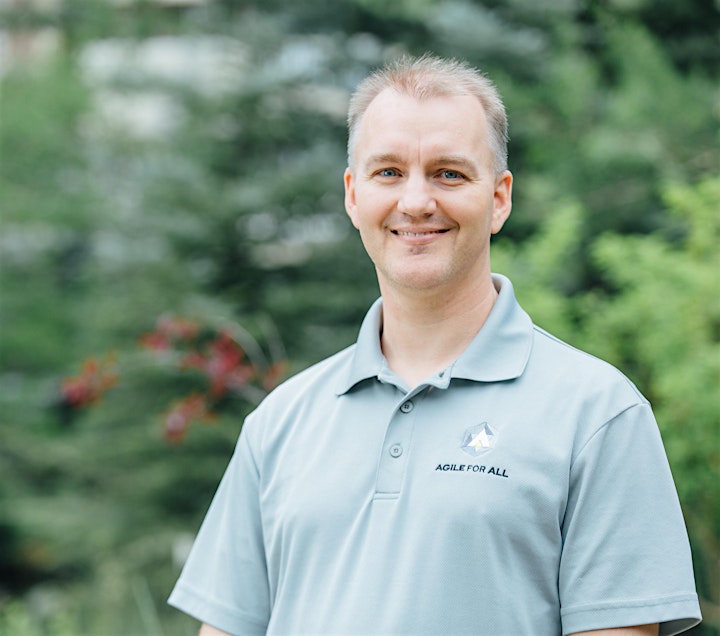 Peter Green
Certified Scrum Trainer® and leadership coach Peter Green spent a decade leading the Agile transformation at Adobe that influenced the teams behind their flagship products, including Photoshop, Acrobat, Flash, Dreamweaver, and Premier Pro. Collaborating with Adobe's directors and senior managers, he trained and coached internal teams to effectively use Agile and Scrum-a move that provided the catalyst for Adobe's groundbreaking business transition to subscription-based services such as Creative Cloud and Document Cloud. Then, Peter's additional hands-on work with Adobe's C-suite leadership helped address major organizational structure and cultural issues from an Agile perspective. In addition to his work as an Agile transformation trainer and coach at Agile For All, Peter holds certification with the Leadership Circle as a trainer and administrator of the 360 Evaluation. Admired at all stakeholder levels-from executives to product teams-for his hands-on Agile training, Peter works with diverse clients to help them thrive, personally and professionally, in complexity.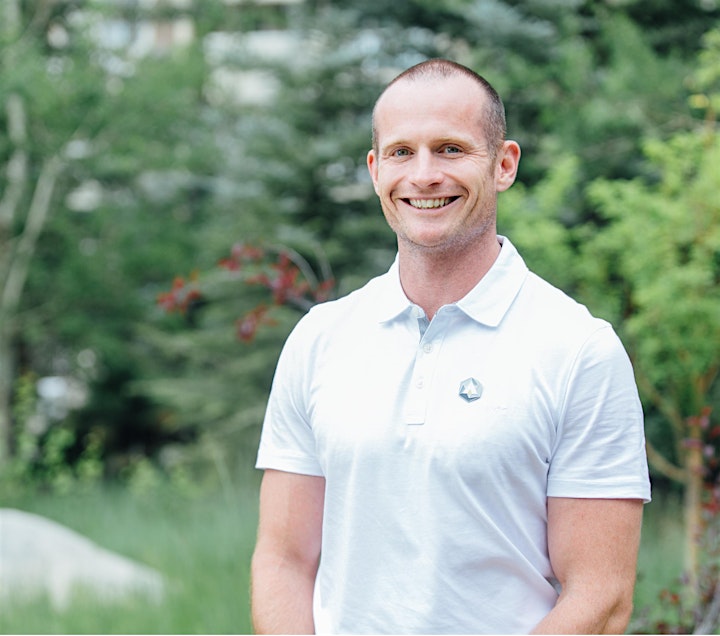 John Miller
John is a Certified Enterprise Coach and Certified Scrum Trainer. As Chief Empowerment Officer of Agile Classrooms, he is pioneering Agile in schools to empower teachers and students to thrive in 21st-century learning, life, and work. John's work and ideas are not only reinvigorating education; his work is also revitalizing ways to engage in agile transformations through his Agile Resonance Coaching method. John has helped organizations from Fortune 500 companies to at-risk schools in pivoting their culture to achieve in a fast-changing, competitive world.
Private Courses & Training
Bring this training into your organization! Public courses are great for individuals or small groups to grow their skills in a cost-effective way. But there's nothing like a private workshop that just includes people from your organization. Private workshops allow you to dig deep into your unique challenges and opportunities.
Agile For All workshops are facilitated by some of the top Scrum Alliance Certified Enterprise Coaches and a Certified Scrum Trainers. For information about private workshops, group discounts or questions, contact us or call 303-766-0917.
What Participants Say
"This course presented a variety of techniques and skills to help me become a better Product Owner. The subject matter was directly applicable to my role."
"The hands-on and interactive design of this training helped me learn how to apply the knowledge gained."
"Very engaging instructor – great use of examples and humor gets points across."
FastTrack Your Agile Skills – Save $200!
"FastTrack" your Agile skills with both CSPO and CSM certifications. Register for this course and receive $200 off our Certified ScrumMaster® training. Find out how to get our FastTrack discount by emailing info@agileforall.com or calling 303-766-0917.
Register for CSPO Training – Scroll Up to Order Now