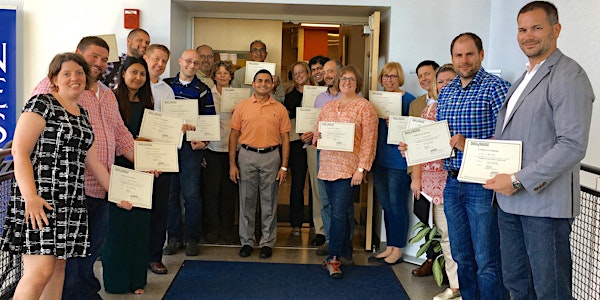 Certified Scrum Product Owner® (CSPO)- Philadelphia (Malvern), PA By Kiran Thakkar, CST, DailyAgile
When and where
Location
Penn State Great Valley University Campus 30 E Swedesford Road Malvern, PA 19355
Description
This two-day certification program is taught by Kiran Thakkar, a Certified Scrum Trainer (CST).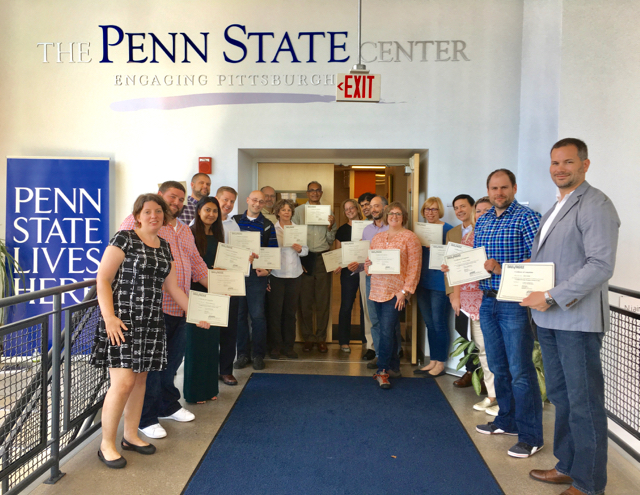 This 2-day course highlights how strong Product Ownership is key to a successful agile transformation. Not only will the course enable you to understand the product owner role in depth, it will also enable you to learn the practices necessary to succeed as a product owner.
In this course we will explain how particular agile or Scrum roles typically manifest themselves in enterprise environments. The course is an interactive workshop filled with lots of exercises whose goal is to demonstrate the difference between traditional and agile approaches to product management and software development. We will also discuss real-world organizational changes such as managing large or multiple teams, release planning and tracking progress through the right metrics.
Participants can also claim up to 14-16 PDU's or Contact Hours with the PMI. These PDUs can also apply towards your 21 contact hour requirement for your Agile Certified Practitioner (PMI-ACP) status.
"Kiran delivered an excellent training class, it was very engaging, really practical with well thought out breakout group sessions. His knowledge of real world Scrum projects was very helpful, and his experience produced great answers to the hard questions brought up in class. It was a pleasure having him as a CST and after having experienced his vast knowledge on Scrum methodologies, I would recommend him and his services any time." - IT CIO
Kiran Thakkar's experience is hard to match: he played an instrumental role in one of the largest agile/scrum implementations in the world at Siemens Medical Solutions with over 40 teams 500 members. His combination of business and agile experience brings superior insight and understanding to every class.
Your tuition includes 2-year membership in ScrumAlliance® and all certification fees. Story Point estimation cards are provided
All students earn:
- Scrum Education Units (SEUs)
- Project Management Institute (PMI®) members earn PDUs
Free enrollment in ScrumAlliance® authorized AgilePA Users Group
Continental breakfast and lunch provided during class.
Topics and hands on activities:
Day 1:
Agile and Scrum Introduction

Overview on various Agile Methods

Why Agile? Team activity

Origins of Scrum and Understanding Scrum

Basic Scrum Engine, Agile Manifesto

Sprints Team activity

Four Meetings

Four Roles

Scrum Artifacts, non-scrum artifacts

Scrum and Compliance

Non-Scrum Roles Team activity

Various scrum team structure - Discussion on DevOps, globaly distributed scrum team

How do architecture, DBA, and other supporting roles fits in Scrum?

Enterprise Agile scenarios - 10, 20, 30, 40, .... 120+ scrum teams

Scrum Values

Scrum Phases

Scrum Simulation

Sprint planning meeting

Daily standup meeting

Burndown charts and project reporting

Sprint review and retrospective

The Product Owner (PO) Role – different scenarios
< >PO Responsibilities and AccountabilityPO Role During LifecycleRequirements and the Product Backlog (On a case study)Five levels of planning

Product Vision – Why, What, and template with exercise

Hands on activity - Create Product Vision Box

Product Vision Box Demo

Team activity - Building a high level Product Backlog

Team activity - Define a Product Roadmap

User Roles and Personas

Exercise: Identify and Define User Roles
Day 2:
Q&A, Refresher from Day 1

Agile Transformation Team activity

Agile Portfolio and Release Planning

Product Backlog Refinement (a.k.a grooming) (on a case study)

Story slicing

Further refine your stories (Theme, Epic, Stories)

Hands on activity on case study

Prioritization (on a case study)

Drivers

Value Assessment

Risk-Based Prioritization

Exercise: Risk-Value Prioritization

Kano Analysis

Theme Screening

Relative Weighting

Exercise: Backlog Prioritization

Prioritization – Modifiers

Cost

Writing User Stories template

Acceptance Criteria

User Story writing Workshops

Exercise: User Story Writing

Definition of Done, Definition of readiness

Story Aggregation and Decomposition

Non-Functional Requirements

Spikes and Special Stories

Estimation (on a case study)

Approaches to Estimation

Story Points vs. Ideal Days

Sizing

Exercise: Analogous Sizing Exercises

Planning Poker

Exercise: Estimating with planning poker

Metrics That Matters to you

Sprint Burn-Down

Release Burn-Down

Defect Trend

Test metrics

Additional Advance Topics

Scaling Scrum at an enterprise level

Scrum in globally distributed teams – managing offshore teams

Sidebar – Q&A

Course evaluation

Closing activities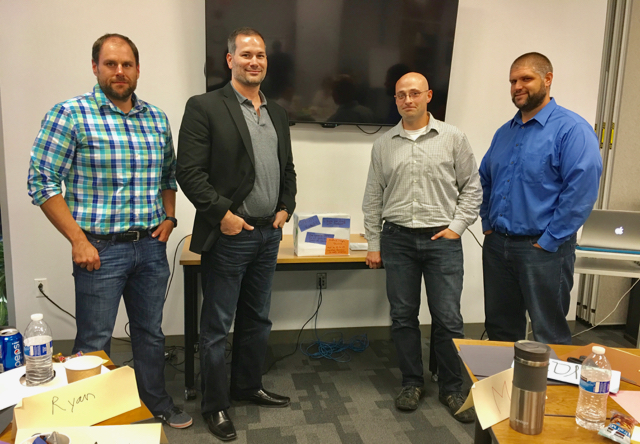 Refund Policy> see DailyAgile website for details: http://dailyagile.com/refund-policy
The certification class is appropriate for all software team members, including project managers, team leads, development managers, product managers, architects, developers, testers, as well as executives like CIOs and CTOs.