Certified Scrum Product Owner (CSPO) - New York, NY

Wednesday, July 24, 2019 at 9:00 AM

-

Thursday, July 25, 2019 at 5:00 PM (EDT)
Event Details
Learn the secrets of the most successful Scrum Product Owners
What if you could feel confident that your product backlog holds just the right details at the right time?

You've properly prioritized the most important features.


Your team has the information they need to build product increments that thrill your customers.


Your stakeholders trust your roadmaps that show your team's trajectory for the next three, six, or even 12 months.


You go home at night feeling good about your day's work—without stressing that you missed something important.


The best Product Owners know how to make that happen every day. And you can learn their secrets in Agile For All's two-day Certified Scrum Product Owner® workshop.
Discover how you can quickly figure out where to start, get feedback fast, and recognize what to do next. Explore a new way to think about complexity. Gain the ability to identify early value and mitigate risk—even on large projects—as you become a more effective Product Owner for any Scrum team.
Come prepared to participate! Instead of death-by-PowerPoint, Agile For All's brain-friendly training style means you'll dig deep into a real-world project, learn by doing, and practice your new skills.
You'll find out how to harness complexity and change for your advantage. You'll see how to build learning into your projects. And you'll uncover new ways to communicate effectively with your team and stakeholders.
With successful course completion, you achieve the designation of Scrum Alliance Certified Scrum Product Owner®.
Register for CSPO Training – Scroll Up to Order Now
Course Topics & Learning Objectives
Take advantage of our industry experience and immerse yourself in the major skillsets and practices you need to succeed as a Scrum Product Owner. Throughout this CSPO course, you'll:

Explore the mindset of an effective Product Owner, especially how to think about complexity and change and their impact on projects, products, and planning


Understand the role of the Product Owner in the Scrum Framework



Learn key practices and tools for Product Owners not covered in Scrum, including what's required to build and maintain a good product backlog
By the end of our time together, you'll be able to:
Define good Product Ownership and illustrate that definition with examples from your own experience

Explain the Scrum Framework with emphasis on the Product Owner's role in it

Explain why things are predictable sometimes and not others—and how to tell the difference in advance

Explain the seven Lean Disciplines and what they have to do with effective Product Ownership

Describe how to structure work for a project or product to benefit from change

Write a clear Product Vision statement

Use Feature Mining to find a first slice of a big idea (such as a project or new product) that will produce early value, learning and/or risk mitigation

Write clear, valuable user stories

Slice big user stories into small ones

Structure a product backlog to have just the right amount of detail at the right time—not too early or too late

Forecast a release (date/scope) over a product backlog and account for risk
Register for CSPO Training – Scroll Up to Order Now
Who Should Attend
This course is for you if:
You're Product Owner on a struggling project and want to find your smartest next step FAST

You're Product Owner for an IT team with multiple systems and diverse stakeholders and you need tools to make everybody happy while maximizing value for your organization

You have a big idea for a new product or project but you don't know where to start

You're a ScrumMaster who wants to help your Product Owner be more effective in their role

You're making the transition from traditional product management to an agile approach

You just want to take your Product Ownership skills to the next level
Register for CSPO Training – Scroll Up to Order Now
Professional Development Units (PDU) for PMPs
Project management professionals can get 14 PDUs for this CSPO course. All CSPO courses from Agile For All are taught by Certified Scrum Trainers. Successfully completing a CSPO course and accepting the license agreement designates you as a Certified Scrum Product Owner and indicates you've been introduced to and understand the basic concepts needed to perform as Product Owner on a Scrum team.
Register for CSPO Training – Scroll Up to Order Now
About the Course Facilitator Jake Calabrese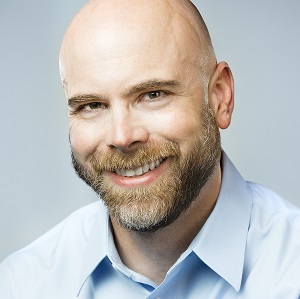 Jake Calabrese is a coach, trainer, and coach-consultant working to help organizations meet the promise of agile by going beyond agile practices to address culture challenges and help teams and leaders reach and maintain high performance. He has unique expertise as an Organization & Relationship Systems Certified Coach (ORSCC), a Certified Scrum Trainer (CST), Certified Enterprise Coach (CEC), and Professional Certified Coach (PCC), and as a trainer and coach for Agile Companies (helping non-software organizations use agile). Jake created the AgileSafari cartoon series to introduce humor into the more challenging issues we have to tackle. Jake uses ideas from various areas of thinking such as: Lean, professional coaching, neuroscience, psychology, facilitation, brain-based training, improvisation, agile, kanban, and scrum. Jake regularly speaks at local and national conferences including Mile High Agile, Scrum Gathering, and Agile Alliance Agile20xx conferences.
Onsite Courses & Training 
Bring this training into your organization! Agile For All comes to you with onsite training workshops by some of the top Scrum Alliance Certified Enterprise Coaches and a Certified Scrum Trainers. For information about private workshops, group discounts or questions, contact us or call 303-766-0917.
What Participants Say
"This course presented a variety of techniques and skills to help me become a better Product Owner. The subject matter was directly applicable to my role."
"The hands-on and interactive design of this training helped me learn how to apply the knowledge gained."
"Very engaging instructor – great use of examples and humor gets points across."
Just 4 days to CSPO and CSM Certification – Save $200!
"FastTrack" your Agile skills and receive both Certified Scrum Product Owner® and Certified ScrumMaster® training at this location in only 4 days. Find out how to get our FastTrack discount by emailing info@agileforall.com or calling 303-766-0917.
Register for CSPO Training – Scroll Up to Order Now
Save This Event
When & Where

The Belvedere Hotel
319 West 48th Street
New York, NY 10036


Wednesday, July 24, 2019 at 9:00 AM

-

Thursday, July 25, 2019 at 5:00 PM (EDT)
Add to my calendar