Certified Scrum Product Owner (CSPO) + Innovation Games®

Monday, November 25, 2019 at 8:30 AM

-

Tuesday, November 26, 2019 at 5:00 PM (EST)
Event Details
Overview
The Certified Scrum Product Owner course is a two-day, interactive class introducing the concepts of Agile business leadership using the Scrum framework. Successful participants will become Certified Scrum Product Owners, a first step in the journey towards a more adaptive form of business leadership. This course is based on over 24 years of industry experience, including nearly 10 years of experience in the role of Product Owner/Agile Customer and teaching/mentoring others in this role.
Though each Certified Scrum Product Owner (CSPO) course varies depending on the instructor, all CSPO courses focus on Scrum from a product owner's perspective. Graduates will receive the CSPO designation. All CSPO courses are taught by Certified Scrum Trainers.
Audience
This course is designed for team members and managers involved in projects who may assume the Product Owner role. This is often a product manager, business analyst or business sponsor. In large organizations, it is recommended that Directors and Vice Presidents who oversee IT projects or functional areas also participate.
Prerequisites
Participants must have knowledge of Scrum by reading one of the Scrum introduction books or other self-study. A basic understanding of Scrum is assumed. Previous experience on a Scrum project is desirable.
Goals
Prepare participants to effectively participate on projects using Scrum and to assume the Product Owner role. View the CSPO Content Outline and Learning Objectives. 
Format
The course is primarily exercises and discussions with some lecture to define terms and concepts. Ample time is available to learn from real experiences on real projects from the instructor's experience as a product owner and from teaching and coaching Scrum teams.
Course Agenda
Product Vision - A clear, shared vision is crucial for successful agile teams. We'll walk through three techniques to help unify your team, stakeholders, and customers around the right vision for your product or service:
"We're #1!" - boiling your product vision down to its essence

Product Differentiation - what makes your product unique, different and better

Collaborating on Product Vision - use the Product Box Innovation Game for a collaborative discussion about your vision
Agile Roadmapping - Roadmaps are an important link between vision and the product backlog. Unfortunately, many roadmaps are a slide with a date and some bullet pointed features, which doesn't provide any context.
Learn how to create a rich, easily updated agile roadmap that gives the right amount of context to help stakeholders and team members understand where we might be headed and why.

Learn how to use the Prune the Product Tree Innovation Game to collaborate with customers on your road map.
Product Backlog Basics - Learn the rules for a Scrum Product Backlog as well as a set of key practices for using the Product Backlog to help ensure consensus on what we are building.
Product Backlog Basics

Writing User Stories

Vertically Slicing User Stories

Acceptance Criteria

Backlog Refinement
 Prioritization - The core of the Product Owner's job is to prioritize among the many great things we could do and help the team focus only on what is most important to do first. Traditional techniques like Kano and market research are too slow for most agile teams, so many product owners prioritize solely on gut feel or by responding to the currently squeakiest wheel.
Learn a prioritization framework that helps you visualize the relative importance of your customer segments, internal & external stakeholders, corporate strategy, and maintaining a clean code base.

Use the Buy a Feature Innovation Game to collaborate with customers on priority.
Agile Release Planning - Believe it or not, I've heard many times the misinformed statement: "We're agile, so we don't really plan." Not only is this not in line with Agile values, which state "We value Responding to Change over Following a Plan", it is usually just bad business. The Agile value does not mean that we do not plan, but that we create a plan but then expect it to change as we start working on it!
Learn the nuts and bolts of creating an Agile release plan

Learn how and when to update the release plan
Working in Sprints - the Product Owner job doesn't end once the Product Backlog is ready for sprint planning. Your team will be most effective if you are available during the sprint to provide feedback at key points. 
Learn the Product Owner role during the sprint
What You Get
A printed copy of all course materials

A one-year membership in the Scrum Alliance

Recognition by the Scrum Alliance as a Certified Scrum Product Owner
Cancellation Policy: 
In order to receive a refund of your tuition for this class you must notify us no later than 5 business days prior to the class start date. Cancellation requests received after the 5 business day window will be issued a credit that can be applied towards a future class.
Instructor
Jason Tanner 
Jason joined Applied Frameworks (formerly Enthiosys) as a Senior Consultant in 2008 and has over 23 years of professional experience with software companies, a telecommunications company and the Marine Corps. His expertise spans Agile software product management, product marketing, business planning, partner management, project management and leadership.
As general manager in his most recent position, Jason held responsibility for all aspects of an IT chargeback product including product management, product marketing, pre/post-sales support and training. He worked with multiple clients ranging from Fortune 500 enterprises to government agencies to universities enabling their adoption of new technology and methods to optimize their IT organizations.
His prior position with a startup software company included experience migrating from waterfall to Agile development methods. Jason collaborated closely with engineering to integrate product management into the Agile workflow. He has presented a synopsis of this experience for a software marketing conference and via webinar.
Jason is an active member of the Agile User Group in Research Triangle Park the Triangle Product Management Association in Raleigh, NC and the North Carolina Council for Entrepreneurial Development. He frequently speaks for the Product Management View webinar series, at user group meetings and for the Atlanta Agile Project Leadership Network.
He holds a BS degree in mechanical and aeronautical engineering from Cornell University and a MBA with a concentration in entrepreneurship from Duke University.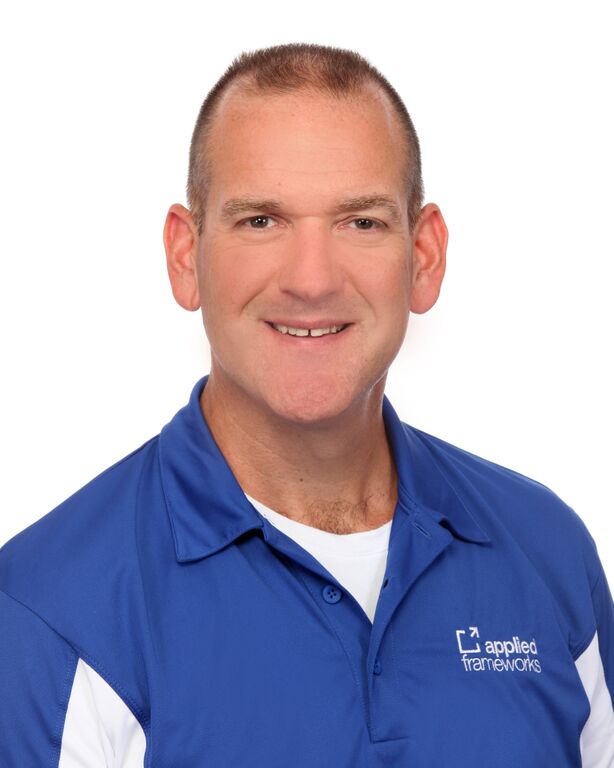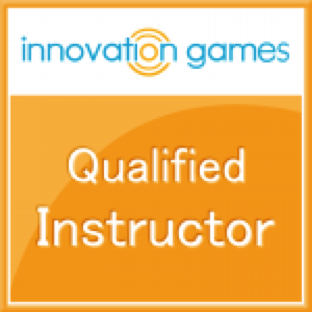 When & Where

Virginia Crossings
1000 Virginia Center Pkwy
Glen Allen, VA 23059


Monday, November 25, 2019 at 8:30 AM

-

Tuesday, November 26, 2019 at 5:00 PM (EST)
Add to my calendar
Organizer
Website: https://appliedframeworks.com/instructor/applied-frameworks-inc/