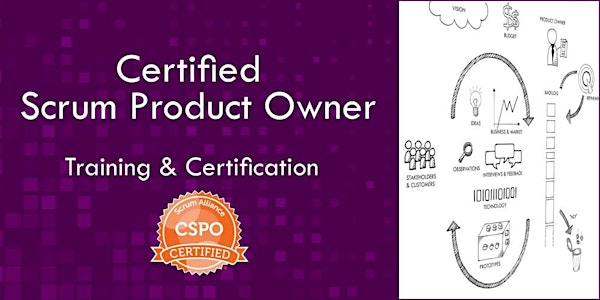 Certified Scrum Product Owner CSPO class (Mar 1-2-3)
Learn Product Management from real experts in the field. Become a Certified Scrum Product Owner (CSPO certification).
Refund Policy
Refunds up to 7 days before event
About this event
2 days 5 hours

Mobile eTicket
This class teaches Product Management techniques that can be applied to any project, with a focus on an Agile and Scrum context. You will learn in-depth practices and tools to become an effective Product Owner and effectively execute your role within the Scrum framework. You will earn the Certified Scrum Product Owner (CSPO) certification with an interactive learning experience full of practical, real-world techniques and hands-on exercises.
This class is done over 3 half-days, to minimize the impact on your work schedule and give more time to assimilate the concepts.
What you will learn
The goal of the class is to empower you with the key mindset and tools to lead the development of new products in your organization. The trainers have worked in a variety of product management roles across industries that span Financial Services, Entertainment, E-Commerce, Web Development, Consulting, and Telecommunications. They share real life stories about product successes and failures, provide a practical perspective on the job that goes beyond theory, and offer insights on how to overcome typical obstacles in creating great products.
This class covers all the required Learning Objectives and live instruction by a Certified Scrum Trainer, including:
Scrum foundations
Product Owner role and core competencies
Describing Strategy, Vision, and different levels of planning
Difference between delivering outputs versus outcomes
Understanding customers and user needs with discovery activities
Understanding the Problem Space and the Solution Space
Validating product assumptions
Various techniques to build prototypes and MVPs
Managing the Product Backlog and Backlog refinement activities
Prioritization techniques like MoSCoW, Impact-Effort mapping, and WSJF
Writing User Stories and best practices
Estimation based on level of effort using Story Points
Planning the Release and defining a Roadmap
Measuring value delivered, metrics, OKRs and Outcomes
Format of the class
Format: Virtual, with live USA-based instructor , simulations, and group exercises. No slides, learn by doing with interactive exercises. Workbook provided.
Course length: 3 half-days (5 hours per day)
Certification: Certified Scrum Product Owner from the Scrum Alliance.
This course is taught by Valerio Zanini, a Certified Scrum Trainer and author of Deliver Great Products that Customers Love. His book has been adopted by several organizations as their official agile product management guide. An experienced product leader, Valerio has more than 20 years of experience building digital products and working with Agile teams in different industries. In his classes he shares real life stories and best practices to help apply the concepts to real situations.
What our students are saying
"This course is beneficial to those wanting to gain an understanding of Scrum methods (what, why, and how), confront the challenges of a Product Owner and leave with knowledge of how to tackle those situations. Upon completing this course, you will be equipped to return to your organization with the insight to immediately apply the techniques to achieve success."
"Great course to learn about the PO role as well as strategies and tools that PO could use in daily job"
"Really enjoyed each hour of the class. Very well distributed across different topics. Specially covering not only Agile but also modern product development and management concepts like design thinking and human centered development" - Manu
"As a foundational course, this was amazing! Lots of valuable insights in just a couple of days :)"
"There are tremendous benefits to Agile Product Management in bringing successful products to life" - VP HR, Compensation, Benefits
"Miro and Socrative, Zoom breakout rooms made it interactive; lots of visual aids too!"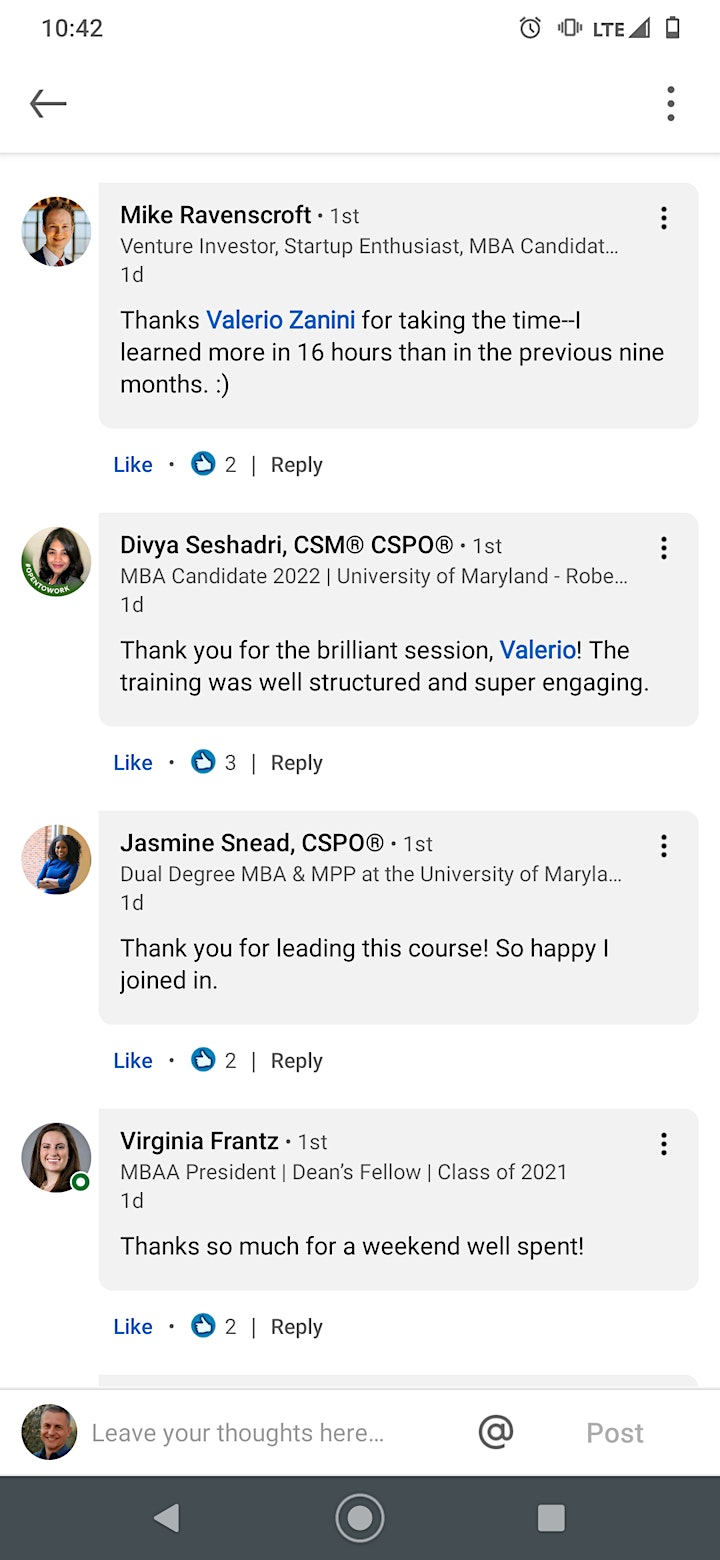 What's included in the registration
By participating in this course, in addition to a life-changing understanding of Agile and Product Management, you get (included in the cost of registration):
Course workbook with exercises and worksheets (digital PDF format)
Certification as Certified Scrum Product Owner (CSPO) upon completion of the requisite training materials
Two-year membership to Scrum Alliance
1 FREE coaching session for support on becoming an effective Product Owner in your workplace for 6 months after class
14 Scrum Alliance SEUs/PDUs
Participants also receive a discount to buy the book "Deliver Great Products that Customers Love". (Amazon link)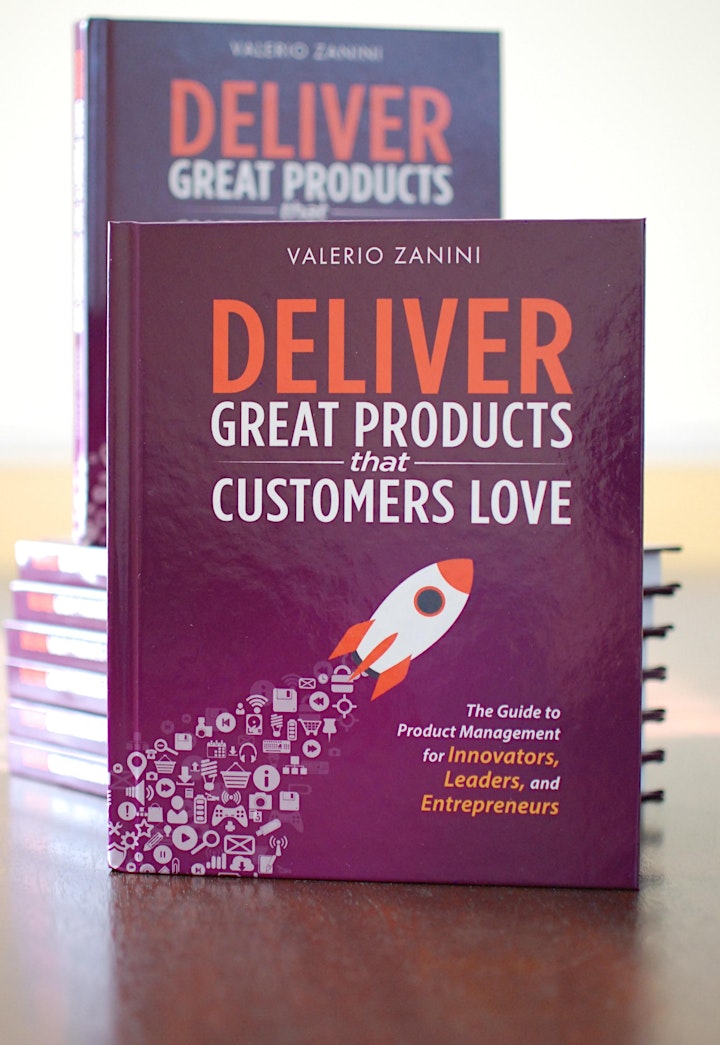 Who Should Attend
Anyone who is in a product development role or desires to learn about product management, including:
Product Owners/Product Managers
Aspiring Product Owners/Product Managers
Agile coaches and Scrum Masters
Business Analysts
Project Managers/PMO
Leadership roles responsible for Product or Development teams, Entrepreneurs, and Startup Founders
People who are just starting in a product management career
Special discounts
We have a special ticket price for people who are paying out of pocket and may be out of work.
Are you part of a group, in the military, between jobs, or student? Contact us for a special discount via email (events AT 5dvision.com) or phone (202) 677-3380.
About the training experience
This course is based on modern adult instructional methods to facilitate learning, create a fun and productive environment, and have fun in the process.
We use zero slides (no slides, nil, nada). The whole class is based on interactive exercises, simulations, and class discussions. The instructor explains key concepts and brings in real-life stories, and participants learn from applying the concepts and from sharing with each other.
We incorporate innovation games into the exercises. You will experience these useful frameworks that you can use spark innovation and collaboration with your team members.
Each participant receives a digital copy of the workbook with exercises and reference materials. Several of the frameworks are from the book Deliver Great Products that Customers Love.
At 5D Vision we drive innovation. We have taught hundreds of people from startups to Fortune 100 companies like Wesco, Capital One, Walgreens, McKesson, and Dassault Systemes. We share real-life stories that enrich the class experience and provide actionable guidance on how to implement Scrum in your workplace.
About the trainer
This class is led by Valerio Zanini, CST, CSM, CSPO. Valerio has more than 20 years of professional experience spanning software development, system integration, agile transformation, design thinking, and product innovation. He helps organizations worldwide adopt Scrum, improve product development practices, and increase productivity with Agile, Scrum, SAFe, product management, and Design Thinking practices.
Over the course of 20+ years, he has worked with Agile teams at large and small organizations, including Capital One (where he was Director of Product Development for Bank Digital), Goozex.com, and Cisco.
He is a Certified Scrum Trainer (CST), a Certified Scrum Master, a SAFe Program Consultant and trainer, a Certified Product Owner, and a Certified Product Innovation Trainer (CPIT) with Spark Engine.
He is the author of "Deliver Great Products That Customers Love", and co-author of "Sprint Your Way to Scrum".
Valerio lives in Washington DC, and delivers training in public and private settings around the world.
Prerequisites
There is no required prior certificate, educational background, or work experience needed to participate in the CSPO course and receive the certification.
A working computer with microphone and camera is needed to connect via Zoom and participate. The camera is required to be on for the entire class. Full participation in the class is required for certification.
We understand that you may be home and your work routine may be disrupted - kids may be home or your cat may walk in front of your camera. No worries, we will adjust and will find a way to make the class experience enjoyable to everyone.
Cancellation policy
Cancellation requests submitted at least 7 business days or more prior to the start of the course are entitled to a full refund (minus eventual Eventbrite fees). Students submitting cancellation requests less than 7 business days prior to the start of the course will be offered a credit toward a future course of equivalent value within one year, or a refund of 50% the amount paid for registration. No shows on either day of the class receive no refund. Should the organizer cancel the course for any reason, each registered student will be issued a full refund.