Event Information
Location
Hampton Inn & Suites Airport-San Jose, C. R.
Frente al Aeropuerto Internacional Juan Santamaría
Alajuela, 1017
Costa Rica
Description
Taller de Certificación para Scrum Master
¡Completamente en Español!
El curso de Certified Scrum Master es una experiencia de aprendizaje de dos días consecutivos que permitirá a los estudiantes familiarizarse y aplicar efectivamente los principios del marco de trabajo Scrum.
Costo:
Early Bird (pago antes de Feb 7): $995
Tarifa regular: $1195
Al completar el curso conocerás:
Todas los roles, artefactos, reuniones y procesos de Scrum
Porque el rol de Scrum Master es tan importante y como convertirte en un gran Scrum Master
Como motivar la adopción y florecimiento de Scrum dentro de un equipo
Fuentes de información y recursos que te permitirán continuar aprendiendo
Este curso aplicara el aprendizaje colaborativo e interactivo basado en las técnicas más modernas y eficientes de enseñanza para adultos. Definitivamente no serán 16 horas aula de aburridas presentaciones en PowerPoint.
Los tópicos incluirán:
Orígenes: El Manifiesto Ágil y el enfoque centrado en equipos
Roles y responsabilidades en Scrum
Sprint Planning, Daily Scrum Meeting, Sprint Review y Retrospectives
Análisis Ágil de requerimientos
Estimación y priorización de backlogs
Burdown charts y otros indicadores
Escalando Scrum a múltiples equipos
Impedimentos con los que lidia un Scrum Master
Después de completar satisfactoriamente el curso, recibirás:
Habilitación para tomar el examen de certificación como Scrum Master. Tomar el examen es el último paso antes de obtener la certificación. El examen no tiene límite de tiempo una vez iniciado y requiere que para aprobar respondas correctamente 24 de 35 preguntas. Tendrás 30 días para tomar el examen después de haber recibido el correo oficial del Scrum Alliance que indica que estas habilitado.
Membresía del Scrum Alliance por dos años.
Este curso permite acreditar 14 Professional Development Units (PDUs) para la certificación Project Management Professional (PMP®). El curso también satisface 14 horas de entrenamiento para la certificación PMI-Agile Certified Practitioner (PMI-ACP®).
Acerca del instructor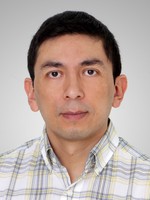 Juan Banda se especializa en entrenar, mentorear y hacer coaching de equipos Agiles para que en corto tiempo puedan alcanzar resultados asombrosos. Juan es también un agente de cambio que ayuda a que empresas completas vuelquen sus prácticas hacia formas más humanas de trabajo. Juan es un Certified Scrum Trainer (CST), PMP-Agile Certified Practitioner (PMI-ACP) y PMI-Certified Project Management Professional (PMP). Su formación universitaria incluye un grado de Magister en Administración de Sistemas de Información conferido por The University of Illinois at Chicago. Juan es también un conferencista internacional que diserto en eventos como: Scrum Gathering New Orleans, Agiles 2013 Perú, Agile 2013 Nashville, Scrum Gathering Las Vegas, Agiles 2012 Argentina, Scrum Gathering Buenos Aires 2012 Regional Event, y conferencias locales de PMI Chapters. Su interés en la comunidad Ágil lo llevo a organizar varias conferencias locales y recientemente fue elegido para servir como miembro del Board of Directors del Agile Alliance.
All CSM courses are taught by Certified Scrum Trainers. Taking a CSM course, passing the CSM test, and accepting the license agreement designates you as a Certified ScrumMaster, which indicates that you have been introduced to and understand the basic concepts you need to perform as a ScrumMaster or team member on a Scrum team. This course also satisfies two elements of the CSD track: Scrum Introduction and Elective.
Inscripción
La inscrición se realiza a través de un pre-registro en Eventbrite. Una vez completados los datos, recibirá la información necesaria para realizar su pago y reservar su espacio en el taller.
Evento reconocido por Scrum Alliance
https://www.scrumalliance.org/courses-events/courses/csm/costa-rica/alajuela/2016/march/20160291-certified-scrummaster
Date and Time
Location
Hampton Inn & Suites Airport-San Jose, C. R.
Frente al Aeropuerto Internacional Juan Santamaría
Alajuela, 1017
Costa Rica