Certified Scrum Master (CSM) - Indianapolis

Wednesday, January 13, 2016 at 8:30 AM

-

Thursday, January 14, 2016 at 5:00 PM (EST)
Event Details
During this interactive, dynamic two-day course, Aaron Kopel & Peter Green will share proven, real-world experiences and techniques for implementing Scrum and show you how you can be successful with Scrum. Through short, focused lectures that examine each piece of the Scrum framework, the class will engage in several small group activities to reinforce each topic and maximize your understanding and retention of Scrum.
You will learn from Aaron and Peter's experiences, and the experiences of other attendees, and how to get off on the right foot with Scrum. Further, you will have a blast learning through exercises and interaction since there is absolutely NO PowerPoint in this class.
The learning objectives for this course are:
Apply the values of Scrum.
Describe each piece of the Scrum framework, its' purpose and interaction with the other pieces of the framework.
Explain the rights, responsibilities and interactions of each role in Scrum: Team Member, Product Owner and ScrumMaster.
Describe how Stakeholders interact with the Scrum Team.
Identify the main obstacles to using Scrum and the challenges for sustaining Scrum in your organization.
Practice applying ScrumMaster skills and thinking to solve day-to-day issues and challenges.
Watch Scrum in action as the framework of Scrum will be used to deliver the course material.
Draw a diagram describing the Scrum framework, highlighting all meetings, roles and artifacts.
Explain how Innovation Games® can help your team and business achieve better results with Scrum.
What you will receive from this course:
A detailed student workbook full of custom exercises, activities and course summaries that capture the essential points you need to learn and comprehend to pass the Certified ScrumMaster assessment.
Documented Scrum case studies explaining how Scrum was used to create successful outcomes and improved teams.
A reading list of great books to jump start your continuing education on topics such as how to do Scrum better, scaling Scrum, distributed Scrum, estimating and planning, Lean Thinking, facilitation, collaboration, communication and other essential topics.
Thought-provoking articles related to the role of ScrumMaster, the challenges associated with doing Scrum, identifying waste in your business, the Agile Manifesto, how Scrum was used to rescue a troubled project and facilitating change.
Two-year membership with the Scrum Alliance providing access to additional articles, case studies and templates authored by other Scrum practioners like yourself along with discounts to Scrum events and conferences.
Who should attend:
Any person who is interested in learning more about Scrum or wants to make Scrum work better for their Team or organization is encouraged to attend.  While the focus of the class is for people who want to learn how to leverage the Scrum framework to bring about change, any member of the Team or the organization who is interested in how to use Scrum would find this class useful.  Typical attendees in the past have been functional managers, Team leads, analysts, architects, engineers, software developers, directors, testers and other roles that support product development.
Scrum Alliance CSP (Certified Scrum Professional) credit
This course also allows students to claim 14 Scrum Education Units (SEUs) toward the Certified Scrum Professional (CSP) designation.
Certified ScrumMaster® Test
You will become a Certified ScrumMaster® once you pass the CSM test. After you receive your welcome email, you have two opportunities within 90 days to pass the test at no cost.  After up to two attempts within 90 days, there's a $25 charge for each additional attempt.
The questions on the CSM test are based on the CSM Content Outline Learning Objectives established for this course. You may also want to refer to the Scrum Guide, not only for the test but also as you apply Scrum every day.
You must answer 24 of the 35 multiple choice questions correctly to pass. Plan to spend about an hour on the test, although you don't need to take it all at one time. You can stop and restart as many times as you need. You can also skip, go back, and bookmark questions to review later. If you have any unanswered questions, you'll see a warning message when you click "submit." Once you submit your answers, your test results will immediately appear on your screen.
It's an open book, online test and needs to be completed within 30 days of completion of the class.
https://www.scrumalliance.org/certifications/practitioners/certified-scrummaster-csm
Instructors
Aaron Kopel, CSP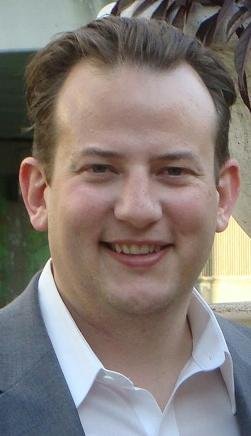 Aaron is the Founder and Managing Partner of Project Brilliant, LLC, a Management Consulting firm specializing in Agile Transformation, and is the only Agile consulting firm based in central Indiana.  Aaron has led or participated in several major Agile Transformation initiatives with companies ranging from early stage startups to Fortune 100 firms. He and his coaching teams have established more than 1,000 Agile delivery teams, trained more than 10,000 individuals, coached more than 500 managers, developed and mentored more than 120 internal Agile Coaches, and have been the trusted Agile consultant and advisor to more than 50 Senior Leaders and Executives in major companies.  His clients include Capital One, Bloomberg, Eli Lilly, Roche, Sallie Mae, CNO (fmr Conseco) Wolters Kluwer, and many more.
Prior to Project Brilliant, Aaron founded two Tech Startup companies. Between them raised more than $2M in startup funding and nearly $1M in grants from the National Science Foundation and State of Indiana.  Aaron brings a small company Lean and Agile mindset to his work as an Agile Coach to help them rethink their business in terms of value and customer focus.  This has also led him to introduce Enterprise Lean Startup in several client engagements with great success.
Aaron is the organizer of the Agile Indy meetup group (500+ users strong!), as well as a board member, and has been the conference chair, keynote speaker, and session presenter for the Agile Indy Conference.  He is a frequent presenter at regional user groups and conferences, and an inaugural participant in the Agile for Human's Podcast series.
He holds a BA from Wartburg College with a double major in Business Administration and Computer Information Systems, and a MBA from the Kelley School of Business at Indiana University.  He also holds many industry certifications such as CSM, CSPO, CSP, SAFe SPC, PMI-ACP, PMP and is a candidate for CSC and CST.
Peter Green, CST
Peter Green led a grass roots Agile transformation at Adobe from 2005 to 2015, starting with his own team, Adobe Audition. His influence includes the teams behind such software flagships as Photoshop, Acrobat, Flash, Dreamweaver and Premiere Pro, as well as dozens of internal IT and platform technology teams and groups like marketing and globalization. His work was a major factor enabling Adobe product teams through the critical business transition from perpetual desktop products to the subscription-based service, Creative Cloud. His hands-on Scrum and Agile training and coaching at all levels of the organization including executives, helped lay the groundwork to shift teams from two-year product cycles to frequent delivery of high-quality software and services. He is a Certified Scrum Trainer (CST), instructional designer, coach, facilitator, and a popular speaker at Tech, Agile, and Scrum conferences.
When & Where

Indiana Wesleyan University - Indianapolis North Campus
3777 Priority Way South Drive
Indianapolis, IN 46240


Wednesday, January 13, 2016 at 8:30 AM

-

Thursday, January 14, 2016 at 5:00 PM (EST)
Add to my calendar
Organizer
Project Brilliant
Project Brilliant, LLC is based in Indianapolis, IN and is your trusted local Agile advisor.  Our experienced Agile trainers and coaches provide knowledge, skills and expertise to meet you where you are and guide you along your Agile journey.  We have trained more than 10,000 people and helped than 1,000 Agile teams liftoff.  We're ready to help you!
Aaron Kopel
Agile@ProjectBrilliant.com
317-253-8500
Certified Scrum Master (CSM) - Indianapolis