Description
Course Overview
This course provides hands-on instruction in the vital Agile software engineering and eXtreme Programming practices that are employed by Scrum teams. Detailed examination and demonstration of Agile development and testing techniques provides a firm theoretical understanding of the benefits and pitfalls of working in an Agile team. Practical exercises based on working case study scenarios enable delegates to explore and experience Agile development and testing first hand, giving them the level of true understanding required to employ the techniques successfully back in the workplace.
Scrum Alliance requirements for Scrum Developer certification

In order to earn your CSD, you are required to complete at least five days of formal training taught by a Scrum Alliance Registered Education Provider (REP) and a Scrum Alliance Authorised Instructor. This course paired with a 2 day Certified ScrumMaster Course will fulfill Track 1 as detailed on the Scrum Alliance Website.
Course Content
Topics covered are:
Planning Agile Software Development
Test Driven Development
Refactoring
Patterns and Anti-Patterns
Mocking
Design
User Acceptance Testing
Automated Acceptance Testing
Continuous Integration
Advanced Refactoring (Working with Legacy Code)
Learning Objectives
By the end of this course, attendees will:
Have a good overview of eXtreme Programming and Agile Software Development

Have an understanding TDD

Have an understanding ATDD / BDD

Have an understanding emergent design

Understand where tests come from
Audience
This course will benefit software developers and testers who wish to employ Agile software development practices. Major practices covered include Unit Testing, Behaviour Driven Development and Mocking. Course exercises can be followed in either the .NET or Java platform, the class decides which platform is most appropriate for them. Delegates attending this course must have a prior awareness and understanding of Agile team practices including User Stories and Iteration Planning. Those delegates who are already Certified Scrum Master® or certified Scrum Product Owner® will be eligible for Certified Scrum Developer® status on completion of this course.
Pre-requisites
While there are no formal pre-requisites for this course, a prior an understanding of, or experience using Agile team practices including User Stories, Planning and Estimating is recommended. A Certified ScrumMaster or Certified Scrum Product Owner certification would be ideal preparation but is not essential.
Course Preparation
This course does not require any pre-course preparation.
Certifying Bodies & Exams
This course includes an optional exam, if you are wishing to credit the course towards Scrum Developer certification with the Scrum Alliance, you will be required to complete the paper based exam on the third day of training.
You will have 45 minutes to complete the exam which is made up of 50 multiple choice questions and must get 25 or more correct. An additional 30 minutes is provided for marking the exam paper and discussion of any questions that were incorrect which allows you to leave the course knowing your exam result and any areas that you need to refocus your learning onto.
Successfully completing the exam and three day course fulfils the technical skills requirement of the Certified Scrum Developer track. You will need to ensure you have completed all other requirements before certification is awarded. For more details on the requirements on becoming a Certified Scrum Developer® please visit the Scrum Alliance website.
What You Receive
You will receive three days of high quality instruction from one of our Scrum Alliance Certified Scrum Developer Trainers. Also included are:
Course materials
Exam
Refreshments before and during the course are provided (for courses on our public schedule), however please note that lunch is not included.
Radtac Community membership including face-to-face and virtual networking and knowledge sharing opportunities, access to industry experts, special offers and invitations to special events
Scrum Education Units (SEUs)
Attendees may be eligible to apply for 24 SEUs towards their CSP (Certified Scrum Professional) with the Scrum Alliance.

PMI Professional Development Units (PDUS)
Attendees may be eligible to apply for 24 PDUs towards their continuing education requirements with PMI
Meet the Trainer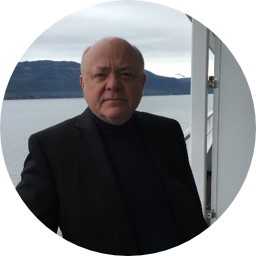 FAQs
What do I wear?
Wear what makes you feel comfortable while trying not to make others uncomfortable. We will be in jeans and golf shirts.
Will food be provided?
Yes, coffee breaks and lunch will be provided.
Are there ID or minimum age requirements to enter the event?
The course is open to anyone age 18 and up.
Do I need to bring a computer to the event?
Yes. You need to bring your PC.
How can I contact the organizer with any questions?
Use ptoffice@radtac.com
What's the refund policy?
No refunds. If this is a concern, please contact us.
Can the course be postponed/cancelled?
We reserve the right to postpone or cancel this course if there are insufficient registrations. If this is the case, you will be notified between 3 and 5 working days before the course start date. In this case, you will be offered an alternative date or a full refund. We will not be responsible for any other costs incurred.
Are there discounts for groups?
Yes, if you have a group contact us for a discount.
All trademarks mentioned are the property of their respective owners.