Description
YOU KNOW LISTINGS ARE THE KEY, BUT DO YOU ALWAYS CARRY MORE THAN 10?
All agents know listings are the key, but most still only carry 3-4 at any given time. After surveying many agents and listening to many taped presentations, Wayne Fredrick, Founder and CEO of See the Field Consulting, discovered that many agents simply don't have the presentation skills, materials and dialogue to list property at a high level. Call it the "Lost Art of Conversation".
Never has this skill set been more important than today! In a world of inaccurate online valuation portals, and multiple third parties attempting to drive a wedge between the agent and consumer, now is the time to learn how to deliver the true ongoing information that sellers are demanding in today's everchanging landscape. By learning the specific strategy of the COR designation, you will be armed and prepared to list property at a high level!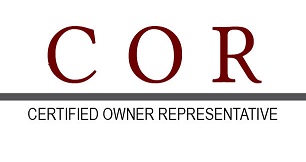 The Listing
Pre-Listing Appointment
Listing Conversation
Pricing Conversation
Post Listing Communication Strategies
Topics Include
The "Immutable Laws" of Real Estate
Why 2 Steps Wins
The 13 Questions
The Price Battle
Setting the Listing Expectations
Receive Valuable Sales Tools
COR Complete Listing Dialogue
COR Pricing Strategy and Model
COR Editable Pre-Listing Packet
& Editable Presentation Material
COR Press Release and Logo License
---
Learn the 13 Questions That Will Change Your Listing Life!
"I have been in real estate sales for less than 2 years, having no prior experience in the real estate industry. Fortunately, I met Wayne just a couple months after getting into the business, and I began implementing his listing process. It started paying huge dividends almost immediately. My first year in the business, I competed against one of the top-selling, well-known agents in our market on 3 separate occasions, and I took all 3 listings! I had no experience or proven track record, but it didn't matter, because I had adopted Wayne's approach to the listing presentation, which was completely different (and far superior) to the "superstar" agent's approach. He came in talking only about himself, while I focused on the client's needs and expectations. Wayne's "question-based" presentation style made all the difference. In fact, several clients have since told me that's why they hired me - I was the only agent who asked questions or showed interest in them and their goals. Thanks to Wayne's listing process, I am on track for a six-figure net income (and it's only my second year in the business)!" -Brad (RE/MAX Agent
---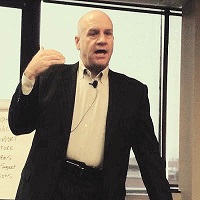 Wayne Fredrick, SEE THE FIELD CONSULTING Founder and CEO, has sharedhis inspiration, motivation and knowledge to RE/MAX Agents and Brokers across the country.
---
Money Back Guarantee.
If You Don't See the Value After Attending COR, Turn Your Manual in for a Full Refund.
DUE TO THE HIGHLY INTERACTIVE NATURE OF THE SESSION, SEATS ARE LIMITED TO 50 ATTENDEES.