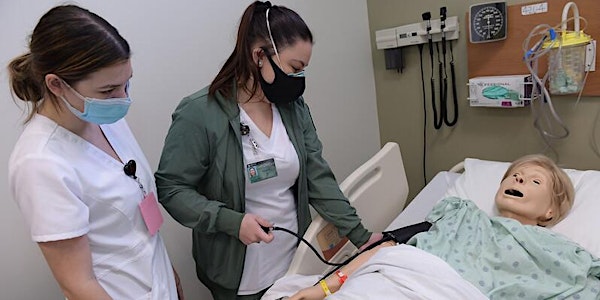 Certified Nurse Aide (CNA) Training Program Information Session
Start your career in the high demand, healthcare industry as a CNA!
About this event
A Certified Nurse Aide (CNA) helps patients with important daily activities including feeding, bathing, repositioning, and taking vital signs. A valuable member of the patient care team, CNAs are also known as "nursing assistants" and generally work under the supervision of a Registered Nurse (RN) or Licensed Practical Nurse (LPN). Becoming a CNA also serves as a good foundation if you're looking to transition into nursing or other healthcare careers. This program will consist of classroom, lab, and clinical hours.
This program is eligible for Michigan Works! funding.
The CNA Information Session is a great way to find out more information about the program. It will be conducted virtually using Zoom. The Zoom link will be emailed to you about 2 hours before the session begins.
Questions? Contact Jamie Stephens at jrstephe@oaklandcc.edu or 248-232-4193.