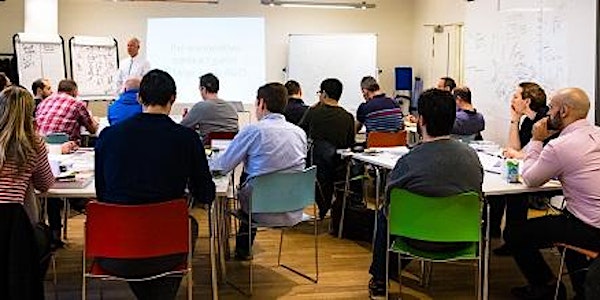 Certified LeSS Practitioner: Practices to Principles - Craig Larman - Denver, CO
When and where
Location
Perficient Offices - Downtown Denver - 10th Floor 999 18th Street Suite 1000 Denver, CO 80202
Refund Policy
Contact the organizer to request a refund.
Description
SwiftAscent.com and ScrumCrazy.com are proud to present a 3 day highly-participative course given by Craig Larman co-creator of Large Scale Scrum (LeSS) in Denver which will result in attendees becoming Certified LeSS Practitioners.
See the full course description at less.works.
Feedback from previous courses

"It was inspiring to discuss Large Scale Scrum with Craig Larman. The venue was great, and the content of the course was top-notch." – Steve Alexander
"The delivery was outstanding and the supporting material vast and detailed." – Simone Zecchi
"The best course I have ever been on. Totally blown away." – Simon Powers
Large-Scale Scrum (LeSS) gives us the ability to scale Scrum, the most popular Agile framework, remove organisational impediments and provide solutions and options that are not found elsewhere to common and not-so-common problems.
More information on LeSS can be found at http://less.works.
In this course, you will not only learn LeSS from its co-creator but also have access to his huge knowledge and experience in making Agile work in large multi-site organisations and be able to join in on discussions and Q & A, and network with other very experienced Agile attendees. If you have mastered Scrum and want to grow Agile beyond the team, LeSS and this course are the next step.
Places are limited to 25 and we expect them to go quickly, so please book now to avoid disappointment.

Learn about Large Scale Scrum in this 3 day class!

Get Certified in Large Scale Scrum!

Earn 24 SEU's from the Scrum Alliance

Earn an "Advanced Qualification" from the Scrum Alliance
Win Win Win right?
Craig Larman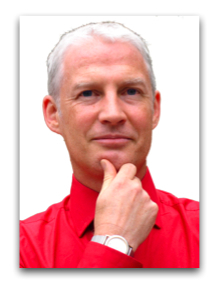 Craig Larman is the co-creator of LeSS (Large-Scale Scrum), and since 2005 has worked with clients to apply the LeSS framework for scaling Scrum, lean thinking, and agile development to big product groups. Much of his work is organizational-design consulting with senior-management teams of product groups adopting LeSS.
Craig has served as the lead coach of large-scale lean software development adoption at Xerox, and serves or has served as a consultant for LeSS at Ericsson, JP Morgan, Cisco-Tandberg, Bank of America Merrill Lynch, Alcatel-Lucent, UBS, bwin.party, Nokia Networks and Siemens Networks, and Ion Trading, among many other clients. Craig has also served as chief scientist at Valtech and while living in Bengaluru India, at Valtech's development centre helped to create agile offshore development with LeSS.
In addition to his focus on hands-on LeSS consulting and product work, he occasionally speaks in public, such as keynoting on LeSS at the 2014 Software Executive Summit, the 2013 Agile India conference, and the 2011 QCon conference.
Craig has been named one of the top 20 Agile influencers of all time (see
https://www.valueflowquality.com/the-top-20-most-influential-agile-people) and is the author of several books on scaling lean & agile development with LeSS, including:
• Large-Scale Scrum: More with LeSS
• Scaling Lean & Agile Development: Thinking & Organizational Tools for Large-Scale Scrum
• Practices for Scaling Lean & Agile Development: Successful Large, Multisite & Offshore Product Development with Large-Scale Scrum
• Agile & Iterative Development: A Manager's Guide
Craig was one of the first Certified Scrum Trainers, and helped kick off the Agile movement,
especially with his 2003 book "Agile & Iterative Development: A Manager's Guide".
LeSS – Large-Scale Scrum
What is the strength of Scrum? That's not an easy question to answer. Of course, the principles behind Scrum, such astransparency, empirical process control, iterative development, and self-managing cross-functional teams of multi-skilled workersare critical. But there's something else, subtle but important: Scrum hits the sweet spot between abstract principles and concrete practices.
Thus, in order to keep Large-Scale Scrum as Scrum, we'll need to find a similar balance, so that we will be able to say: For large groups, LeSS hits the sweet spot between defined concrete elements and empirical process control.
This leads to some decisions in the creation of LeSS:
• LeSS needs to be simple
When scaling, there is a tendency to add roles, artefacts, processes, etc. This should be avoided so that a process can empirically be created by the product group. Most other scaling frameworks fall into the trap of providing a detailed defined process with many prescribed methods. In LeSS we want to avoid that trap and keep LeSS minimal and simple.
• Large-Scale Scrum is truly Scrum scaled
Rather than having Scrum simply as a lower-level building block for a different scaled framework that is inconsistent with Scrum at higher levels, we need to look at Scrum and for each element ask "Why is it there?" followed by "If we have more than one team, how can we achieve the same purpose on a larger scale, and remain consistent with Scrum principles all the way up?"
For more information…
The website for LeSS, including case studies of various companies adopting LeSS (Ericsson, JP Morgan, and more) is http://less.works.
The course
In this 3-day highly-participative course, participants get a thorough introduction to LeSS.
Attendees are introduced to — and practice — Systems Thinking with Causal Loop Modeling. There will also be an in-depth clinic with Craig Larman, the co-creator of LeSS, based on his long experience with Large-Scale Scrum adoptions.
The course outline:
Introduction
Why LeSS?
Systems Thinking, Organizational Design, and the Contract Game
LeSS Organizational Design
LeSS Principles
LeSS Rules
Two LeSS Frameworks
LeSS Structure
Multiple Feature Teams on One Product
ScrumMasters in Large-Scale Scrum
Role of Managers
Adoption: From Smallish to Huge
Multisite
LeSS Product
Definition of Done and its Impact on Structure
Product Owner and the Five Relationships
Product Backlog: Organizing and Prioritizing Bigger Backlogs
Product Backlog Refinement with Many Teams
Multisite
LeSS Sprint
Sprint Planning with Many Teams
Coordination and Integration: From Communities to Architecture
Scaling the Sprint Review and Retrospective
Multisite
In-Depth Special Topics: A Deep-Dive Q&A Clinic
Although there are some constants in a LeSS adoption, there are many variations, due to myriad contexts. And there are many special-topic questions that participants have, usually variations of "When scaling Scrum, how do we…?" These questions range from "contracts to career path." Therefore, a full half-day to day of this course is dedicated to a structured Q&A session that works through a group-prioritized list of burning issues and questions.
Craig Larman, drawing on his many years of experience of actual LeSS adoptions, will dialogue and explore solutions with the group.
Refund and Cancellation Policy
If for some reason, we have to cancel the course or change the date, you will of course get a full refund.
We need a minimum amount of people to make it feasible.
You can cancel for a full refund up until 3 weeks before the event. You can then get a 50% refund up until 72 hours before the event.
Location: Perficient Offices, downtown Denver.
Address: 999 18th Street, Denver, CO 80202
Nearby Parking: There are several lots nearby, including one on the roof of the bus station at 19th & Curtis (enter from Curtis).
Building Info: In the South Tower, On the 10th floor, Suite 1000. During regular business hours, people can take the elevator directly to the 10th floor and ring the doorbell to be let into the Perficient office.